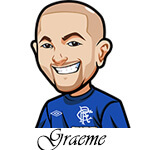 Hi guys,
Just going to do a quick post here due to time constraints.
Chargers vs Raiders tonight I would take Under 51.5pts.
The Raiders fired their DC which was obviously a smart thing for them. I'm a bit surprised they did it in such a short time span in between games but I gotta say I don't think they can go be any worse.
Herbert is a bit concerning right now and is missing Bulaga and Turner. On top of that Keekan is limited and Williams might be out.
Ekeler sounds like he is struggling.
Carr has been solid although missing Ruggs.
This feels like one that will not hit 50 points.