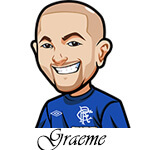 Follow @SBTSportBetting


[Get Exclusive Tips on our Patreon, Ad-Free
]
Welcome to Fridays free sports betting tips. We're coing to cover a lot here form UFC 200 to the Formula 1 British Grand Prix to WNBA.
What a crazy last couple of days in the UFC. Hopefully all the news involving Jon Jones caused peoples interest to be up and got them to subscribe to UFC Fight Pass because holy moley was last night an incredible show. So many great finishes, and the Alvarez main event win was phenomenal. Full credit to RDA too for not going down – any one of those shots would have taken me down. That dude is one tough mother.
Alright let's get to the tips:
UFC 200 Betting Tips:
First of all I think we've got to bet Anderson Silva who is the underdog for the first time in his UFC Career. Silva is such an odd one – a few years ago we'd probably bet him without even thinking. However his performances lately have been disappointing. The Bisping fight in particular though was an interesting one. It wasn't too long ago where Silva was stinking it up against the likes of Demian Maia going for decision victories. Then he got mauled by Sonnen and that changed things – we saw a much more offensive Silva. I'm hoping we see similar here and that the Bisping fight woke him up – you have to figure that is motivation for him. I recommend only a very small quarter unit bet on Silva though because there's no way he should win. If it was anyone except Silva I'd avoid it but the dude is just so talented we have to get on it.
The womens division has been so crazy lately that I feel we have to take Amanda Nunes. I love Miesha but Nunes is a very versatile fighter and she made quick work of Sara McMann. She's going to come out fast and furious and I think she's got a very good chance of winning this one early.
Lesnar vs Hunt really feels like a 50/50 fight. I don't think I'll bet on it personally – just don't know how rusty Brock is, and if we're going to see him stand around like with Overeem. I'd go with Brock due to the odds but I can't say that with full confidence.
I'm going to take Frankie Edgar to beat Jose Aldo. Edgar is such a hard worker and I dunno – I just don't think Aldo is the same after the McGregor fight. I think he's going to be more tentative and Edgar will control this one.
I'm also taking Travis Browne over Cain based on the heavyweight rule I have – if it's a heavyweight fight and one guy is +200 or above take it. You just have to.
F1 British Grand Prix Tips:
We had another profitable race last time out in the Austrian Grand Prix.
I predicted that Kimi Raikkonen would finish on the podium at 4/1 odds and he just did that which was very nice. What a race that was too – not without its controversies, and Hamilton winning with Rosberg coming 4th is huge for the Formula 1 Leaderboard.
That's Hamilton cut Rosbergs lead in a big way. Hamilton is now just 11 points behind Rosberg although we stlll have 12 races left so there's a lot of racing to go. It's going to be interesting though and you can really feel the competiveness between the two.
This week we turn our attention to Silverstone and the British Grand prix.
Always the most popular race of the season, this should be a very interesting one. Lewis Hamilton was the man last year with a pole position, race win AND fastest lap which was impressive. Hamilton has won it the last two years and will hoping to make it three in a row and four overall.
Rosberg of course won it in 2013 so we know he is capable. However that one was basically handed to him by Hamilton who had tyre failure. That was fun watching Hamilton try and get back in the race and getting a big 4th spot – I still remember him racing past Raikkonen. What a time that was.
It's going to be for a very interesting race. We've made a lot of money this season with the Formula 1 already and I'll be hoping to continue that this week.
Let's get to the F1 British Grand Prix Betting Predictions & Tips:
Top 6 Finish: Felipe Massa
Williams have did really well at this circuit during the V6 era, as it really suits ths slippy nature of the car.
Looking back at the last few years Massa showed he has the ability to get in the top 6 with a 6th place finish back in 2013. He also did it last year as well.
Despite his performances here we're actually getting a really nice price on him at 9/4. We have to be all over that. So take Felipe Massa for a Top 6 Finish.
Double Points
One bet I like to make is betting both drivers to get in the points and the one that is standing out for me is Force India. It's a really nice price for Force India at 5/4 odds and it's a nice regular points scoring car with the right engine. The tyre choices really indicate a willingness to try to run hrader compounds and go long or even one less stop in the race, and I like their chances for a double points finish.
Long Shot Bet:
We won with our long shot bet last week and we're hoping for a big one this week with Nico Rosberg 6/1. We're going to bet on him to get pole position, win the race AND have the fastest lap. He's going to be motivated here and beating Hamilton here will be all the sweeter.
We had a big win last week with the 4/1 finish of Raikkonen on the podium. Let's hope for more this week.
I'm backing Felipe Massa to finish in the Top 6. He's did it before and he really likes this track and on top of that I think the Williams car really suits Silverstone.
I'm also taking Force India to get in double points. They've been pushing at the points all season and I like that to continue here. I'm also taking Nico Rosberg for fastest qualification, fastest lap and to win the race as my risky bet of the week.
WNBA Tips:
I post my WNBA Tips over at WNBATips.com so check it out. I'm 12-2 for the season so far. I'm on Liberty +1.5 today.
Follow @SBTSportBetting