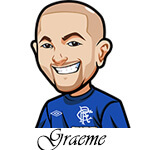 Follow @SBTSportBetting


[Get Exclusive Tips on our Patreon, Ad-Free
]
UFC 201 takes place today and it looks to be a less cursed card than UFC 200 which is nice.
UFC 201 is headlined by Robbie Lawler, the slight favourite, against Tyron Woodley. It's one of those cards that a lot of casual fans may not be aware of most of the fighters – but us hardcore fans know it's got the potential to be the best PPV of the year.
There are some absolutely sick fights set up like Jake Ellenberger vs Matt Brown and Jorge Masvidal vs Ross Pearson. This should be a tremendous card from top to bottom and hopefully we'll also be able to make a nice bunch of money from it.
Let's get to the UFC 201 Betting Tips:
Lawler vs Woodley: Lawler comes into this on the back of a 5 fight win streak with some incredible fights including the Condit fight and the MacDonald fight. Lawler is one of those amazing people where you just keep waiting for him to get KTFO – I mean just based on the last few fights alone it's incredible his chin isn't gone yet. I like Tyron Woodley and I feel risky betting on Lawler – but for Woodley it's really a case of him catching Lawler off guard and then hoping THIS is the time his chin is gone.
I'm taking Lawler to win. I wasn't too impressed with Woodley against Gastelum and people like Rory MacDonald have shown how to take care of Woodley. He relies too heavily on that right hand of his and although he's got great wrestling I don't think he'll use it here. The occasion will have him try and stand up with Robbie and that's never good.
Notable Upcoming Bets:
Francisco Rivera vs Erik Perez: To me this is quite an even fight. Rivera is a fairly big underdog at +160 odds and I think we have to take him here. Yeah he's lost 4 of his last 5 fights but he's a tricky fighter. I also find it hard to back Perez due to his lack of consistency in regards to fights. I mean he last fought in November, and before that it was June 2014! That's crazy. You have to wonder how rusty he is and he's really not proven anything in UFC yet. I feel fine backing Rivera here.
Rose Namajunas vs Karolina Kowalkiewicz: KK is a solid fighter and those leg kicks of hers are brutal but Namajunas has looked very good so far and extremely dangerous. I'm actually going to go for the very risky Namajunas by submnission. 4 of her 5 wins are by submission and her fight vs Torres she didn't look too good but I think we'll see her back at it here. She is a dangerous fighter and I'm confident she can get a submission.
Ryan Benoit vs Fredy Serrano: Love the odds on Benoit who is a slight underdog. I like what I've seen from Serrano but this is a big step up for him. Ryan Benoit is a much more experienced fighter and very dangerous. Serrano is great on the offensive but defense he's lacking and Benoit is just going to pressure him for the get go. Unless Serrano is able to KO Benoit early on it's going to be a long night for him. I'm taking Benoit here.
Bet UFC 201 here:
Notable Upcoming Bets:
Follow @SBTSportBetting