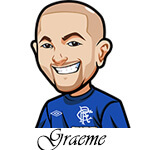 Follow @SBTSportBetting
UFC Fight Night: Swanson vs Lobov takes place this Saturday, April 22nd. It's also UFC Fight Night 108 for those keeping track.
So if you're looking for UFC Fight Night 108 Betting Tips or UFC Fight Night: Swanson vs Lobov Betting Tips – we're the source for that.
It's actually quite a good card I have to say. I recognize at least 90% of the people on the entire card which these days in UFC is rare.
It's headlined by Cub Swanson vs Artem Lobov of course. OSP is going up against Rogerio de Lima who missed weight so that's a catchweight bout. Diego Sanchez is also in action.
Let's get to the betting tips:
UFC Fight Night 108 Betting Tips:
The main event really seems like a giant mismatch. Wouldn't surprise me if Lobov is just getting this shot due to his friendship with McGregor. Swanson is a beast. However in saying that – if McGregor is involved in it then he might know something we don't about Swanson, or he knows a manner in which Lobov can beat Swanson.
Maybe I'm just overthinking it and trying to justify a bet on Lobov. That's entirely possible. However this would be a nice platform for Lobov, coming off the fight of the year at UFC 206, to get a massive win. McGregor knows how to pick the fights too – he knows who he can beat etc.
Like I said I'm probably overthinking it but I'm fine with a small bet on Lobov to win.
Notable Upcoming Bets:
I would advise staying away from OSP vs de Lima. I was ready to back de Lima as OSP has been extremely poor and will never reach his potential but the weight cut issues has me concerned.
I have to go with the underdog Joe Lauzon to win. I'm quite surprised he's the underdog here. I mean I'm Scottish so I love Braveyheart but his ground game is weaker than the Dundee Utd strikeforce. Lauzon should be able to dominate Ray here. He'll be good enough on his feet and also if it goes to the mat – lights out for Ray.
I'm also on Jake Ellenberger. He's on a poor run with 6 losses in his last 8 but there was a lot of tough fights in there. The fact that he beat Matt Brown is bloody impressive. Perry is coming off his first loss and that can hurt a fighter – I don't think he's up for this level of competition either so Ellenberger all the way.
I also like Alexas Davis. Unfortunately she's a poor price so you may want to double her up with someone unless you're up for those bets. I'll be doubling her up with Al Iaquinta. Despite the last win by Sanchez I just have not been impressed with him at all.
Finally I'm taking Thales Leites to beat Alvey. It's a bit of a risk because Leites can be a mess of a fighter and he has frustrated me at times but I think he has what it takes here.
Follow @SBTSportBetting