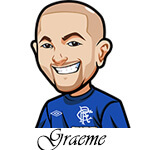 Follow @SBTSportBetting
We've got NFL action starting tomorrow at 1pm EST and I will be here bright and early tomorrow morning with NFL Betting Tips for December 21st, 2019.
I'll be here bright and early because I'll be getting up super bloody early to watch UFC.
Tomorrow sees UFC Fight Night 165 take place with a main event of Frankie Edgar vs Chan Sung Jung. The main card starts at 5am EST and the prelims are at 2am EST.
I do believe I will be skipping those prelims ha. I normally wake up at 5am EST anyway so that's not a big deal for me. Actually I'm pumped to have something other than recap shows to watch that early in the morning.
I'll watch UFC Fight Night 165 the main card and in between fights, catch up on the prelims.
Can't wait.
Let's get on with the UFC Fight Night 165 Betting Tips, also known as UFC on ESPN+ 23. Has there really been that many UFC on ESPN+ shows already? Wow.
UFC Fight Night 165 Betting Tips:
Mike Rodriguez to beat Da Un Jung. Rodriguez is one of those fighters where the blueprint to beating him is fairly easy. Take him down, keep him down, wrestle him. He's always going to have those issues against wrestlers. Da Un Jung is not an elite wrestler. This should be a scrappy fight and spend more time on the feet, and I like Rodriguez to take it with his solid kickboxing.
Marc-Andre Barriault to win. This should be a brawl and I like "Power Bar" to do the business here. He's fought some tough opponents since coming to UFC but he almost beat Krzystof Joko and lost via split decision. He's got a lot to prove here and I think he can do it. He's got the power. I see this being a wild brawl and one that Barriault is able to come out top on with his power punching.
Liu Pingyuan to win. He's a +210 underdog but I think there is solid value here. This is going to be a grappling battle and I think cardio is going to be the issue here. One of those fights where I think Kang takes it early but then Pingyuan takes over. Pingyuan also has some solid mat strength and he has solid kickboxing too. This is much closer to a 50/50 fight and I like Pingyuan for the value here.
Alateng Heili to win. It's been a long time since we have seen Ryan Benoit. November 2017 was his last fight. The dude is a beast in the octagon and has some insane power. He alternates wins and losses and that's due a lot to his fighting style. Alateng Heili is no slouch. The dude had that FOTN with Danaa in his debut. He has some solid wrestling and should be able to take Benoit down, and he is one of those fighters who are frustrating to watch in stand-up but are great with the counter punching. I think Benoit gets frustrated and Heili is able to counter him easily.
Follow @SBTSportBetting