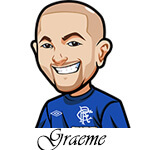 Bet the draw.
Seriously, draw draw draw draw draw.
Do we seriously need to do any analysis on this?
Bet the draw.
Sigh, okay let's analyze it.
The final games of Group G of the World Cup take place on June 26th, 2014. In those games, Germany will take on the USA and Portugal will face Ghana.
Ghana or Portugal need to win. And then Germany or the USA(preferably the USA based on goal difference) need to lose.
If both draw, Ghana or Portugal will go out.
Now it's not a sure thing that it will happen – but it's a very likely scenario. Germany will go out on top of the group, just as they want. Believe me – I've been watching football for 3 decades. I've seen this scenario countless times before. The draw happens all the time.
I'm not even going to do any further analysis of this one.
Bet the draw.