Lawro Audit 2: EPL Week 10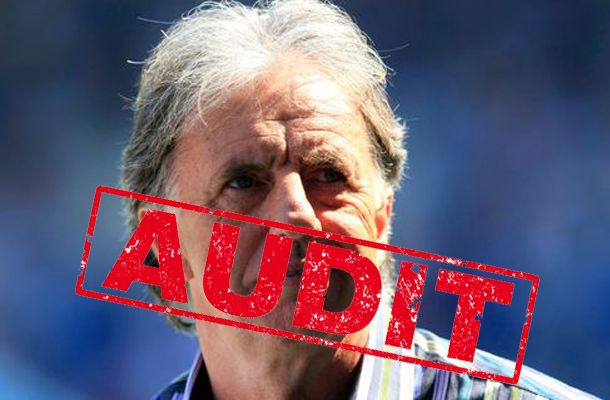 By
Last week's action in the English Premier League can simply be summed up by the fact that the main players all seemed to wilt under the pressure. That wouldn't be unnatural apart from the fact we're only in the ninth week of the season. Yes, Arsenal could have gone clear at the top if they could beat Middlesbrough. One 0-0 later and it was a waster opportunity. This was, of course, after Spurs drew 0-0 with Bournemouth. Liverpool got a win over West Brom, but then it was down to Manchester City to try and capitalise on Arsenal's slip up. Sure enough, they drew 1-1 with Southampton and that was that, more or less a stalemate until next week. Of course, Manchester United's title hopes vanished after 30 seconds at Stamford Bridge as Chelsea went on a rampage and won 4-0. It was an amazing result, considering the fact that of the three games that day (City/Southampton, Rangers/Celtic, Chelsea/United), the only game the bookies expected to be under 2.5 goals was the Chelsea game, yet it was the only one that got over that magic 2.5 mark.
Followers of Mark Lawrenson will have been happy last week, as the great man not only tipped 6 correct results, but he also got the correct score of 2-0 in the Hull vs Stoke game, which paid a handsome 11/1 for us. Amazingly, Lawro's great prediction in the Hull vs Stoke game helped him make a nice profit of +6.4 units last week, so Lawro's loss has now gone down to a marginally more pleasing to the eyes -12.35 units. So, a nice little lift for the followers of Mark Lawrenson's predictions and if we have two more weeks like that, we're going to have a very welcome return to profit. I won't be holding my breath, though.
Now, if you haven't heard yet, Bet365 have their usual Bore Draw promotion available to customers old and new. It is available to you over at Bet365. Remember that when you put a bet on any of the correct score, half-time/full-time or scorecast markets, and the game finishes 0-0, Bet365 will refund your money.
Sunderland vs Arsenal
Lawro Prediction: Arsenal win 2-1
Arsenal win price: 4/11
Correct score price: 8/1
Manchester United vs Burnley
Lawro Prediction: Manchester United win 2-0
Manchester United win price: 1/6
Correct score price: 9/2
Middlesbrough vs Bournemouth
Lawro Prediction: Middlesbrough win 1-0
Middlesbrough win price: 13/10
Correct score price: 7/1
Tottenham vs Leicester
Lawro Prediction: Tottenham win 2-1
Tottenham win price: 4/7
Correct score price: 8/1
Watford vs Hull
Lawro Prediction: Watford win 2-0
Watford win price: 7/10
Correct score price: 15/2
West Brom vs Manchester City
Lawro Prediction: Manchester City win 2-0
Manchester City win price: 4/9
Correct score price: 6/1
Crystal Palace vs Liverpool
Lawro Prediction: Liverpool win 2-0
Liverpool win price: 4/6
Correct score price: 17/2
Notable Upcoming Bets:
Everton vs West Ham
Lawro Prediction: 1-1 draw
Draw price: 11/4
Correct score price: 7/1
Southampton vs Chelsea
Lawro Prediction: Chelsea win 2-0
Chelsea win price: 13/10
Correct score price: 11/1
Stoke vs Swansea
Lawro Prediction: Stoke win 2-0
Stoke win price: Evens
Correct score price: 10/1
As always, nothing too adventurous in Lawro's predictions this week. I mean taking Middlesbrough to beat to beat Bournemouth is a slight shock, but he's not pushing the boat out in terms of wild selections. Granted, at this stage in the season, he doesn't have to take any risks to get him back on track, but surely he's going to have to pick some more left field results some time soon. I mean, Crystal Palace at home to Liverpool, and he's going for a 2-0 Liverpool win? That's surely a game you want to make a slightly bolder prediction on. If it was me that was the BBC's top prediction expert, I'd go for a 1-1 draw or, even better, a 2-2 draw, just to try something a little bit different.
Remember to place your bets at Bet365 through the link below, where you will get up to £200 free and place a bet on the game prior to kick-off on the correct score, half-time/full-time or scorecast market, and if the game ends 0-0 you will get your stake refunded, which is always nice.
Bet on Mark Lawrenson's predictions at Bet365 and get up to £200 free!