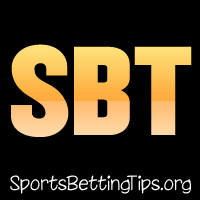 Follow @SBTSportBetting


[Get Exclusive Tips on our Patreon, Ad-Free
]
This season the Phoenix Suns have 17 players on their roster ready to prove themselves for another year. Although we cannot be sure which players will be put forward for which game, we do know that the Suns need Ayton back from injury if they want a good chance this year.
If you are following the NBA lines, know that Deandre Ayton's injury will affect the Sun's odds.
Deandre Ayton – Center
Ayton has been playing professionally for 3 years now, and his current stats show him as a strong player. With 17.2 points per game and 10.2 rebounds per game, Ayton is one to watch. However, this star player is currently out of the court due to an ankle injury. Hopefully, it heals soon.
Bismack Biyombo – Center
Biyombo is an old hand in the game now, having played professionally for 10 years. His points per game average aren't as high as Ayton's, coming in at 5.6 for points and 4.5 for rounds. 
But don't mistake age for weakness as Biyombo achieved 14 points and 12 rebounds in the last 30 minutes of their game on Wednesday. They may have lost overall, but the margins were saved by Biyombo.
Devin Booker – Guard
Booker has been an experienced player for 6 years now. He is averaging 26.7 points per game and 5 rebounds per game too. 
So far, the coach has been playing it safe with Booker keeping him rested until needed.
Mikal Bridges – Forward
Bridges is another strong player. Having played professionally for 3 years, he is averaging 14.3 points per game with 4.3 rebounds per game too.
His last game was against Oklahoma City and although Phoenix lost, Bridges earned 18 points and 2 rebounds.
Torrey Craig – Forward
Craig has been playing professionally for 4 years now, but his numbers are pretty low in comparison to his teammates. He has a point per game average score of 6.6 and a rebound per game score of 4.
He hasn't played since March and during that game, he only managed to gain 3 points and 1 rebound.
Jae Crowder – Forward
Crowder is a 9 year player with some solid averages to boot. With 9.5 points per game and 5.2 rebounds per game, Crowder could be a strong asset to the team. However, he is currently out of the games due to an ankle injury.
Aaron Holiday – Guard
Holiday is taking up more room this year as the 3 year professional pushed for 16 points in 18 minutes during his last game against the Clippers. Now he is averaging 6.4 points per game and 1.9 rebounds.
Cameron Johnson – Forward
Johnson is one of the youngest members on the team when it comes to professional experience. He has been playing for 2 years, but in that time he has racked up 12.6 points per game and 4.1 rebounds.
Frank Kaminsky – Forward Center
Kaminsky underwent knee surgery in January which was successful. He was told to rest and recover for 8 weeks, but since that announcement, we haven't heard anything new. So far we are unsure if Kaminsky will be playing any games soon.
Gabriel Lundberg – Guard
Lundberg is the newest member of the Phoenix Suns. He hasn't had a complete year as a professional yet and he has only played in 3 games so far. 
JaVale McGee – Center Forward
JaVale McGee has 13 years of experience backed up by his 9.2 points per game average and 6.6 rebounds per game. So far the Phoenix Suns have been using McGee as a starting player and depending on his stamina, he may be switched out later in the games.
Chris Paul – Guard
Chris Paul has 16 years of experience racking up one of the best game averages for his time frame. He has 14.7 points per game and 4.3 rebounds per game too. The coaches have decided to use Paul with caution, having him rest for the Clippers game.
Cameron Payne – Guard
Payne is another long-time player with 6 years of experience. With 10.8 points per game and 3 rebounds per game, Payne has been in the starting position for a lot of recent games.
Elfrid Payton – Guard
Despite Payton's 7 years of experience, he currently only has a record of 3 points per game and 1.8 rebounds per game. His poor playing style has put him on the bench for recent games.
Dario Saric – Forward Center
Having played basketball professionally for 5 years, Saric has a point per game average of 8.7 and a rebound average of 3.8. Saric hasn't played a lot of games in recent months due to a knee injury.
Landry Shamet – Guard
As a 3 year professional, Shamet is trying to hold on to as many decent stats as possible. He currently claims 8.1 points per game and 1.8 rebounds. He has been persuading his coaches to take him off the bench.
Ish Wainright – Forward
Wainright is this year's Rookie. He has a point per game average of 2.1 and a rebound average of 1.2.
Summary
With this quick rundown of the Phoenix Suns team profile, you can see which players are likely to stay on the bench and which could turn the tides of a game.
Follow @SBTSportBetting