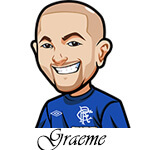 Follow @SBTSportBetting


[Get Exclusive Tips on our Patreon, Ad-Free
]
As we head into March Madness, we take our time to sit down with the online sportsbook Sports Interaction and chat to them about the week that was. We'll of course catch up with them after March Madness AND during it as well, but we wanted to talk to them about March Madness, and hear their predictions.
It's Here! How Were College Hoops on The Weekend?
We did well on the conference tournaments, in terms of action. Of course we will see it a lot more next weekend as I mean at this point, only the bubble teams are the ones that really care. The other teams are going to be cutting down as they know they're in.
We did see a fair bit of action, as we said though. The Big Ten and ACC got most of it. Games like Michigan State vs Wisconsion and anything involving Notre Dame got the action. But honestly it was still a quiet weekend – nothing compared to the NBA.
Who's Winning March Madness?
We just can't say any other answer than "Kentucky". If we said anyone else we'd be liars.
However odds wise, that's not exciting is it? So we've got our own March Madness trebles going on at high payouts. I personally have Wisconsin to take the west, Iowa State for the South and Villanova t take the East. 45/1 payout. I'm down with that.
How's the NBA Been?
Biggest game – surprisingly, was the Atlanta Hawks in Los Angeles as they took on the Lakers. We took a lot of action on that one. It opened at Hawks -8.5 which is pretty much waht you'd expect. Then the news came out – Hawks were resting Carroll, Millsap and Teague. So at 8.5 points EVERYONE was on the Lakers.
Hawks won the game, but only by 5 points. So it was a good sweat for the bettors, and they made a fair bit of money with that. Although it says something about the Lakers – imagine the score, if the 3 starters had been in.
NHL Been Good?
Everyone is all over the Flames at the moment. No surprise as they're beating everyone. And more importantly they're scoring a lot of goals in the process.
Rangers Are Now the Favourites to Win The Stanley Cup.
Yes they are. Crazy to think they were +1400 to win the cup only a month ago. That was when Lundqvist went down of course. Now they're the favourites, +750 odds. The betting action is all over them because having Cam Talbot step up is huge. Now they have two quality goalies they can count on. I mean 15-2-3 with their star goalie out – that's damn good.
The Hamburglar!
Yes – Andrew "The Hamburglar" Hammond is really making the news lately after this insane start. It's not just Hammond – it's also a solid structure thanks to Dave Cameron but yeah – Ottawa are epic at the moment.
Follow @SBTSportBetting