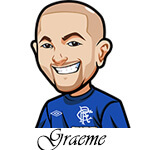 Follow @SBTSportBetting


[Get Exclusive Tips on our Patreon, Ad-Free
]
Welcome to our regular feature here at SportsBettingTips.org, where we sit down and chat with an online sportsbook and get their perspective on matters.
That online sportsbook is currently Sports Interaction, who we talked with every week throughout the NFL season. It's been a few weeks since we last talked with them – so we figured we should check in and see how things are going.
I have to ask. UFC Fight Night 61. 10 underdog wins. How was that?
Well we had our biggest payout in the history of Sports Interaction – so um yeah, that was something! As you said – all the underdogs won. For that to happen is the rarity beyond rarities. Parlays etc all paying out big time.
But nothing beats the one person who bet $1 on every underdog winning, as a 10 man parlay. He won approximately $250,000 off that one bet – our biggest payout. So yeah – that was something!
I can Imagine. How's the NHL been?
Well the past week has been mixed, although leaning towards us. Bruins dominating the Blackhawks last weekend was a big one for us. Bruins went into that on a bad run, while the Hawks are the Hawks obviously. No-one saw that coming especially with it being in Chicago.
We lost a fair bit last Monday though, on the Red Wings vs Ducks game. It was a tight game as expected, but the majority of people bet on the Ducks. Anaheim won 4-3 and that hurt us.
Speaking of the Blackhawks – Patrick Kane.
Yes – that is a big one. Kane is of course injured with a broken collarbone and that's sad as he was looking good for both Art Ross and Hart trophies, and is the NHL leader in points. That was brutal. Going to be interesting to see how the Blackhawks perform without him.
They're already dropping heavily in the futures market. They weren't the favourites or anything – but they were +600 to win the Stanley Cup and then with Kane gone, that's moved to +900. That's a big jump.
Speaking of the Cup – the Flames.
We just can't see them making it to the playoffs, let alone the cup. They're obviously a team that everyone pays attention to at the moment with their ability to win in the 3rd period. But we just can't see it. We think they will get rid of Glencross and that will hurt them as they don't have the experience needed to handle the post-trade deadline final stretch.
How's NBA?
It's been good for us. The big one last week was Clippers vs Spurs, where Clippers won 119-115. Spurs went into that at -3 and we saw EVERYONE on that. It was scary – but the result worked out well for us. Could have been an entirely different gmae if not for Spurs fouling Jordan like that.
As always, thanks to Sports Interaction.
Follow @SBTSportBetting