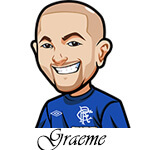 Follow @SBTSportBetting


[Get Exclusive Tips on our Patreon, Ad-Free
]
The year 2022 had been fantastic for the NFL preseason games. Certainly, the players are different, but most of them have a great skill set that makes the NFL worth watching. With the commencement of the new year (2023), the fantasy football season is also around the corner.
The 2023 Super Bowl LVII will be held at State Farm Stadium in Glendale on the 12th of February, 2023, and shown across most of the NFL Networks. As the NFL 2023 campaign kicks off, here is a list of top NFL players to watch in 2023 based on an analysis of previous attempts to reach the Super Bowl. Let's get started.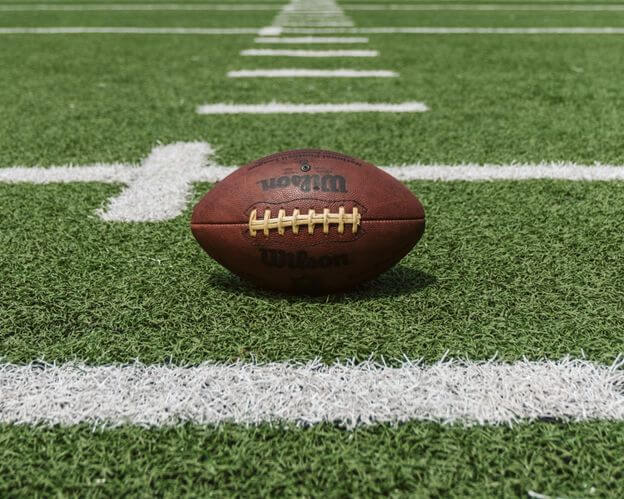 Photo by Dave Adamson on Unsplash
Aaron Donald, DT, Los Angeles Rams
Aaron Donald is one of the best defensive players in the league. He gradually built his legacy by making great game-defining plays. Donald is a player worth watching as he showcases outstanding on-field defensive play and can break up an offense more than any other player.
The NFL has had a few defensive players quite like him, and he occasionally stands out due to his striking throws. During regular seasons, Donald has been a three-time NFL player of the year and registered 12.5 sacks. He recently dismissed the talks around his retirement and has gone down in record for a win rate of 23.1% to 40%.
So, expect many fantasy points and highlights from him this year.
Aaron Rodgers, QB, Green Bay Packers
Aaron Rodgers is another exceptional NFL player that might also attempt to reach the Super Bowl in 2023. He had four interceptions in 2021 when he threw 4,115 yards and 37 touchdowns. These striking throws brought him to the fourth overall MVP award. Rodgers failed once in the postseason but came out at the top when he led the Green Bay Packers in the NFC.
Amidst general speculation, Rodgers has unique capabilities such as great athleticism, speed, size, and strength. In addition, he has a $ 50.27 million annual deal that places him as the current highest-paid player in NFL history on contract. Impressively, Aaron Rodgers has made a name for himself, and he appears to be set to rise through the ranks this year.
Tom Brady, QB, Tampa Bay Buccaneers
Tom Brady is not a new name. He is a seven-time Super Bowl champion and is chasing his eighth year. Brady finished with a rating of 102.1 and led the NFL with 5,316 throws and 43 touchdowns. He is worth watching during this tournament because of his exceptional abilities.
Davante Adams, Raiders WR Las Vegas
This list wouldn't be complete without Adams, whose incredible value to his team recently earned him a $66 million guaranteed contract. The Raiders gave the Packers the first and second-round draft picks to get Adams on the field with Derek Carr. However, Adams may not maintain the production level he had attained with Rodgers.
He was almost a mortal lock for the mid-1,000-yard range and double-digit touchdowns with Rodgers for half a decade. However, this did not limit his capacity, despite sometimes being criticized. Moreover, it never stopped him from getting the job done.
Nonetheless, if you are looking to wager on a player this year, monitoring Davante Adams during this NFL year could be worth the trouble.
Cooper Kupp, WR, Los Angeles Rams
Kupp has unique athleticism and exceptional strength for the game. He also has a powerful fluid arm which helps generate the right zip for throws. Cooper Kupp is another dominant player seen as one of the best offensive-skilled players after wearing the crown three times.
Cooper Kupp is the fourth player in history to lead the league in receiving yards (1,947), receptions (92), and receiving touchdowns (16). These striking actions won him the Super Bowl Honors and the Offensive Player of the Year. Having him play in the league alongside other elite players this year may result in more favorable sports odds.
J. Watt, LB, Pittsburgh Steelers
T.J. Watt is considered to be among the best edge rushers in the NFL. He tallied 22.5 sacks and has won the Defensive Player of the Year award. He is also associated with the single-season record in 15 games.
This magnificent player had five forced fumbles, which helped secure him the title of Defensive Player of the Year. He has also received recognition as a First-Team All-Pro for the third time in his career. Watt has remarkable skills and capabilities that can also bring him the win this year.
Final Thoughts
The NFL is one of the most anticipated leagues in sports history. It is associated with great games and unforgettable experiences every year. 2023 is not an exception, as the players included in this list will likely produce another entertaining year of the NFL.
Follow @SBTSportBetting