Follow @SBTSportBetting


[Get Exclusive Tips on our Patreon, Ad-Free
]
With the Super Bowl just right around the corner, NFL teams select their players carefully to increase their winning chances. Prospects have the opportunity to raise their draft stock each year by impressing NFL personnel during a strong practice week in Mobile during the Senior Bowl. This is particularly true at the quarterback position, where players have their stock soar with a strong showing. Of course, a lot will change as scouts and coaches interview and assess players between now and the draft, but this list gives a good idea of all the prospects who could enter the first-round discussion.
If you are a fan of the NFL and want to know the 2023 NFL draft quarterback prospect rankings by the odds, you should read this article to the end. We shall discuss the top 3 quarterback players you should watch out for this season.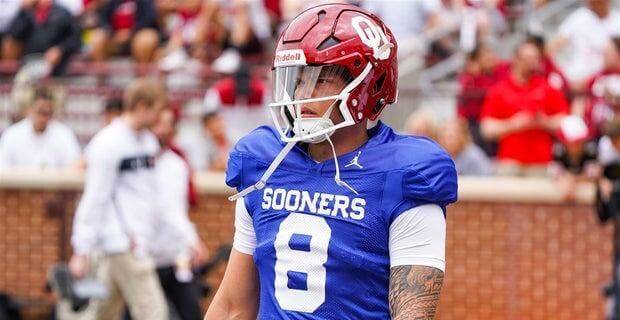 Photo from 247 Sports
Top QuarterBack prospects of 2023
Bryce Young Alabama (-160)
Young is an excellent and skilled passer. He has excellent feel and instincts. Young is incredibly intelligent, which makes him highly dangerous at working all levels of the field because he understands where all of his receivers and check-down possibilities are. He is a precise passer and can outsmart solid coverage by placing some exquisite passes into small spaces. Young excels at hitting his receivers on the move and inspiring them to gain lots of yards after the catch with timing and accuracy. Many college quarterbacks lack Young's ability to successfully throw into small windows and his confidence to do so. He is a skilled and dangerous point guard who can savage a defense by distributing the ball.
The only significant criticism about Young is his size. Although Young is short, his slender physique is more concerning, and NFL team sources are worried about how he will fare when taking blows from the professional lineman.
In 2022, Stroud threw for 3,688 yards, 41 touchdowns, and six interceptions on 66 percent of his attempts. He appears to be a franchise quarterback in the making and a high first-round pick in the 2023 NFL Draft. Stroud has a strong arm and a polished passing style, making him a serious passing talent.
Accuracy is the most important quality for any NFL quarterback, and Stroud possesses it. He displays excellent ball placement accuracy, guiding his receivers to make catches and hitting them on the go to result in significant gains after the catch. Stroud will miss passes in some small openings and outwit defenses with his dexterous footwork. Stroud throws a catchable ball for his position, even though some passes could use more air.
Levis passed for 2,406 yards, 19 touchdowns, and 10 interceptions in 2022 on 65 percent of his attempts. Levis declared after the season that he would skip the bowl game to focus on the 2023 NFL Draft. He frequently makes poor choices that cost his team in high-pressure situations, is prone to turnovers, holds the ball for far too long, and takes awful sacks. With positive qualities like a strong arm, size, athleticism, and toughness, Levis has real potential. Although his 2022 tape was not first-round material, he might still be selected in the first round of the 2023 NFL Draft due to his qualities and intangibles.
Levis completed 18 of 24 passes for 220 yards, two touchdowns, and no interceptions in the Ole Miss defeat.  Levis lost two fumbles in the fourth quarter due to holding onto the ball for excessive time. He held the ball for excessive time on the latter play, this time inside the Ole Miss 20. Levis did not do well versus Florida either, although he had a lot of other strong performances in 2022.
Follow @SBTSportBetting