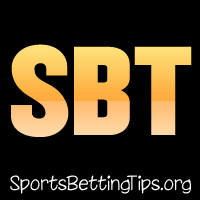 Follow @SBTSportBetting


[Get Exclusive Tips on our Patreon, Ad-Free
]
April is one of the biggest sports months of the year as we see the beginning of the MLB season and the start of the NBA Playoffs. We will have tips here on our regular schedule, but we will be posting tips nearly every day on Patreon. This month is also home to the greatest event in all of golf, The Masters.
The MLB season seemed like it might not have happened for a minute, but they managed to get a deal and things are getting started this month. It should be a competitive year with an expanded playoffs to look forward to. The Blue Jays are looking like a real threat in the American League while the Mets have made moves in the National League to put themselves in the conversation with the Dodgers, Braves, and Brewers.
The NBA Playoffs kick off this month and that is always an exciting time. This year's Play-In tournament looks like it could be the best yet with the Nets and Lakers potentially involved. The Bucks, Sixers, and Heat should be the teams to watch in the East. While the Suns are the clear favorite in the West with the Grizzlies and Warriors looking to make some noise.
A lot of other sports this month as well, including F1, NASCAR, MLS, EPL, Champions League, WrestleMania, the final games of the NHL season, and more.
The complete sporting calendar for May 2022 is below:
Baseball:
April 7: MLB Opening Day
Here is every team's first game:
April 7: Red Sox at Yankees
April 7: Reds at Braves
April 7: Brewers at Cubs
April 7: Mets at Nationals
April 7: Guardians at Royals
April 7: Mariners at Twins
April 7: Pirates at Cardinals
April 7: Astros at Angels
April 7: Padres at Diamondbacks
April 8: White Sox at Tigers
April 8: Athletics at Phillies
April 8: Orioles at Rays
April 8: Dodgers at Rockies
April 8: Marlins at Giants
April 8: Rangers at Blue Jays
Here's some other big games taking place this month:
April 10: Red Sox at Yankees
April 12: Padres at Giants
April 15: Rays at White Sox
April 15: Reds at Dodgers
April 17: Braves at Padres
April 19: Braves at Dodgers
April 22: Cardinals at Reds
April 22: Rangers at Athletics
April 24: Brewers at Phillies
April 26: Mets at Cardinals
April 29: Yankees at Royals
April 29: Nationals at Giants
Basketball:
The playoffs begin this month, but first we have a few big games before the season ends that could decide seeding.
April 1: Suns at Grizzlies
April 1: Pelicans at Lakers
April 2: Nets at Hawks
April 3: Mavericks at Bucks
April 3: Nuggets at Lakers
April 3: Heat at Raptors
April 3: Pelicans at Clippers
April 5: Bucks at Bulls
April 6: Nets at Knicks
April 6: Suns at Clippers
April 7: Celtics at Bucks
April 7: Lakers at Warriors
April 8: Suns at Jazz
April 10: Celtics at Grizzlies
April 10: Bulls at Timberwolves
April 12-15: Play-In Tournament
April 16: NBA Playoffs begin
Boxing:
April 1: Jose Felix vs. Sandor Martin
April 2: Femke Hermans vs. Savannah Marshall
April 9: Gennady Golovkin vs. Ryota Murata
April 9: Emmanuel Tagoe vs. Ryan Garcia
April 9: Erickson Lubin vs. Sebastian Fundora
April 16: Yordenis Ugas vs. Errol Spence Jr.
April 16: Chris van Heerden vs. Conor Benn
April 22: Ivan Zucco vs. Marko Nikolic
April 22: John Riel Casimero vs. Paul Butler
April 23: Tyson Fury vs. Dillian Whyte
April 29: James McKenzie Morrison vs. Hasim Rahman Jr
April 30: Amanda Serrano vs. Katie Taylor
April 30: Oscar Valdez vs. Shakur Stevenson
Curling:
April 2-10: Men's Curling Championship
April 23-30: World Mixed Doubles Curling Championship
Darts:
April 2-10: WDF World Darts Championship
Football:
April 28-30: NFL Draft
Golf:
April 7-10: The Masters
April 14-17: RBC Heritage
April 28-May 1: Mexico Open at Vidanta
Golf – DP World Tour:
April 21-24: ISPS Handa Championship in Spain
April 28: Catalunya Championship
Golf – LPGA:
April 13-16: LOTTE Championship
April 21-24: DIO Implant LA Open
April 28-May 1: JTBC Championship at Palos Verdes
Golf – Champions Tour:
April 1-3; Rapiscan Systems Classic
April 22-24: ClubCorp Classic
April 29-May 1: Insperity Invitational
Hockey:
April 2: Penguins at Avalanche
April 3: Islanders at Devils
April 5: Hurricanes at Sabres
April 5: Wild at Predators
April 6: Lightning at Capitals
April 6: Canucks at Golden Knights
April 7: Penguins at Rangers
April 7: Sabres at Hurricanes
April 9: Capitals at Penguins
April 10: Bruins at Capitals
April 10: Predators at Penguins
April 12: Flyers at Capitals
April 12: Lightning at Stars
April 13: Rangers at Flyers
April 13: Kings at Avalanche
April 14: Red Wings at Hurricanes
April 14: Wild at Stars
April 16: Wild at Blues
April 19: Bruins at Blues
April 19: Kings at Ducks
April 21: Red Wings at Panthers
April 21: Maple Leafs at Lightning
April 21: Blues at Sharks
April 23: Rangers at Bruins
April 24: Penguins at Flyers
April 25: Flyers at Blackhawks
April 26: Islanders at Capitals
April 26: Oilers at Penguins
April 28: Lightning at Islanders
Horse Racing:
April 8: Grand National
Mixed Martial Arts:
April 9: UFC 273 – Volkanovski vs. The Korean Zombie
April 15: Bellator 277 – McKee vs. Pitbull 2
April 16: UFC Vegas 51 – Luque vs. Muhammad
April 22: Bellator 278
April 23: Bellator 279
April 23: UFC Vegas 52 – Lemos vs. Andrade
Motor Sports:
April 3: Toyota Owners 400
April 9: Blue-Emu Maximum Pain Relief 400
April 10: F1 Australian Grand Prix
April 17: Food City Dirt Race
April 21-24: Croatia Rally (WRC #3)
April 24: GEICO 500
April 24: F1 Emilia Romagna Grand Prix
Snooker:
April 16-May 2: World Snooker Championship (Triple Crown #3)
Soccer – MLS:
April 2: Chicago at Dallas
April 3: Portland at LA Galaxy
April 9: Orlando at Chicago
April 9: Miami at New England
April 9: LA Galaxy at LAFC
April 10: Charlotte at Atlanta
April 10: Austin at Minnesota
April 16: San Jose at Nashville
April 16: Seattle at Miami
April 17: LAFC at Kansas City
April 23: Dallas at Houston
April 23: Minnesota at Chicago
April 24: Miami at Atlanta
April 24: Orlando at New York Red Bulls
April 24: Cincinnati at LAFC
April 30: Houston at Austin
April 30: Salt Lake at LA Galaxy
Soccer – EPL:
April 2: Watford at Liverpool
April 2: Aston Villa at Wolves
April 2: Southampton at Leeds
April 2: Man City at Burnley
April 2: Brentford at Chelsea
April 2: Norwich at Brighton
April 2: Leicester at Man Utd
April 3: Everton at West Ham
April 3: Newcastle at Tottenham
April 4: Arsenal at Crystal Palace
April 8: Wolves at Newcastle
April 9: Man Utd at Everton
April 9: Leeds at Watford
April 9: Chelsea at Southampton
April 9: Brighton at Arsenal
April 9: Tottenham at Aston Villa
April 10: Burnley at Norwich
April 10: Crystal Palace at Leicester
April 10: West Ham at Brentford
April 10: Liverpool at Man City
April 15: Liverpool at Aston Villa
April 15: Crystal Palace at Everton
April 16: Brighton at Tottenham
April 16: Brentford at Watford
April 16: Norwich at Man Utd
April 16: Arsenal at Southampton
April 16: Chelsea at Leeds
April 16: Man City at Wolves
April 17: Burnley at West Ham
April 17: Leicester at Newcastle
April 23: Man Utd at Arsenal
April 23: Watford at Man City
April 23: Aston Villa at Leicester
April 23: Leeds at Crystal Palace
April 23: Newcastle at Norwich
April 23: Tottenham at Brentford
April 24: West Ham at Chelsea
April 24: Southampton at Brighton
April 24: Wolves at Burnley
April 24: Everton at Liverpool
April 24: Burnley at West Ham
April 24: Leicester at Newcastle
April 30: Liverpool at Newcastle
April 30: Burnley at Watford
April 30: Crystal Palace at Southampton
April 30: Brighton at Wolves
April 30: Leicester at Tottenham
April 30: Norwich at Aston Villa
April 30: Man City at Leeds
Soccer – Champions League:
April 5: Man. City vs. Atletico
April 5: Benfica vs. Liverpool
April 6: Chelsea vs. Real Madrid
April 6: Villarreal vs. Bayern
April 12: Bayern at Villarreal
April 12: Real Madrid at Chelsea
April 13: Liverpool vs. Benfica
April 13: Atletico vs. Man. City
Tennis:
April 10-17: Monte-Carlo Masters
April 28-May 7: Madrid Open
Wrestling:
April 2: NXT Stand & Deliver
April 2: WrestleMania 38 – Night One
April 3: WrestleMania 38 – Night Two
April 16: NJPW Windy City Riot
April 25: Impact Rebellion
Follow @SBTSportBetting