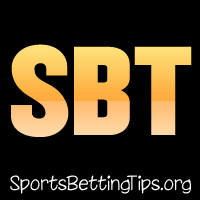 Follow @SBTSportBetting


[Get Exclusive Tips on our Patreon, Ad-Free
]
Things have finally settled down in the world of sports. November was a big month that saw a number of world champions crowned. The Atlanta Braves are your World Series champions, Kyle Larson is your NASCAR Cup Series champion, and Hangman Adam Page is your All Elite Wrestling champion. While December doesn't have nearly as many finals as that, there is still plenty of good sports action to sink your teeth into this month.
The NBA is in full swing and they have their annual Christmas games going on this year. Warriors vs. Suns, Lakers vs. Nets, and Celtics vs. Bucks all look like must watch games. The NCAA is also back in swing with some early season action, including the Jimmy V Classic.
We also have a full selection of fights this month. Jake Paul is back in the ring facing off against Tommy Fury. UFC 269 is on December 11th and looks to be a great card to end the year. It'll be the end of an era in NXT with WarGames finishing out the year on the WWE schedule.
There is a lot of good stuff this month, but December is all about football. Four weeks of the NFL, the Conference championships in NCAA, and Bowl games. Lots and lots of bowl games.
Let's take a look at the full sports calendar for the month.
Basketball – NBA:
December 2: Chicago Bulls vs. New York Knicks
December 2: San Antonio Spurs vs. Portland Trail Blazers
December 3: Philadelphia 76ers vs. Atlanta Hawks
December 3: Phoenix Suns vs. Golden State Warriors
December 4: Denver Nuggets vs. New York Knicks
December 5: Utah Jazz vs. Cleveland Cavaliers
December 6: Oklahoma City Thunder vs. Detroit Pistons
December 6: Philadelphia 76ers vs. Charlotte Hornets
December 7: Brooklyn Nets vs. Dallas Mavericks
December 7: Boston Celtics vs. Los Angeles Lakers
December 8: Milwaukee Bucks vs. Miami Heat
December 8: Portland Trail Blazers vs. Golden State Warriors
December 9: Utah Jazz vs. Philadelphia 76ers
December 10: Brooklyn Nets vs. Atlanta Hawks
December 10: Boston Celtics vs. Phoenix Suns
December 11: Golden State Warriors vs. Philadelphia 76ers
December 12: Milwaukee Bucks vs. New York Knicks
December 13: Milwaukee Bucks vs. Boston Celtics
December 13: Phoenix Suns vs. Los Angeles Clippers
December 14: Golden State Warriors vs. New York Knicks
December 14: Phoenix Suns vs. Portland Trail Blazers
December 15: Los Angeles Lakers vs. Dallas Mavericks
December 15: Los Angeles Clippers vs. Utah Jazz
December 16: Philadelphia 76ers vs. Brooklyn Nets
December 17: Golden State Warriors vs. Boston Celtics
December 17: Los Angeles Lakers vs. Minnesota Timberwolves
December 18: New York Knicks vs. Boston Celtics
December 19: Denver Nuggets vs. Brooklyn Nets
December 20: Philadelphia 76ers vs. Boston Celtics
December 21: Indiana Pacers vs. Miami Heat
December 21: Phoenix Suns vs. Los Angeles Lakers
December 22: Orlando Magic vs. Atlanta Hawks
December 22: Los Angeles Clippers vs. Sacramento Kings
December 23: Milwaukee Bucks vs. Dallas Mavericks
December 25: Atlanta Hawks vs. New York Knicks
December 25: Boston Celtics vs. Milwaukee Bucks
December 25: Golden State Warriors vs. Phoenix Suns
December 25: Brooklyn Nets vs. Los Angeles Lakers
December 25: Dallas Mavericks vs. Utah Jazz
December 27: Chicago Bulls vs. Atlanta Hawks
December 27: Brooklyn Nets vs. Atlanta Hawks
December 28: Washington Wizards vs. Miami Heat
December 28: Denver Nuggets vs. Golden State Warriors
December 29: Los Angeles Lakers vs. Memphis Grizzlies
December 29: Dallas Mavericks vs. Sacramento Kings
December 30: Philadelphia 76ers vs. Brooklyn Nets
December 30: Golden State Warriors vs. Denver Nuggets
December 31: Portland Trail Blazers vs. Los Angeles Lakers
Basketball – NCAA:
December 7: Jimmy V Classic – Texas Tech vs. Tennessee
December 7: Jimmy V Classic – Villanova vs. Syracuse
December 11: Hoopsgiving – Nebraska vs. Auburn
December 11: Hoopsgiving – Drake vs. Clemson
December 11: Hoopsgiving – LSU vs. Georgia Tech
December 17-18: Jerry Colangelo Classic – San Diego State vs. Saint Mary's
December 17-18: Jerry Colangelo Classic – Gonzaga vs. Texas Tech
December 17-18: Jerry Colangelo Classic – Georgia Tech vs. USC
December 18: CBS Sports Classic – UCLA vs. UNC
December 18: CBS Sports Classic – Kentucky vs. Ohio State
Boxing:
December 4: Joseph Diaz vs. Devin Haney
December 5: Gervonta Davis vs. Isaac Cruz Gonzalez
December 11: Richard Commey vs. Vasiliy Lomachenko
December 11: Katie Taylor vs. Firuza Sharipova
December 11: Sunny Edwards vs. Jayson Mama
December 11: Nonito Donaire vs. Reymart Gaballo
December 17: Marcus Browne vs. Artur Beterbiev
December 18: Jake Paul vs. Tommy Fury
December 18: Dereck Chisora vs. Joseph Parker
December 18: Gilberto Ramirez Sanchez vs. Yunieski Gonzalez
December 29: Gennady Golovkin vs. Ryota Murata
Darts:
December 15-January 3: 2022 PDC World Darts Championship
Football – CFL:
December 12: CFL Grey Cup
Football – NCAA:
December 3: WKU at UTSA
December 3: Oregon vs. Utah
December 4: Kent State vs. NIU (in Detroit, MI)
December 4: Baylor vs. Oklahoma State (in Arlington, TX)
December 4: Utah State at San Diego State
December 4: Appalachian State at Louisiana
December 4: Georgia vs. Alabama (in Atlanta, GA)
December 4: Houston at Cincinnati
December 4: Iowa vs. Michigan (in Indianapolis, IN)
December 4: Pitt vs. Wake Forest (in Charlotte, NC)
December 4: USC at California
December 11: Army vs. Navy
Football – NCAA Bowl Schedule:
December 17: Bahamas Bowl – Middle Tennessee vs. Toledo
December 17: Cure Bowl
December 18: RoofClaim.com Boca Raton Bowl
December 18: Cricket Celebration Bowl
December 18: New Mexico Bowl
December 18: Radiance Technologies Independence Bowl
December 18: LendingTree Bowl
December 18: Jimmy Kimmel LA Bowl
December 18: R+L Carriers New Orleans Bowl
December 20: Myrtle Beach Bowl
December 21: Famous Idaho Potato Bowl
December 21: Tropical Smoothie Café Frisco Bowl
December 22: Lockheed Martin Armed Forces Bowl
December 23: Union Home Mortgage Gasparilla Bowl
December 24: EasyPost Hawai'i Bowl
December 25: TaxAct Camellia Bowl
December 27: Quick Lane Bowl
December 27: Military Bowl
December 28: TicketSmarter Birmingham Bowl
December 28: SERVPRO First Responder Bowl
December 28: AutoZone Liberty Bowl
December 28: SDCCU Holiday Bowl
December 28: Guaranteed Rate Bowl
December 29: Wasabi Fenway Bowl
December 29: New Era Pinstripe Bowl
December 29: Cheez-It Bowl
December 29: Valero Alamo Bowl
December 30: Duke's Mayo Bowl
December 30: TransPerfect Music City Bowl
December 30: Chick-fil-A Peach Bowl
December 30: SRS Distribution Las Vegas Bowl
December 31: Capital One Orange Bowl
December 31: Goodyear Cotton Bowl
December 31: TaxSlayer Gator Bowl
December 31: Tony the Tiger Sun Bowl
December 31: Barstool Sports Arizona Bowl
Football – NFL:
December 2: Dallas Cowboys at New Orleans Saints
December 5: Tampa Bay Buccaneers at Atlanta Falcons
December 5: Arizona Cardinals at Chicago Bears
December 5: Los Angeles Chargers at Cincinnati Bengals
December 5: Minnesota Vikings at Detroit Lions
December 5: Indianapolis Colts at Houston Texans
December 5: Denver Broncos at Kansas City Chiefs
December 5: New York Giants at Miami Dolphins
December 5: Philadelphia Eagles at New York Jets
December 5: Washington Football Team at Las Vegas Raiders
December 5: Jacksonville Jaguars at Los Angeles Rams
December 5: Baltimore Ravens at Pittsburgh Steelers
December 5: San Francisco 49ers at Seattle Seahawks
December 6: New England Patriots at Buffalo Bills
December 9: Pittsburgh Steelers at Minnesota Vikings
December 12: Atlanta Falcons at Carolina Panthers
December 12: San Francisco 49ers at Cincinnati Bengals
December 12: Baltimore Ravens at Cleveland Browns
December 12: Seattle Seahawks at Houston Texans
December 12: Las Vegas Raiders at Kansas City Chiefs
December 12: New Orleans Saints at New York Jets
December 12: Jacksonville Jaguars at Tennessee Titans
December 12: Dallas Cowboys at Washington Football Team
December 12: Detroit Lions at Denver Broncos
December 12: New York Giants at Los Angeles Chargers
December 12: Buffalo Bills at Tampa Bay Buccaneers
December 12: Chicago Bears at Green Bay Packers
December 13: Los Angeles Rams at Arizona Cardinals
December 16: Kansas City Chiefs at Los Angeles Chargers
December 18: TBD
December 18: TBD
December 18 or 19: Carolina Panthers at Buffalo Bills
December 18 or 19: Las Vegas Raiders at Cleveland Browns
December 18 or 19: New England Patriots at Indianapolis Colts
December 18 or 19: New York Jets at Miami Dolphins
December 18 or 19: Washington Football Team at Philadelphia Eagles
December 19: Green Bay Packers at Baltimore Ravens
December 19: Arizona Cardinals at Detroit Lions
December 19: Houston Texans at Jacksonville Jaguars
December 19: Dallas Cowboys at New York Giants
December 19: Tennessee Titans at Pittsburgh Steelers
December 19: Cincinnati Bengals at Denver Broncos
December 19: Atlanta Falcons at San Francisco 49ers
December 19: Seattle Seahawks at Los Angeles Rams
December 19: New Orleans Saints at Tampa Bay Buccaneers
December 20: Minnesota Vikings at Chicago Bears
December 16: San Francisco 49ers at Tennessee Titans
December 25: Cleveland Browns at Green Bay Packers
December 25: Indianapolis Colts at Arizona Cardinals
December 26: Detroit Lions at Atlanta Falcons
December 26: Tampa Bay Buccaneers at Carolina Panthers
December 26: Baltimore Ravens at Cincinnati Bengals
December 26: Los Angeles Chargers at Houston Texans
December 26: Los Angeles Rams at Minnesota Vikings
December 26: Buffalo Bills at New England Patriots
December 26: Jacksonville Jaguars at New York Jets
December 26: New York Giants at Philadelphia Eagles
December 26: Chicago Bears at Seattle Seahawks
December 26: Pittsburgh Steelers at Kansas City Chiefs
December 26: Denver Broncos at Las Vegas Raiders
December 26: Washington Football Team at Dallas Cowboys
December 27: Miami Dolphins at New Orleans Saints
Golf – PGA Tour:
December 2-5: Hero World Challenge
Golf – Champions Tour:
December 7-10: Champions Qualifying Tournament-Final Stage
December 17-19: PNC Championship
Hockey:
December 1: New York Rangers vs. Philadelphia Flyers
December 1: Pittsburgh Penguins vs. Edmonton Oilers
December 3: Las Vegas Golden Knights vs. Phoenix Coyotes
December 4: St. Louis Blues vs. Florida Panthers
December 4: Montreal Canadiens vs. Nashville Predators
December 6: Anaheim Ducks vs. Washington Capitals
December 7: Nashville Predators vs. Detroit Red Wings
December 7: Anaheim Ducks vs. Buffalo Sabres
December 8: Colorado Avalanche vs. New York Rangers
December 8: Dallas Stars vs. Las Vegas Golden Knights
December 10: Pittsburgh Penguins vs. Washington Capitals
December 10: Nashville Predators vs. New Jersey Devils
December 14: Carolina Hurricanes vs. Minnesota Wild
December 14: New York Rangers vs. Colorado Avalanche
December 15: Seattle Kraken vs. Anaheim Ducks
December 17: Dallas Stars vs. St. Louis Blues
December 17: Phoenix Coyotes vs. Anaheim Ducks
December 21: Washington Capitals vs. Philadelphia Flyers
December 21: Phoenix Coyotes vs. Seattle Kraken
December 22: Edmonton Oilers vs. Los Angeles Kings
December 28: Montreal Canadiens vs. Tampa Bay Lightning
December 28: Phoenix Coyotes vs. San Jose Sharks
December 29: Dallas Stars vs. Colorado Avalanche
Mixed Martial Arts:
December 3: Bellator 272 – Pettis vs. Horiguchi
December 4: UFC Vegas 44 – Font vs. Aldo
December 11: UFC 269
December 18: UFC Vegas 45 – Lewis vs. Daukaus
Motor Sports:
December 5: Formula One Saudi Arabian Grand Prix
December 12: Formula One Abu Dhabi Grand Prix
Snooker:
December 13-19: 2021 World Grand Prix (Cazoo Cup #1)
Soccer:
December 13: UEFA Champions League round of 16 draw
Soccer – English Premier League:
December 1: Newcastle v Norwich
December 1: Southampton v Leicester
December 1: Spurs v Brentford
December 4: Aston Villa v Leicester
December 4: Everton v Arsenal
December 4: Leeds v Brentford
December 4: Man Utd v Crystal Palace
December 4: Newcastle v Burnley
December 4: Southampton v Brighton
December 4: Spurs v Norwich
December 4: Watford v Man City
December 4: West Ham v Chelsea
December 4: Wolves v Liverpool
December 11: Arsenal v Southampton
December 11: Brentford v Watford
December 11: Brighton v Spurs
December 11: Burnley v West Ham
December 11: Chelsea v Leeds
December 11: Crystal Palace v Everton
December 11: Leicester v Newcastle
December 11: Liverpool v Aston Villa
December 11: Man City v Wolves
December 11: Norwich v Man Utd
December 14: Arsenal v West Ham
December 14: Brentford v Man Utd
December 14: Brighton v Wolves
December 14: Burnley v Watford
December 14: Leicester v Spurs
December 14: Norwich v Aston Villa
December 14: Crystal Palace v Southampton
December 15: Chelsea v Everton
December 15: Liverpool v Newcastle
December 15: Man City v Leeds
December 18: Aston Villa v Burnley
December 18: Everton v Leicester
December 18: Leeds v Arsenal
December 18: Man Utd v Brighton
December 18: Newcastle v Man City
December 18: Southampton v Brentford
December 18: Spurs v Liverpool
December 18: Watford v Crystal Palace
December 18: West Ham v Norwich
December 18: Wolves v Chelsea
December 26: Aston Villa v Chelsea
December 26: Brighton v Brentford
December 26: Burnley v Everton
December 26: Liverpool v Leeds
December 26: Man City v Leicester
December 26: Newcastle v Man Utd
December 26: Norwich v Arsenal
December 26: Spurs v Crystal Palace
December 26: West Ham v Southampton
December 26: Wolves v Watford
December 28: Arsenal v Wolves
December 28: Brentford v Man City
December 28: Chelsea v Brighton
December 28: Crystal Palace v Norwich
December 28: Everton v Newcastle
December 28: Leeds v Aston Villa
December 28: Leicester v Liverpool
December 28: Man Utd v Burnley
December 28: Southampton v Spurs
December 28: Watford v West Ham
Wrestling:
December 5: WWE NXT WarGames
December 15: AEW Dynamite – Winter is Coming
December 15: NJPW World Tag League 2021 & Best of the Super Jr. 28 Finals
Follow @SBTSportBetting