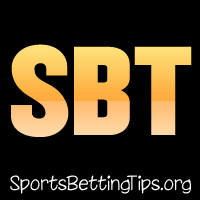 Follow @SBTSportBetting


[Get Exclusive Tips on our Patreon, Ad-Free
]
Hello and welcome to the completely free printable schedule for the 2022 NFL season in Pacific Standard Time format. This schedule was made for people in the PST timezone to print or download as a PDF.
Throughout the season we will be posting NFL Betting Tips on our patreon every week. That's in addition to the NBA, college football, MLB, Formula, Golf, and other sports we cover.
At $11 per month you get will get daily tips sent to your inbox. The best part is we only bill at the end of the month. If you want to give it a try mid-month then you will not be charged until the 1st of the following month. Don't like it? Cancel. We believe you'll enjoy it. Click here now.
Below is the printable PST NFL 2022 schedule, and then there is a full listing in text format at the bottom.
| Date | Time | Week | Game |
| --- | --- | --- | --- |
| Thursday, October 6 | 5:15 PM PST | Week 5 | Indianapolis at Denver |
| Sunday, October 9 | 6:30 AM PST | Week 5 | NY Giants at Green Bay |
| Sunday, October 9 | 10:00 AM PST | Week 5 | Pittsburgh at Buffalo |
| Sunday, October 9 | 10:00 AM PST | Week 5 | LA Chargers at Cleveland |
| Sunday, October 9 | 10:00 AM PST | Week 5 | Houston at Jacksonville |
| Sunday, October 9 | 10:00 AM PST | Week 5 | Chicago at Minnesota |
| Sunday, October 9 | 10:00 AM PST | Week 5 | Detroit at New England |
| Sunday, October 9 | 10:00 AM PST | Week 5 | Seattle at New Orleans |
| Sunday, October 9 | 10:00 AM PST | Week 5 | Miami at NY Jets |
| Sunday, October 9 | 10:00 AM PST | Week 5 | Atlanta at Tampa Bay |
| Sunday, October 9 | 10:00 AM PST | Week 5 | Tennessee at Washington |
| Sunday, October 9 | 1:05 PM PST | Week 5 | San Francisco at Carolina |
| Sunday, October 9 | 1:25 PM PST | Week 5 | Philadelphia at Arizona |
| Sunday, October 9 | 1:25 PM PST | Week 5 | Dallas at LA Rams |
| Sunday, October 9 | 5:20 PM PST | Week 5 | Cincinnati at Baltimore |
| Monday, October 10 | 5:15 PM PST | Week 5 | Las Vegas at Kansas City |
| Thursday, October 13 | 5:15 PM PST | Week 6 | Washington at Chicago |
| Sunday, October 16 | 10:00 AM PST | Week 6 | San Francisco at Atlanta |
| Sunday, October 16 | 10:00 AM PST | Week 6 | New England at Cleveland |
| Sunday, October 16 | 10:00 AM PST | Week 6 | NY Jets at Green Bay |
| Sunday, October 16 | 10:00 AM PST | Week 6 | Jacksonville at Indianapolis |
| Sunday, October 16 | 10:00 AM PST | Week 6 | Minnesota at Miami |
| Sunday, October 16 | 10:00 AM PST | Week 6 | Cincinnati at New Orleans |
| Sunday, October 16 | 10:00 AM PST | Week 6 | Baltimore at NY Giants |
| Sunday, October 16 | 10:00 AM PST | Week 6 | Tampa Bay at Pittsburgh |
| Sunday, October 16 | 1:05 PM PST | Week 6 | Carolina at LA Rams |
| Sunday, October 16 | 1:05 PM PST | Week 6 | Arizona at Seattle |
| Sunday, October 16 | 1:25 PM PST | Week 6 | Buffalo at Kansas City |
| Sunday, October 16 | 5:20 PM PST | Week 6 | Dallas at Philadelphia |
| Monday, October 17 | 5:15 PM PST | Week 6 | Denver at LA Chargers |
| Thursday, October 20 | 5:15 PM PST | Week 7 | New Orleans at Arizona |
| Sunday, October 23 | 10:00 AM PST | Week 7 | Cleveland at Baltimore |
| Sunday, October 23 | 10:00 AM PST | Week 7 | Tampa Bay at Carolina |
| Sunday, October 23 | 10:00 AM PST | Week 7 | Atlanta at Cincinnati |
| Sunday, October 23 | 10:00 AM PST | Week 7 | Detroit at Dallas |
| Sunday, October 23 | 10:00 AM PST | Week 7 | NY Giants at Jacksonville |
| Sunday, October 23 | 10:00 AM PST | Week 7 | Indianapolis at Tennessee |
| Sunday, October 23 | 10:00 AM PST | Week 7 | Green Bay at Washington |
| Sunday, October 23 | 1:05 PM PST | Week 7 | NY Jets at Denver |
| Sunday, October 23 | 1:05 PM PST | Week 7 | Houston at Las Vegas |
| Sunday, October 23 | 1:25 PM PST | Week 7 | Seattle at LA Chargers |
| Sunday, October 23 | 1:25 PM PST | Week 7 | Kansas City at San Francisco |
| Sunday, October 23 | 5:20 PM PST | Week 7 | Pittsburgh at Miami |
| Monday, October 24 | 5:15 PM PST | Week 7 | Chicago at New England |
| Thursday, October 27 | 5:15 PM PST | Week 8 | Baltimore at Tampa Bay |
| Sunday, October 30 | 6:30 AM PST | Week 8 | Denver at Jacksonville |
| Sunday, October 30 | 10:00 AM PST | Week 8 | Carolina at Atlanta |
| Sunday, October 30 | 10:00 AM PST | Week 8 | Chicago at Dallas |
| Sunday, October 30 | 10:00 AM PST | Week 8 | Miami at Detroit |
| Sunday, October 30 | 10:00 AM PST | Week 8 | Arizona at Minnesota |
| Sunday, October 30 | 10:00 AM PST | Week 8 | Las Vegas at New Orleans |
| Sunday, October 30 | 10:00 AM PST | Week 8 | New England at NY Jets |
| Sunday, October 30 | 10:00 AM PST | Week 8 | Pittsburgh at Philadelphia |
| Sunday, October 30 | 1:05 PM PST | Week 8 | Tennessee at Houston |
| Sunday, October 30 | 1:25 PM PST | Week 8 | Washington at Indianapolis |
| Sunday, October 30 | 1:25 PM PST | Week 8 | San Francisco at LA Rams |
| Sunday, October 30 | 1:25 PM PST | Week 8 | NY Giants at Seattle |
| Sunday, October 30 | 5:20 PM PST | Week 8 | Green Bay at Buffalo |
| Monday, October 31 | 5:15 PM PST | Week 8 | Cincinnati at Cleveland |
| Thursday, November 3 | 5:15 PM PST | Week 9 | Philadelphia at Houston |
| Sunday, November 6 | 10:00 AM PST | Week 9 | LA Chargers at Atlanta |
| Sunday, November 6 | 10:00 AM PST | Week 9 | Miami at Chicago |
| Sunday, November 6 | 10:00 AM PST | Week 9 | Carolina at Cincinnati |
| Sunday, November 6 | 10:00 AM PST | Week 9 | Green Bay at Detroit |
| Sunday, November 6 | 10:00 AM PST | Week 9 | Las Vegas at Jacksonville |
| Sunday, November 6 | 10:00 AM PST | Week 9 | Indianapolis at New England |
| Sunday, November 6 | 10:00 AM PST | Week 9 | Buffalo at NY Jets |
| Sunday, November 6 | 10:00 AM PST | Week 9 | Minnesota at Washington |
| Sunday, November 6 | 1:05 PM PST | Week 9 | Seattle at Arizona |
| Sunday, November 6 | 1:25 PM PST | Week 9 | LA Rams at Tampa Bay |
| Sunday, November 6 | 5:20 PM PST | Week 9 | Tennessee at Kansas City |
| Monday, November 7 | 5:15 PM PST | Week 9 | Baltimore at New Orleans |
| Thursday, November 10 | 5:15 PM PST | Week 10 | Atlanta at Carolina |
| Sunday, November 13 | 6:30 AM PST | Week 10 | Seattle at Tampa Bay |
| Sunday, November 13 | 10:00 AM PST | Week 10 | Minnesota at Buffalo |
| Sunday, November 13 | 10:00 AM PST | Week 10 | Detroit at Chicago |
| Sunday, November 13 | 10:00 AM PST | Week 10 | Jacksonville at Kansas City |
| Sunday, November 13 | 10:00 AM PST | Week 10 | Cleveland at Miami |
| Sunday, November 13 | 10:00 AM PST | Week 10 | Houston at NY Giants |
| Sunday, November 13 | 10:00 AM PST | Week 10 | Denver at Tennessee |
| Sunday, November 13 | 10:00 AM PST | Week 10 | New Orleans at Pittsburgh |
| Sunday, November 13 | 1:05 PM PST | Week 10 | Indianapolis at Las Vegas |
| Sunday, November 13 | 1:25 PM PST | Week 10 | Dallas at Green Bay |
| Sunday, November 13 | 1:25 PM PST | Week 10 | Arizona at LA Rams |
| Sunday, November 13 | 5:20 PM PST | Week 10 | LA Chargers at San Francisco |
| Monday, November 14 | 5:15 PM PST | Week 10 | Washington at Philadelphia |
| Thursday, November 17 | 5:15 PM PST | Week 11 | Tennessee at Green Bay |
| Sunday, November 20 | 10:00 AM PST | Week 11 | Chicago at Atlanta |
| Sunday, November 20 | 10:00 AM PST | Week 11 | Carolina at Baltimore |
| Sunday, November 20 | 10:00 AM PST | Week 11 | Cleveland at Buffalo |
| Sunday, November 20 | 10:00 AM PST | Week 11 | Washington at Houston |
| Sunday, November 20 | 10:00 AM PST | Week 11 | Philadelphia at Indianapolis |
| Sunday, November 20 | 10:00 AM PST | Week 11 | NY Jets at New England |
| Sunday, November 20 | 10:00 AM PST | Week 11 | LA Rams at New Orleans |
| Sunday, November 20 | 10:00 AM PST | Week 11 | Detroit at NY Giants |
| Sunday, November 20 | 1:05 PM PST | Week 11 | Las Vegas at Denver |
| Sunday, November 20 | 1:25 PM PST | Week 11 | Kansas City at LA Chargers |
| Sunday, November 20 | 1:25 PM PST | Week 11 | Dallas at Minnesota |
| Sunday, November 20 | 5:20 PM PST | Week 11 | Cincinnati at Pittsburgh |
| Monday, November 21 | 5:15 PM PST | Week 11 | San Francisco at Arizona |
| Thursday, November 24 | 9:30 AM PST | Week 12 | Buffalo at Detroit |
| Thursday, November 24 | 1:30 PM PST | Week 12 | NY Giants at Dallas |
| Thursday, November 24 | 5:20 PM PST | Week 12 | New England at Minnesota |
| Sunday, November 27 | 10:00 AM PST | Week 12 | Denver at Carolina |
| Sunday, November 27 | 10:00 AM PST | Week 12 | Tampa Bay at Cleveland |
| Sunday, November 27 | 10:00 AM PST | Week 12 | Baltimore at Jacksonville |
| Sunday, November 27 | 10:00 AM PST | Week 12 | Houston at Miami |
| Sunday, November 27 | 10:00 AM PST | Week 12 | Chicago at NY Jets |
| Sunday, November 27 | 10:00 AM PST | Week 12 | Cincinnati at Tennessee |
| Sunday, November 27 | 10:00 AM PST | Week 12 | Atlanta at Washington |
| Sunday, November 27 | 1:05 PM PST | Week 12 | LA Chargers at Arizona |
| Sunday, November 27 | 1:05 PM PST | Week 12 | Las Vegas at Seattle |
| Sunday, November 27 | 1:25 PM PST | Week 12 | LA Rams at Kansas City |
| Sunday, November 27 | 1:25 PM PST | Week 12 | New Orleans at San Francisco |
| Sunday, November 27 | 5:20 PM PST | Week 12 | Green Bay at Philadelphia |
| Monday, November 28 | 5:15 PM PST | Week 12 | Pittsburgh at Indianapolis |
| Thursday, December 1 | 5:15 PM PST | Week 13 | Buffalo at New England |
| Sunday, December 4 | 10:00 AM PST | Week 13 | Pittsburgh at Atlanta |
| Sunday, December 4 | 10:00 AM PST | Week 13 | Denver at Baltimore |
| Sunday, December 4 | 10:00 AM PST | Week 13 | Green Bay at Chicago |
| Sunday, December 4 | 10:00 AM PST | Week 13 | Jacksonville at Detroit |
| Sunday, December 4 | 10:00 AM PST | Week 13 | Cleveland at Houston |
| Sunday, December 4 | 10:00 AM PST | Week 13 | NY Jets at Minnesota |
| Sunday, December 4 | 10:00 AM PST | Week 13 | Washington at NY Giants |
| Sunday, December 4 | 10:00 AM PST | Week 13 | Tennessee at Philadelphia |
| Sunday, December 4 | 1:05 PM PST | Week 13 | Seattle at LA Rams |
| Sunday, December 4 | 1:05 PM PST | Week 13 | Miami at San Francisco |
| Sunday, December 4 | 1:25 PM PST | Week 13 | Kansas City at Cincinnati |
| Sunday, December 4 | 1:25 PM PST | Week 13 | LA Chargers at Las Vegas |
| Sunday, December 4 | 5:20 PM PST | Week 13 | Indianapolis at Dallas |
| Monday, December 5 | 5:15 PM PST | Week 13 | New Orleans at Tampa Bay |
| Thursday, December 8 | 5:15 PM PST | Week 14 | Las Vegas at LA Rams |
| Sunday, December 11 | 10:00 AM PST | Week 14 | NY Jets at Buffalo |
| Sunday, December 11 | 10:00 AM PST | Week 14 | Cleveland at Cincinnati |
| Sunday, December 11 | 10:00 AM PST | Week 14 | Houston at Dallas |
| Sunday, December 11 | 10:00 AM PST | Week 14 | Minnesota at Detroit |
| Sunday, December 11 | 10:00 AM PST | Week 14 | Philadelphia at NY Giants |
| Sunday, December 11 | 10:00 AM PST | Week 14 | Jacksonville at Tennessee |
| Sunday, December 11 | 10:00 AM PST | Week 14 | Baltimore at Pittsburgh |
| Sunday, December 11 | 1:05 PM PST | Week 14 | Miami at LA Chargers |
| Sunday, December 11 | 1:25 PM PST | Week 14 | Tampa Bay at San Francisco |
| Sunday, December 11 | 1:25 PM PST | Week 14 | Carolina at Seattle |
| Sunday, December 11 | 5:20 PM PST | Week 14 | Kansas City at Denver |
| Monday, December 12 | 5:15 PM PST | Week 14 | New England at Arizona |
| Thursday, December 15 | 5:15 PM PST | Week 15 | San Francisco at Seattle |
| Friday, December 16 | TBA PST | Week 15 | Miami at Buffalo |
| Friday, December 16 | TBA PST | Week 15 | Baltimore at Cleveland |
| Friday, December 16 | TBA PST | Week 15 | Indianapolis at Minnesota |
| Friday, December 16 | TBA PST | Week 15 | Atlanta at New Orleans |
| Friday, December 16 | TBA PST | Week 15 | NY Giants at Washington |
| Sunday, December 18 | 10:00 AM PST | Week 15 | Pittsburgh at Carolina |
| Sunday, December 18 | 10:00 AM PST | Week 15 | Philadelphia at Chicago |
| Sunday, December 18 | 10:00 AM PST | Week 15 | Kansas City at Houston |
| Sunday, December 18 | 10:00 AM PST | Week 15 | Dallas at Jacksonville |
| Sunday, December 18 | 10:00 AM PST | Week 15 | Detroit at NY Jets |
| Sunday, December 18 | 1:05 PM PST | Week 15 | Arizona at Denver |
| Sunday, December 18 | 1:25 PM PST | Week 15 | Tennessee at LA Chargers |
| Sunday, December 18 | 1:25 PM PST | Week 15 | Cincinnati at Tampa Bay |
| Sunday, December 18 | 5:20 PM PST | Week 15 | New England at Las Vegas |
| Monday, December 19 | 5:15 PM PST | Week 15 | LA Rams at Green Bay |
| Thursday, December 22 | 5:15 PM PST | Week 16 | Jacksonville at NY Jets |
| Saturday, December 24 | 10:00 AM PST | Week 16 | Atlanta at Baltimore |
| Saturday, December 24 | 10:00 AM PST | Week 16 | Detroit at Carolina |
| Saturday, December 24 | 10:00 AM PST | Week 16 | Buffalo at Chicago |
| Saturday, December 24 | 10:00 AM PST | Week 16 | New Orleans at Cleveland |
| Saturday, December 24 | 10:00 AM PST | Week 16 | Seattle at Kansas City |
| Saturday, December 24 | 10:00 AM PST | Week 16 | NY Giants at Minnesota |
| Saturday, December 24 | 10:00 AM PST | Week 16 | Cincinnati at New England |
| Saturday, December 24 | 10:00 AM PST | Week 16 | Houston at Tennessee |
| Saturday, December 24 | 1:05 PM PST | Week 16 | Washington at San Francisco |
| Saturday, December 24 | 1:25 PM PST | Week 16 | Philadelphia at Dallas |
| Saturday, December 24 | 5:15 PM PST | Week 16 | Las Vegas at Pittsburgh |
| Sunday, December 25 | 10:00 AM PST | Week 16 | Green Bay at Miami |
| Sunday, December 25 | 1:30 PM PST | Week 16 | Denver at LA Rams |
| Sunday, December 25 | 5:20 PM PST | Week 16 | Tampa Bay at Arizona |
| Monday, December 26 | 5:15 PM PST | Week 16 | LA Chargers at Indianapolis |
| Sunday, January 1 | 5:15 PM PST | Week 17 | Dallas at Tennessee |
| Sunday, January 1 | 10:00 AM PST | Week 17 | Arizona at Atlanta |
| Sunday, January 1 | 10:00 AM PST | Week 17 | Pittsburgh at Baltimore |
| Sunday, January 1 | 10:00 AM PST | Week 17 | Chicago at Detroit |
| Sunday, January 1 | 10:00 AM PST | Week 17 | Jacksonville at Houston |
| Sunday, January 1 | 10:00 AM PST | Week 17 | Denver at Kansas City |
| Sunday, January 1 | 10:00 AM PST | Week 17 | Miami at New England |
| Sunday, January 1 | 10:00 AM PST | Week 17 | Indianapolis at NY Giants |
| Sunday, January 1 | 10:00 AM PST | Week 17 | New Orleans at Philadelphia |
| Sunday, January 1 | 10:00 AM PST | Week 17 | Carolina at Tampa Bay |
| Sunday, January 1 | 10:00 AM PST | Week 17 | Cleveland at Washington |
| Sunday, January 1 | 1:05 PM PST | Week 17 | San Francisco at Las Vegas |
| Sunday, January 1 | 1:05 PM PST | Week 17 | NY Jets at Seattle |
| Sunday, January 1 | 1:25 PM PST | Week 17 | Minnesota at Green Bay |
| Sunday, January 1 | 5:20 PM PST | Week 17 | LA Rams at LA Chargers |
| Monday, January 2 | 5:30 PM PST | Week 17 | Buffalo at Cincinnati |
| Saturday, January 7 | TBA PST | Week 18 | Tampa Bay at Atlanta |
| Saturday, January 7 | TBA PST | Week 18 | New England at Buffalo |
| Saturday, January 7 | TBA PST | Week 18 | Minnesota at Chicago |
| Saturday, January 7 | TBA PST | Week 18 | Baltimore at Cincinnati |
| Saturday, January 7 | TBA PST | Week 18 | Detroit at Green Bay |
| Saturday, January 7 | TBA PST | Week 18 | Houston at Indianapolis |
| Saturday, January 7 | TBA PST | Week 18 | Tennessee at Jacksonville |
| Saturday, January 7 | TBA PST | Week 18 | NY Jets at Miami |
| Saturday, January 7 | TBA PST | Week 18 | Carolina at New Orleans |
| Saturday, January 7 | TBA PST | Week 18 | NY Giants at Philadelphia |
| Saturday, January 7 | TBA PST | Week 18 | Dallas at Washington |
| Saturday, January 7 | TBA PST | Week 18 | LA Chargers at Denver |
| Saturday, January 7 | TBA PST | Week 18 | Kansas City at Las Vegas |
| Saturday, January 7 | TBA PST | Week 18 | Arizona at San Francisco |
| Saturday, January 7 | TBA PST | Week 18 | LA Rams at Seattle |
| Saturday, January 7 | TBA PST | Week 18 | Cleveland at Pittsburgh |
Week 5:
Thursday, October 6 at 5:15 PM PST: Indianapolis at Denver
Sunday, October 9 at 6:30 AM PST: NY Giants at Green Bay
Sunday, October 9 at 10:00 AM PST: Pittsburgh at Buffalo
Sunday, October 9 at 10:00 AM PST: LA Chargers at Cleveland
Sunday, October 9 at 10:00 AM PST: Houston at Jacksonville
Sunday, October 9 at 10:00 AM PST: Chicago at Minnesota
Sunday, October 9 at 10:00 AM PST: Detroit at New England
Sunday, October 9 at 10:00 AM PST: Seattle at New Orleans
Sunday, October 9 at 10:00 AM PST: Miami at NY Jets
Sunday, October 9 at 10:00 AM PST: Atlanta at Tampa Bay
Sunday, October 9 at 10:00 AM PST: Tennessee at Washington
Sunday, October 9 at 1:05 PM PST: San Francisco at Carolina
Sunday, October 9 at 1:25 PM PST: Philadelphia at Arizona
Sunday, October 9 at 1:25 PM PST: Dallas at LA Rams
Sunday, October 9 at 5:20 PM PST: Cincinnati at Baltimore
Monday, October 10 at 5:15 PM PST: Las Vegas at Kansas City
Week 6:
Thursday, October 13 at 5:15 PM PST: Washington at Chicago
Sunday, October 16 at 10:00 AM PST: San Francisco at Atlanta
Sunday, October 16 at 10:00 AM PST: New England at Cleveland
Sunday, October 16 at 10:00 AM PST: NY Jets at Green Bay
Sunday, October 16 at 10:00 AM PST: Jacksonville at Indianapolis
Sunday, October 16 at 10:00 AM PST: Minnesota at Miami
Sunday, October 16 at 10:00 AM PST: Cincinnati at New Orleans
Sunday, October 16 at 10:00 AM PST: Baltimore at NY Giants
Sunday, October 16 at 10:00 AM PST: Tampa Bay at Pittsburgh
Sunday, October 16 at 1:05 PM PST: Carolina at LA Rams
Sunday, October 16 at 1:05 PM PST: Arizona at Seattle
Sunday, October 16 at 1:25 PM PST: Buffalo at Kansas City
Sunday, October 16 at 5:20 PM PST: Dallas at Philadelphia
Monday, October 17 at 5:15 PM PST: Denver at LA Chargers
Week 7:
Thursday, October 20 at 5:15 PM PST: New Orleans at Arizona
Sunday, October 23 at 10:00 AM PST: Cleveland at Baltimore
Sunday, October 23 at 10:00 AM PST: Tampa Bay at Carolina
Sunday, October 23 at 10:00 AM PST: Atlanta at Cincinnati
Sunday, October 23 at 10:00 AM PST: Detroit at Dallas
Sunday, October 23 at 10:00 AM PST: NY Giants at Jacksonville
Sunday, October 23 at 10:00 AM PST: Indianapolis at Tennessee
Sunday, October 23 at 10:00 AM PST: Green Bay at Washington
Sunday, October 23 at 1:05 PM PST: NY Jets at Denver
Sunday, October 23 at 1:05 PM PST: Houston at Las Vegas
Sunday, October 23 at 1:25 PM PST: Seattle at LA Chargers
Sunday, October 23 at 1:25 PM PST: Kansas City at San Francisco
Sunday, October 23 at 5:20 PM PST: Pittsburgh at Miami
Monday, October 24 at 5:15 PM PST: Chicago at New England
Week 8:
Thursday, October 27 at 5:15 PM PST: Baltimore at Tampa Bay
Sunday, October 30 at 6:30 AM PST: Denver at Jacksonville
Sunday, October 30 at 10:00 AM PST: Carolina at Atlanta
Sunday, October 30 at 10:00 AM PST: Chicago at Dallas
Sunday, October 30 at 10:00 AM PST: Miami at Detroit
Sunday, October 30 at 10:00 AM PST: Arizona at Minnesota
Sunday, October 30 at 10:00 AM PST: Las Vegas at New Orleans
Sunday, October 30 at 10:00 AM PST: New England at NY Jets
Sunday, October 30 at 10:00 AM PST: Pittsburgh at Philadelphia
Sunday, October 30 at 1:05 PM PST: Tennessee at Houston
Sunday, October 30 at 1:25 PM PST: Washington at Indianapolis
Sunday, October 30 at 1:25 PM PST: San Francisco at LA Rams
Sunday, October 30 at 1:25 PM PST: NY Giants at Seattle
Sunday, October 30 at 5:20 PM PST: Green Bay at Buffalo
Monday, October 31 at 5:15 PM PST: Cincinnati at Cleveland
Week 9:
Thursday, November 3 at 5:15 PM PST: Philadelphia at Houston
Sunday, November 6 at 10:00 AM PST: LA Chargers at Atlanta
Sunday, November 6 at 10:00 AM PST: Miami at Chicago
Sunday, November 6 at 10:00 AM PST: Carolina at Cincinnati
Sunday, November 6 at 10:00 AM PST: Green Bay at Detroit
Sunday, November 6 at 10:00 AM PST: Las Vegas at Jacksonville
Sunday, November 6 at 10:00 AM PST: Indianapolis at New England
Sunday, November 6 at 10:00 AM PST: Buffalo at NY Jets
Sunday, November 6 at 10:00 AM PST: Minnesota at Washington
Sunday, November 6 at 1:05 PM PST: Seattle at Arizona
Sunday, November 6 at 1:25 PM PST: LA Rams at Tampa Bay
Sunday, November 6 at 5:20 PM PST: Tennessee at Kansas City
Monday, November 7 at 5:15 PM PST: Baltimore at New Orleans
Week 10:
Thursday, November 10 at 5:15 PM PST: Atlanta at Carolina
Sunday, November 13 at 6:30 AM PST: Seattle at Tampa Bay
Sunday, November 13 at 10:00 AM PST: Minnesota at Buffalo
Sunday, November 13 at 10:00 AM PST: Detroit at Chicago
Sunday, November 13 at 10:00 AM PST: Jacksonville at Kansas City
Sunday, November 13 at 10:00 AM PST: Cleveland at Miami
Sunday, November 13 at 10:00 AM PST: Houston at NY Giants
Sunday, November 13 at 10:00 AM PST: Denver at Tennessee
Sunday, November 13 at 10:00 AM PST: New Orleans at Pittsburgh
Sunday, November 13 at 1:05 PM PST: Indianapolis at Las Vegas
Sunday, November 13 at 1:25 PM PST: Dallas at Green Bay
Sunday, November 13 at 1:25 PM PST: Arizona at LA Rams
Sunday, November 13 at 5:20 PM PST: LA Chargers at San Francisco
Monday, November 14 at 5:15 PM PST: Washington at Philadelphia
Week 11:
Thursday, November 17 at 5:15 PM PST: Tennessee at Green Bay
Sunday, November 20 at 10:00 AM PST: Chicago at Atlanta
Sunday, November 20 at 10:00 AM PST: Carolina at Baltimore
Sunday, November 20 at 10:00 AM PST: Cleveland at Buffalo
Sunday, November 20 at 10:00 AM PST: Washington at Houston
Sunday, November 20 at 10:00 AM PST: Philadelphia at Indianapolis
Sunday, November 20 at 10:00 AM PST: NY Jets at New England
Sunday, November 20 at 10:00 AM PST: LA Rams at New Orleans
Sunday, November 20 at 10:00 AM PST: Detroit at NY Giants
Sunday, November 20 at 1:05 PM PST: Las Vegas at Denver
Sunday, November 20 at 1:25 PM PST: Kansas City at LA Chargers
Sunday, November 20 at 1:25 PM PST: Dallas at Minnesota
Sunday, November 20 at 5:20 PM PST: Cincinnati at Pittsburgh
Monday, November 21 at 5:15 PM PST: San Francisco at Arizona
Week 12:
Thursday, November 24 at 9:30 AM PST: Buffalo at Detroit
Thursday, November 24 at 1:30 PM PST: NY Giants at Dallas
Thursday, November 24 at 5:20 PM PST: New England at Minnesota
Sunday, November 27 at 10:00 AM PST: Denver at Carolina
Sunday, November 27 at 10:00 AM PST: Tampa Bay at Cleveland
Sunday, November 27 at 10:00 AM PST: Baltimore at Jacksonville
Sunday, November 27 at 10:00 AM PST: Houston at Miami
Sunday, November 27 at 10:00 AM PST: Chicago at NY Jets
Sunday, November 27 at 10:00 AM PST: Cincinnati at Tennessee
Sunday, November 27 at 10:00 AM PST: Atlanta at Washington
Sunday, November 27 at 1:05 PM PST: LA Chargers at Arizona
Sunday, November 27 at 1:05 PM PST: Las Vegas at Seattle
Sunday, November 27 at 1:25 PM PST: LA Rams at Kansas City
Sunday, November 27 at 1:25 PM PST: New Orleans at San Francisco
Sunday, November 27 at 5:20 PM PST: Green Bay at Philadelphia
Monday, November 28 at 5:15 PM PST: Pittsburgh at Indianapolis
Week 13:
Thursday, December 1 at 5:15 PM PST: Buffalo at New England
Sunday, December 4 at 10:00 AM PST: Pittsburgh at Atlanta
Sunday, December 4 at 10:00 AM PST: Denver at Baltimore
Sunday, December 4 at 10:00 AM PST: Green Bay at Chicago
Sunday, December 4 at 10:00 AM PST: Jacksonville at Detroit
Sunday, December 4 at 10:00 AM PST: Cleveland at Houston
Sunday, December 4 at 10:00 AM PST: NY Jets at Minnesota
Sunday, December 4 at 10:00 AM PST: Washington at NY Giants
Sunday, December 4 at 10:00 AM PST: Tennessee at Philadelphia
Sunday, December 4 at 1:05 PM PST: Seattle at LA Rams
Sunday, December 4 at 1:05 PM PST: Miami at San Francisco
Sunday, December 4 at 1:25 PM PST: Kansas City at Cincinnati
Sunday, December 4 at 1:25 PM PST: LA Chargers at Las Vegas
Sunday, December 4 at 5:20 PM PST: Indianapolis at Dallas
Monday, December 5 at 5:15 PM PST: New Orleans at Tampa Bay
Week 14:
Thursday, December 8 at 5:15 PM PST: Las Vegas at LA Rams
Sunday, December 11 at 10:00 AM PST: NY Jets at Buffalo
Sunday, December 11 at 10:00 AM PST: Cleveland at Cincinnati
Sunday, December 11 at 10:00 AM PST: Houston at Dallas
Sunday, December 11 at 10:00 AM PST: Minnesota at Detroit
Sunday, December 11 at 10:00 AM PST: Philadelphia at NY Giants
Sunday, December 11 at 10:00 AM PST: Jacksonville at Tennessee
Sunday, December 11 at 10:00 AM PST: Baltimore at Pittsburgh
Sunday, December 11 at 1:05 PM PST: Miami at LA Chargers
Sunday, December 11 at 1:25 PM PST: Tampa Bay at San Francisco
Sunday, December 11 at 1:25 PM PST: Carolina at Seattle
Sunday, December 11 at 5:20 PM PST: Kansas City at Denver
Monday, December 12 at 5:15 PM PST: New England at Arizona
Week 15:
Thursday, December 15 at 5:15 PM PST: San Francisco at Seattle
Friday, December 16 at 9:00 PM PST: Miami at Buffalo
Friday, December 16 at 9:00 PM PST: Baltimore at Cleveland
Friday, December 16 at 9:00 PM PST: Indianapolis at Minnesota
Friday, December 16 at 9:00 PM PST: Atlanta at New Orleans
Friday, December 16 at 9:00 PM PST: NY Giants at Washington
Sunday, December 18 at 10:00 AM PST: Pittsburgh at Carolina
Sunday, December 18 at 10:00 AM PST: Philadelphia at Chicago
Sunday, December 18 at 10:00 AM PST: Kansas City at Houston
Sunday, December 18 at 10:00 AM PST: Dallas at Jacksonville
Sunday, December 18 at 10:00 AM PST: Detroit at NY Jets
Sunday, December 18 at 1:05 PM PST: Arizona at Denver
Sunday, December 18 at 1:25 PM PST: Tennessee at LA Chargers
Sunday, December 18 at 1:25 PM PST: Cincinnati at Tampa Bay
Sunday, December 18 at 5:20 PM PST: New England at Las Vegas
Monday, December 19 at 5:15 PM PST: LA Rams at Green Bay
Week 16:
Thursday, December 22 at 5:15 PM PST: Jacksonville at NY Jets
Saturday, December 24 at 10:00 AM PST: Atlanta at Baltimore
Saturday, December 24 at 10:00 AM PST: Detroit at Carolina
Saturday, December 24 at 10:00 AM PST: Buffalo at Chicago
Saturday, December 24 at 10:00 AM PST: New Orleans at Cleveland
Saturday, December 24 at 10:00 AM PST: Seattle at Kansas City
Saturday, December 24 at 10:00 AM PST: NY Giants at Minnesota
Saturday, December 24 at 10:00 AM PST: Cincinnati at New England
Saturday, December 24 at 10:00 AM PST: Houston at Tennessee
Saturday, December 24 at 1:05 PM PST: Washington at San Francisco
Saturday, December 24 at 1:25 PM PST: Philadelphia at Dallas
Saturday, December 24 at 5:15 PM PST: Las Vegas at Pittsburgh
Sunday, December 25 at 10:00 AM PST: Green Bay at Miami
Sunday, December 25 at 1:30 PM PST: Denver at LA Rams
Sunday, December 25 at 5:20 PM PST: Tampa Bay at Arizona
Monday, December 26 at 5:15 PM PST: LA Chargers at Indianapolis
Week 17:
Sunday, January 1 at 5:15 PM PST: Dallas at Tennessee
Sunday, January 1 at 10:00 AM PST: Arizona at Atlanta
Sunday, January 1 at 10:00 AM PST: Pittsburgh at Baltimore
Sunday, January 1 at 10:00 AM PST: Chicago at Detroit
Sunday, January 1 at 10:00 AM PST: Jacksonville at Houston
Sunday, January 1 at 10:00 AM PST: Denver at Kansas City
Sunday, January 1 at 10:00 AM PST: Miami at New England
Sunday, January 1 at 10:00 AM PST: Indianapolis at NY Giants
Sunday, January 1 at 10:00 AM PST: New Orleans at Philadelphia
Sunday, January 1 at 10:00 AM PST: Carolina at Tampa Bay
Sunday, January 1 at 10:00 AM PST: Cleveland at Washington
Sunday, January 1 at 1:05 PM PST: San Francisco at Las Vegas
Sunday, January 1 at 1:05 PM PST: NY Jets at Seattle
Sunday, January 1 at 1:25 PM PST: Minnesota at Green Bay
Sunday, January 1 at 5:20 PM PST: LA Rams at LA Chargers
Monday, January 2 at 5:30 PM PST: Buffalo at Cincinnati
Week 18:
Sunday, January 8 PST: Tampa Bay at Atlanta
Sunday, January 8 PST: New England at Buffalo
Sunday, January 8 PST: Minnesota at Chicago
Sunday, January 8 PST: Baltimore at Cincinnati
Sunday, January 8 PST: Detroit at Green Bay
Sunday, January 8 PST: Houston at Indianapolis
Sunday, January 8 PST: Tennessee at Jacksonville
Sunday, January 8 PST: NY Jets at Miami
Sunday, January 8 PST: Carolina at New Orleans
Sunday, January 8 PST: NY Giants at Philadelphia
Sunday, January 8 PST: Dallas at Washington
Sunday, January 8 PST: LA Chargers at Denver
Sunday, January 8 PST: Kansas City at Las Vegas
Sunday, January 8 PST: Arizona at San Francisco
Sunday, January 8 PST: LA Rams at Seattle
Sunday, January 8 PST: Cleveland at Pittsburgh
Follow @SBTSportBetting