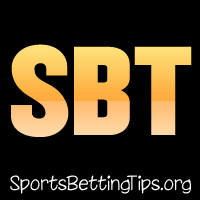 October is one of the very best months on the entire calendar and this is one of the most jam packed sports calendars of the year.
The big event is the 2019 MLB World Series playoffs. The action kicks off right on the first of October and we should see a champion crowned before the end of the year.
We also have the NFL and NCAA College Football seasons really start to get going. There are some great NFL match-ups as well as some big time conference games in college football.
October is also the month that the 2019-20 NHL and NBA seasons kick off. The St. Louis Blues and Toronto Raptors will both raise their first ever championship banners before beginning the 2020 campaign.
There is just so much this month on top of all that as we also have some big pro wrestling events, PGA, LPGA, NASCAR, UFC, and more.
The complete sports calendar for October 2019 is below:
Baseball:
October is all about the MLB Playoffs. The Wild Card games start right on October 1st and the baseball will be coming your way just about every day until the World Series is decided.
Playoff schedule:
October 1: NL Wild Card Game
October 2: AL Wild Card Game
October 3: NLDS begins
October 4: ALDS begins
October 11: NLCS begins
October 12: ALCS begins
October 22: World Series begins
Basketball:
Basketball finally returns in October as the NBA season kicks off on October 22nd. Some key games to start the month:
October 22: New Orleans Pelicans at Toronto Raptors
October 22: Los Angeles Lakers at Los Angeles Clippers
October 23: Boston Celtics at Philadelphia 76ers
October 24: Milwaukee Bucks at Houston Rockets
October 25: Toronto Raptors at Boston Cetlics
October 28: Golden State Warriors at New Orleans Pelicans
October 30: Milwaukee Bucks at Boston Celtics
Boxing:
October 5: Ivana Habzin vs. Claressa Shields
October 5: Gennady Golovkin vs. Sergiy Derevyanchenko
October 11: Paddy Barnes vs. Jay Harris
October 12: Josh Warrington vs. Sofiane Takoucht
Darts:
October 6-12: 2019 World Grand Prix in Dublin
October 19-20: Champions League of Darts in Leicester
October 24-27: European Championship in Gottingen
October 25-27: 2019 World Masters in Bridlington
Football:
The NFL season is in full swing in October and we have some great games. This month.
A sampling of some of the best games this month:
October 6: Chicago Bears vs. Oakland Raiders (in London)
October 13: Houston Texans at Kansas City Chiefs
October 20: Baltimore Ravens at Seattle Seahawks
October 27: Green Bay Packers at Kansas City Chiefs
We also have college football action as conference games are taking place in October. There are a ton of games between ranked opponents this month including:
October 5: Auburn at Florida
October 5: Washington at Stanford
October 12: Oklahoma vs. Texas (at the Cotton Bowl)
October 12: Alabama at Texas A&M
October 12: Florida at LSU
October 19: Oregon at Washington
October 26: Notre Dame at Michigan
October 26: Auburn at LSU
October 26: Notre Dame at Michigan
Golf:
PGA:
October 3-6: Shriners Hospital for Childrens Open
October 10-13: Houston Open
October 17-20: The CJ Cup at Nine Bridges
October 24-27: The ZOZO Championship
October 31-November 3: WGC-HSBC Championship
European Tour:
October 3-6: Open de Espana
October 10-13: Italian Open
October 17-20: Amundi Open de France
October 24-27: Portugal Masters
Champions Tour:
October 11-13: SAS Championship
October 18-20: Dominion Energy Charity Classic
LPGA:
October 3-6: Volunteers of America Classic
October 17-20: Buick LPGA Shanghai
October 24-27: BMW Ladies Championship
October 31-November 3: LPGA Taiwan Championship
Hockey:
October is such a packed month as the NHL also gets underway this month. Some of the key games this month are:
October 2: Washington Capitals at St. Louis Blues
October 3: Minnesota Wild at Nashville Predators
October 4: Chicago Blackhawks vs. Philadelphia Flyers (in Prague, Czech Republic)
October 8: San Jose Sharks at Nashville Predators
October 9: Los Angeles Kings at Vancouver Canucks
October 15: Tampa Bay Lightning at Montreal Canadiens
October 16: Colorado Avalanche at Pittsburgh Penguins
October 26: Calgary Flames vs. Winnipeg Jets (Tim Hortons NHL Heritage Classic)
October 26: St. Louis Blues at Boston Bruins
Horse Racing:
October 6: Prix de l'Arc de Triomphe
October 19: British Champions Day
Mixed Martial Arts:
October 4: Bellator 229 – Koreshkov vs. Larkin
October 5: UFC 243 – Whittaker vs. Adesnya
October 12: UFC Fight Night – Jedrzejczyk vs. Waterson
October 18: UFC on ESPN 6
Motor Sports:
Formula 1:
October 13: Japanese Grand Prix
October 27: Mexican Grand Prix
Motorsport:
October 3-6: Rally GB
NASCAR:
October 6: Monster Energy NASCAR Cup Series Race at Dover
October 13: 1000Bulbs.com 500
October 20: Hollywood Casino 400
October 27: First Data 500
Motorcycle racing:
October 6: Thailand motorcycle Grand Prix
October 20: Japanese motorcycle Grand Prix
October 27: Australian motorcycle Grand Prix
Rugby:
Rugby World Cup:
October 4: South Africa vs. Italy
October 5: Australia vs. Uruguay
October 5: England vs. Argentina
October 5: Japan vs. Samoa
October 6: New Zealand vs. Namibia
October 6: France vs Tonga
October 8: South Africa vs. Canada
October 9: Argentina vs. USA
October 9: Scotland vs. Russia
October 9: Wales vs. Fiji
October 11: Australia vs. Georgia
October 12: New Zealand vs. Italy
October 12: England vs. France
October 12: Ireland vs. Samoa
October 13: Namibia vs. Canada
October 13: USA vs. Tonga
October 13: Wales vs. Uruguay
October 13: Japan vs. Scotland
October 19: WINNER POOL C V RUNNER UP POOL D
October 19: WINNER POOL B V RUNNER UP POOL A
October 20: WINNER POOL D V RUNNER UP POOL C
October 20: WINNER POOL A V RUNNER UP POOL B
October 26: WINNER QUARTER-FINAL 1 V WINNER QUARTER-FINAL 2
October 27: WINNER QUARTER-FINAL 3 V WINNER QUARTER-FINAL 4
November 1: LOSER SEMI-FINAL 1 V LOSER SEMI-FINAL 2
November 2: WINNER SEMI-FINAL 1 V WINNER SEMI-FINAL 2
Soccer:
Euro 2020 Qualifiers:
October 10: Netherlands v Northern Ireland, Belarus v Estonia
October 10: Croatia v Hungary, Slovakia v Wales
October 10: Latvia v Poland, Austria v Israel, North Macedonia v Slovenia
October 10: Kazakhstan v Cyprus, Belgium v San Marino, Russia v Scotland
October 11: Czech Republic v England, Montenegro v Bulgaria
October 11: Portugal v Luxembourg, Ukraine v Lithuania
October 11: Iceland v France, Turkey v Albania, Andorra v Moldova
October 12: Georgia v Republic of Ireland, Denmark v Switzerland
October 12: Faroe Islands v Romania, Norway v Spain, Malta v Sweden
October 12: Bosnia and Herzegovina v Finland, Italy v Greece, Liechtenstein v Armenia
October 13: Belarus v Netherlands, Estonia v Germany
October 13: Hungary v Azerbaijan, Wales v Croatia
October 13: Poland v North Macedonia, Slovenia v Austria
October 13: Kazakhstan v Belgium, Cyprus v Russia, Scotland v San Marino
October 14: Bulgaria v England, Kosovo v Montenegro
October 14: Ukraine v Portugal, Lithuania v Serbia
October 14: France v Turkey, Iceland v Andorra, Moldova v Albania
October 15: Switzerland v Republic of Ireland, Gibraltar v Georgia
October 15: Sweden v Spain, Romania v Norway, Faroe Islands v Malta
October 15: Israel v Latvia
October 15: Liechtenstein v Italy, Greece v Bosnia and Herzegovina, Finland v Armenia
Tennis:
October 7: ATP Shanghai Masters
October 7: WTA Hong Kong Open
October 7: WTA Tianjin Open
October 7: WTA Linz Open
October 14: ATP Kremlin Cup
October 14: WTA Kremlin Cup
October 14: WTA Luxembourg Open
October 21: ATP Vienna Open
October 21: WTA Elite Trophy
October 28: WTA Finals
October 28: ATP Paris Masters
Wrestling:
October 2: AEW on TNT debut episode
October 6: WWE Hell in a Cell
October 14: NJPW King of Pro Wrestling
October 20: Impact Bound for Glory
October 31: WWE Crown Jewel