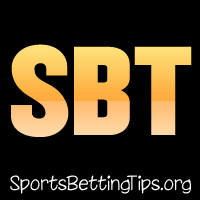 Welcome to the Sporting Events Calendar for September, 2016.
This sporting events calendar will cover all of the sports events across all the major sports which take place in September 2016.
As always if there's somtehing we're missing be sure to leave a comment below or if there is something you'd like us to cover then same deal – leave the details below in the comments thanks. September 2016 highlights include the Ryder Cup and the NFL returning.
Boxing:
Here's the boxing schedule in September:
September 9th: Martinez vs Quartey
September 10th: Lawrence vs Ruiz Jr
September 10th: Brook vs Golovkin
September 10th: Cuadras vs Gonzalez
September 17th: Alvarez vs Smith
September 17th: Glowacki vs Usyk
September 24th: Linares vs Crolla
September 24th: Huck vs McKenzie
Darts:
The Champions League of Darts takes place over the 24th and 25th in Cardiff.
Football:
The NFL season begins on September 8th, 2016.
Golf:
Here's the September golf schedule for the PGA, European Tour, LPGA and Champions Tour:
September 1st: Omega European Masters (European Tour), LPGA Classic (LPGA)
September 2nd: Deutsche bank Championship (PGA), Shaw Charity Classic (Champions Tour)
September 8th: BMW Championship (PGA), KLM Open (European Tour)
September 15th: Italian Open (European Tour), The Evian Championship (LPGA)
September 16th: First Tee Open at Pebble Beach (Champions Tour)
September 22nd: TOUR Championship (PGA), Porsche European Open (European Tour)
September 23rd: Pacific Links Championship (European Tour)
September 29th: The Evian Championship (LPGA)
September 30th: Ryder Cup(goes until October 2nd)
Mixed Martial Arts:
September 2nd: WSOF 33
September 3rd: UFC Fight Night: Arlovski vs Barnett
September 10th: UFC 203: Miocic vs Overeem
September 17th: UFC Fight Night: Hidalgo
Motor Sports:
There are 2 Nascar races in September. The Bojangles' Southern 500 which takes place at the Darlington Raceway on September 4th, and the Federated Auto Parts 400 which is held at the Richmond Internatonal Raceway on September 10th, 2016.
For Formula 1 fans, there's the Italian Grand Prix on September 4th and the Singapore Grand Prix on the 18th of September. The practise for the Malaysia Grand Prix begins on September 30th although that race doesn't actually take place until October 2nd.
Soccer:
Qualifying for the 2018 World Cup begins on the 4th-5th of September. The group stage of the UEFA Champions League is the 13-14th of September.
Tennis:
The US Open in Tennis will be taking place from September 1st until September 12th, 2016.
Wrestling:
The WWE has the Smackdown PPV Backlash on the Network on September 11th, 2016. On September 25th, 2016 it's Clash of Champions which is the WWE RAW event.