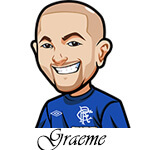 Follow @SBTSportBetting


[Get Exclusive Tips on our Patreon, Ad-Free
]
If you live in a place that goes by AEST or Australian Eastern Standard Time – well first of all I feel sorry for you as it's going to be a right bastard watching the World Cup.
However this is the place to come if you're looking for a World Cup schedule in AEST Format. I've got a list of all the World Cup fixtures from the very first group game to the World Cup Final and everything in between.
It's all presented in a table and is searchable but if you're looking for a printable World Cup schedule in AEST format or a downloadable one, I offer the option to do that too!
Finally if you want an easy group by group breakdown after the table there is a list of all of those as well.
Here it is:
And here is the group by group breakdown in AEST:
World Cup 2018 Schedule by Group:
Group A Fixtures (AEST)
Friday, June 15 at 1AM AEST: Russia vs Saudi Arabia
Friday, June 15 at 10PM AEST: Egypt vs Uruguay
Wednesday, June 20 at 4AM AEST: Russia vs Egypt
Thursday, June 21 at 1AM AEST: Uruguay vs Saudi Arabia
Tuesday, June 26 at 12AM AEST: Uruguay vs Russia, Saudi Arabia vs Egypt
Group B Fixtures (AEST)
Saturday, June 16 at 1AM AEST: Morocco vs Iran
Saturday, June 16 at 4AM AEST: Portugal vs Spain
Wednesday, June 20 at 10PM AEST: Portugal vs Morocco
Thursday, June 21 at 4AM AEST: Iran vs Spain
Tuesday, June 26 at 4AM AEST: Spain vs Morocco, Portugal vs Iran
Group C Fixtures (AEST)
Saturday, June 16 at 8PM AEST: France vs Australia
Sunday, June 17 at 2AM AEST: Peru vs Denmark
Thursday, June 21 at 10PM AEST: Denmark vs Australia
Friday, June 22 at 1AM AEST: France vs Peru
Wednesday, June 27 at 12AM AEST: France vs Denmark, Australia vs Peru
Group D Fixtures (AEST)
Saturday, June 16 at 11PM AEST: Argentina vs Iceland
Sunday, June 17 at 5AM AEST: Croatia vs Nigeria
Friday, June 22 at 4AM AEST: Argentina vs Croatia
Saturday, June 23 at 1AM AEST: Nigeria vs Iceland
Wednesday, June 27 at 4AM AEST: Argentina vs Nigeria, Croatia vs Iceland
Group E Fixtures (AEST)
Sunday, June 17 at 10PM AEST: Costa Rica vs Serbia
Monday, June 18 at 4AM AEST: Brazil vs Switzerland
Friday, June 22 at 10PM AEST: Brazil vs Costa Rica
Saturday, June 23 at 4AM AEST: Switzerland vs Serbia
Thursday, June 28 at 4AM AEST: Brazil vs Serbia, Switzerland vs Costa Rica
Group F Fixtures (AEST)
Monday, June 18 at 1AM AEST: Germany vs Mexico
Monday, June 18 at 10PM AEST: Sweden vs South Korea
Sunday, June 24 at 12AM AEST: Mexico vs South Korea
Sunday, June 24 at 4AM AEST: Germany vs Sweden
Thursday, June 28 at 12AM AEST: Germany vs South Korea, Sweden vs Mexico
Group G Fixtures (AEST)
Tuesday, June 19 at 1AM AEST: Belgium vs Panama
Tuesday, June 19 at 4AM AEST: England vs Tunisia
Saturday, June 23 at 10PM AEST: Belgium vs Tunisia
Sunday, June 24 at 10PM AEST: England vs Panama
Friday, June 29 at 4AM AEST: England vs Belgium, Panama vs Tunisia
Group H Fixtures (AEST)
Tuesday, June 19 at 10PM AEST: Colombia vs Japan
Wednesday, June 20 at 1AM AEST: Poland vs Senegal
Monday, June 25 at 1AM AEST: Japan vs Senegal
Monday, June 25 at 4AM AEST: Poland vs Colombia
Friday, June 29 at 12AM AEST: Poland vs Japan, Colombia vs Senegal
Follow @SBTSportBetting