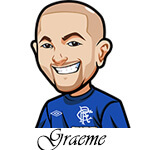 Follow @SBTSportBetting


[Get Exclusive Tips on our Patreon, Ad-Free
]
Welcome the betting challenge Comeback Kings #2, taking place on September 5th, 2014.
What we are going to do with this betting challenge is very simple and is based on the France National division in Soccer.
If a team goes down 1-0 before half-time, we will bet that they will comeback and win the game.
There's no real math behind this challenge(yet) – the thing is with challenges like this you need to do them a few times to see where the true worth is. For example – in the long-run, we might realize that a home team at 6/5 odds who goes down 1-0 are profitable to bet on. But then it might depend when the goal is scored etc.
Right now we just want to have some fun betting on a Friday afternoon.
So here is the games and the current odds – the odds listed factor in the draw and it goes home team, draw, away team:
Amiens vs Chambly Thelle FC (3/4, 12/5, 4/1)
Boulogne vs Avranches (6/5, 21/10, 5/2)
Bourg-Peronnas vs CA Bastia (21/10, 21/10, 7/5)
Colomiers vs Istres (6/4, 2/1, 2/1)
Epinal vs Dunkerque (2/1, 11/5, 11/8)
Lucon Vendee vs Frejus (8/5, 21/10, 9/5)
Marseille Consolat vs Poire Sur Vie (11/8, 21/10, 21/10)
Paris FC vs Red Star FC 93 (6/5, 11/5, 12/5)
So we've got 8 games in the France National and a lot of close odds. As I said it's very simple – a team scores, we bet the other team to win. So is Paris FC go up 1-0, we bet Red Star FC 93 to win the match at the new odds based on the live in-play betting.
A second goal in the match means no more bets. When it's half-time, no more bets. Depending on the odds of the bet, we may cash out and will write that here if so.
We will be betting $10 every time. Bring the games on! All times listed below are in UK time which is GMT+1:
7pm: Kickoff! Paris FC vs Red Star FC 93 kicks off at 7:30pm.
7:02pm: Well this is annoying. It looks like some games are missing. Epinal vs Dunkerque and Bourg-Peronnas vs CA Bastia are not available for live betting. Oh well we'll do all the other games.
7:11pm: Where's the goals at? Come on just give us one goal please. Not a lot of shots yet – Boulogne vs Avranches looks more likely for a goal with 4 shots though.
7:20pm: Just noticed Dunkerque are up 2-0 on Epinal. Probably a good thing that game isn't included in the live betting!
7:24pm: We have a goal!!!! Frejus went up 1-0 on Lucon Vendee. Lucon Vendee were 8/5 to win the match, and their odds have now jumped to 11/2. We are on that – $10 to return $65, or $55 profit. Need [highlight color=yellow]Lucon Vendee to win[/highlight].
7:31pm: We have another goal! Finally. Colomiers are 1-0 up on Istres. The 2/1 Istres move to 9/2 odds, and we get on that. $10 to return $55. We have now bet [highlight color=yellow]Istres to win[/highlight].
7:33pm: Paris FC vs Red Star FC 93 has kicked off, and is available for live betting.
7:37pm: Yasss we have a [highlight color=yellow]goal[/highlight]. Istres just scored against Colomiers to make it 1-1. They go to 7/5. We could actually cash out on them for $9.20 profit at the moment if we wanted to. We won't though.
7:48pm: Half-times are in, other than Paris FC vs Red Star FC which is still in play. We have Istres to win and they're drawing 1-1, and Lucon Vendee to win and they're still 1-0 down. Not too bad.
8:05pm: All games are back. I'll update with any scores and odds changes just for the hell of it.
8:15pm: With 57 minutes gone, Chambly Thelle FC scored to go 1-0 up on Amiens. We aren't betting them, but Amiens have went to 11/2 odds. Should note Amiens were 3/4 odds before the match so it's actually quite tempting. According to Bet365 they've had 36 dangerous attacks to 17.
8:19pm: Paris FC 0-0 Red Star FC 93 at half time. No bets there.
8:37pm: Poire Sur Vie went up 1-0 on Marseille Consolat. With 9 minutes left, Marseille Consolat are a whopping 125/1. We will not be betting.
8:39pm: Ugh. Amiens had driffted to 10/1 and they have now scored against Chambly Thelle FC to make it 1-1. We'll be kicking ourselves if that comes in. Istres still 1-1, Lucon Vendee still at 1-0 down, and 125/1 odds.
8:40pm: Poir Sur Vie go up 2-0. 250/1 odds for Marseille Consolat now.
8:43pm: Oh bloody hell, penalty for Amiens. And they scored.
8:50pm: Well, we went 0-2 unfortunately. That was fun though. One thing to think about is when Colomiers scored. If we cashed them out at $9.20 we could have been essentially freerolling the other game. I think that's one where you have to really sit down and analyze the stats though.
Hope you enjoyed reading either way. Fun way to spend the afternoon.
Follow @SBTSportBetting