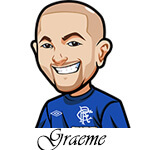 Follow @SBTSportBetting


[Get Exclusive Tips on our Patreon, Ad-Free
]
Today is Saturday, October 4th 2014 and it's one of many double header UFCs.
We have UFC Fight Night 53 with Nelson vs Story, and UFC Fight Night 54 with MacDonald vs Saffiediene.
Now we're all big MMA fans here -s ome of us got in a few years ago, but most of us have been fans since UFC 1 back in the days where we'd trade tapes just to get to see the UFC shows.
Unfortunately these days with so much fighters it's hard to keep track of who is who – especially on the undercards. One day we wanted to bet on UFC all day long and were debating how to bet – we didn't want to do studying as we were having a few beers so we decided to go for Twitter followers.
That's right – we're going to exclusively bet on UFC Fight Night 53 and UFC Fight Night 54 based on Twitter followers. Forget their BJJ level, forget how they did in wrestling – it's how many people follow them on Twitter.
We have mixed theories on this. One is just "MOST = BETTER" so we go with that. Another is that someone with low Twitter followers means no-one knows anything about them and they just might surprise you, or that the more Twitter followers means they alter the betting odds as they have more fans betting on them blindly.
For UFC Fight Night 53 we're going to bet the MOST Twitter followers, then UFC Fight Night 54 bet the LEAST.
So let's start with the UFC Tae Kwon Twitter #1 challenge, as we do UFC Fight Night 53 and 54. We bet just 1 unit on each fighter.
1 unit = $100.
All bets are being placed at https://www.Bovada.lv.
UFC Fight Night 53 Prelims Betting:
Zubaira Tukhugov vs Ernest Chavez: Tukhogov(-260) has 61 followers. Chavez(+240) has 691 followers. Bet Chavez. Loss.
Mairbek Taisumov vs Marcin Bandel: Taisumov(-135) has 443 followers. Bandel(+150) has 404 followers. Bet Taisumov. Win.
Krzystof Jotko vs Tor Troeng: Jotko(-135) has 985 followers. Troeng(+125) has 6,431 followers. Bet Troeng. Loss.
Cathal Pendred vs Gasan Umalatov: Pendred(-145) has 24,600 followers. Gasan Umalatov(+135) has 356 followers. Bet Pendred. Win.
Charles Rosa vs Dennis Siver: Rosa(+230) has 1,078 followers. Siver(-250) has 10,200 followers. Bet Siver. Win.
Alexander Yakolev vs Nicholas Musoke: Yakolev(+180) Has 524 followers, Musoke(-200) has 1,165 followers. Bet Musoke. Win.
Scott Askham vs Magnus Cedenblad: Askham(+115) has 1,442 followers. Cedenblad(-125) has 2,427 followers. Bet Cedenblad. Win.
UFC Fight Night 53 Main Card Betting:
Mike Wilkinson vs Niklas Backstrom: Wilkinson(+660) has 4,208 followers. Backstrom(-750) has 806 followers. Bet Wilkinson. WIN!!!!!
Ilir Latifi vs Jan Blachowicz:Loss.
Akira Corassani vs Max Holloway: Corassani(+440) has 14,400 followers. Max Holloway(-600) has 11,400. Bet Corassani. Loss.
Gunnar Nelson vs Rick Story: Nelson(-350) has 25,900 followers. Story(+300) has 71,100 followers. Win.
Wow – more followers was massive there with the likes of Story and Wilkinson. That was huge. Alright we're going to have some wings then back for UFC Fight Night 54.
UFC Fight Night 54 Prelims Betting:
As a reminder we're doing least followers now.
Pedro Munhoz vs Jerrod Sanders: Jerrod Sanders has no Twitter so we won't bet this.
Albert Turnenov vs Matt Dwyer: Turnenov(-440) has 100 followers, Dwyer(+390) has 185. Bet Turnenov. WIN.
Patrick Holohan vs Chris Kelades: Holohan(-475) has 5,718 followres, Kelades(+420) has 176. Bet Kelades. WIN!!!!
Jason Saggo vs Paul Felder: Saggo(-179) has 670 followers, Felder(+160) has 524. Bet Felder. WIN.
Olivier Aubin-Mercier vs Jake Lindsey: Aubin-Mercier(-500) has 2227 followers, Lindsey has 464(+435). Bet Lindsey. Loss.
Daron Cruickshank vs Anthony Njokuani: Cruickshank(-120) has 22,200 followers, Njokuani(+110) has 24,200. Bet Cruickshank. Win.
UFC Fight Night 54 Main Card Betting:
Mitch Gagnon vs Roman Salazar: Salazar does not have a Twitter, so no bet.
Jingliang Li vs Nordine Taleb: Li does not have a Twitter, so no bet.
Elias Theodorou vs Bruno Santos: Yikes – doesn't appear Santos has a Twitter either.
Chad Laprise vs Yosdenis Cedeno: Laprise(-325) has 3,196 followers, Cedeno(+295) has 216. Bet Cedeno. Loss.
Raphael Assuncao vs Bryan Caraway: Assuncao(-380) has 8,867 followers, Caraway(+340) has 16,000. Bet Assuncao. Win.
Rory MacDonald vs Tarec Saffiedine: MacDonald(-400) has 92,400 followers, Saffiedine(+350) has 17,100. Bet Saffiedine. Loss.
UFC Tae Kwon Twitter #1 Summary:
Wow – quite the day. What was interesting was if we had went with more followers on both cards, or lowest followers on both cards we would have probably had a slight profit. If we had went with lowest followers on UFC Fight Night 53, and most followers on 54 we would have lost handsomely.
We lucked out – and our final results were 12-8 for a huge profit of $1285.42 if you were doing $100 bets.
Hope everyone enjoyed that – we'll be doing that again for damn sure!
Follow @SBTSportBetting