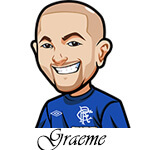 England vs Italy takes place on June 24th, and is a game between two teams that no-one believes will win Euro 2012.
That's a good thing, because theoretically the pressure is off. We've already seen in the England games that they at least look more solid than any previous competition. For once, the pressure is off them and they're able to play their natural game. Roy Hodgson also plays a much more simplified game, which has worked out for them so far.
Plus, England have had a lot of luck! Lets look at the odds:
England: 7/4
Draw: 2/1
Italy: 15/8
Of course, the Italy team are training hard:
Well, some of them are.
Okay, onto the England vs Italy Betting Picks. Honestly, I think we are getting solid value on England to win, and this is from a Scotsman who expected nothing from them this whole tournament. Luck has been on their side, morale is high, Rooney is back yet there's no pressure – this is a great combination that I really like, and think the betting odds are just a very nice price.
On top of that, Ballotelli might be playing. I love the man, but he is a loose cannon and in a high pressure game like this he can cost Italy the win easily. Of course he can produce the magic that will make them win, but he doesn't respond well to pressure usually, and this is a game where he can really mess up.
Honestly, with the in-play match specials I would bet there, and bet England to win. This is a fantastic opportunity to make some money off a confident England side.
I also like the odds on there being a red card. I can see this being a heated affair, and both teams are notorious for having players make mistakes and get sent off. Even yellow cards at over 5.5 at 11/10 is great odds but I much prefer betting the red card, and betting the sending off.
This is my England vs Italy Betting Tips. In short, bet England to win. Solid value.