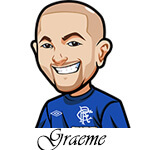 This is our Euro 2012 Fixtures Schedule set in the PST Pacific Standard Timezone.
The Euro 2012 fixture list is offered in two formats to make life easier for you. First, it's listed by group. Then, it's listed by date.
I've also made it easy for you to print if you want to do that, so haven't added any formatting.
Euro 2012 Group A Fixtures(PST):
Friday, June 8th @ 10am: Poland vs Greece
Friday, June 8th @ 12:45pm: Russia vs Czech Republic
Tuesday, June 12th @ 10am: Greece vs Czech Republic
Tuesday, June 12th @ 12:45pm: Poland vs Russia
Saturday, June 16th @ 12:45pm: Czech Republic vs Poland
Saturday, June 16th @ 12:45pm: Greece vs Russia
Euro 2012 Group B Fixtures(PST):
Saturday, June 9th @ 10am: Netherlands vs Denmark
Saturday, June 9th @ 12:45pm: Germany vs Portugal
Wednesday, June 13th @ 10am:Denmark vs Portugal
Wednesday, June 13th @ 12:45pm: Netherlands vs Germany
Sunday, June 17th @ 12:45pm: Denmark vs Germany
Sunday, June 17th @ 12:45pm: Portugal vs Netherlands
Euro 2012 Group C Fixtures(PST):
Sunday, June 10th @ 10am: Spain vs Italy
Sunday, June 10th @ 12:45pm: Ireland vs Croatia
Thursday, June 14th @ 10am:Italy vs Croatia
Thursday, June 14th @ 12:45pm: Spain vs Ireland
Monday, June 18th @ 12:45pm: Croatia vs Spain
Monday, June 18th @ 12:45pm: Italy vs Ireland
Euro 2012 Group D Fixtures(PST):
Monday, June 11th @ 10am: France vs England
Monday, June 11th @ 12:45pm: Ukraine vs Sweden
Friday, June 15th @ 10am:Ukraine vs France
Friday, June 15th @ 12:45pm: Sweden vs England
Tuesday, June 19th @ 12:45pm: England vs Ukraine
Tuesday, June 19th @ 12:45pm: Sweden vs France
Euro 2012 Quarter Final Fixtures(PST):
Thursday, June 21st @ 12:45pm: Czech Republic vs Portugal
Friday, June 22nd @ 12:45pm: Germany vs Greece
Saturday, June 23rd @ 12:45pm: Spain vs France
Sunday, June 24th @ 12:45pm: England vs Italy
Euro 2012 Semi-Final Fixtures(PST):
Wednesday, June 27th @ 12:45pm: Portugal vs Spain/France
Thursday, June 28th @ 12:45pm: Germany/Greece vs England/Italy
Euro 2012 Final Date(PST):
Sunday, July 1st @ 12:45pm: Semi-Final Winner #1 vs Semi-Final Winner #2
Euro 2012 Group Qualifier Fixtures By Date(PST):
Friday, June 8th @ 10am: Poland vs Greece
Friday, June 8th @ 12:45pm: Russia vs Czech Republic
Saturday, June 9th @ 10am: Netherlands vs Denmark
Saturday, June 9th @ 12:45pm: Germany vs Portugal
Sunday, June 10th @ 10am: Spain vs Italy
Sunday, June 10th @ 12:45pm: Ireland vs Croatia
Monday, June 11th @ 10am: France vs England
Monday, June 11th @ 12:45pm: Ukraine vs Sweden
Tuesday, June 12th @ 10am: Greece vs Czech Republic
Tuesday, June 12th @ 12:45pm: Poland vs Russia
Wednesday, June 13th @ 10am:Denmark vs Portugal
Wednesday, June 13th @ 12:45pm: Netherlands vs Germany
Thursday, June 14th @ 10am:Italy vs Croatia
Thursday, June 14th @ 12:45pm: Spain vs Ireland
Friday, June 15th @ 10am:Ukraine vs France
Friday, June 15th @ 12:45pm: Sweden vs England
Saturday, June 16th @ 12:45pm: Czech Republic vs Poland
Saturday, June 16th @ 12:45pm: Greece vs Russia
Sunday, June 17th @ 12:45pm: Denmark vs Germany
Sunday, June 17th @ 12:45pm: Portugal vs Netherlands
Monday, June 18th @ 12:45pm: Croatia vs Spain
Monday, June 18th @ 12:45pm: Italy vs Ireland
Tuesday, June 19th @ 12:45pm: England vs Ukraine
Tuesday, June 19th @ 12:45pm: Sweden vs France
Thursday, June 21st @ 12:45pm: Group A Winner vs Group B Runner-Up
Friday, June 22nd @ 12:45pm: Group B Winner vs Group A Runner-Up
Saturday, June 23rd @ 12:45pm: Group C Winner vs Group D Runner-Up
Sunday, June 24th @ 12:45pm: Group D Winner vs Group C Runner-Up
Wednesday, June 27th @ 12:45pm: Quarter Final Winner #1 vs Quarter Final Winner #3
Thursday, June 28th @ 12:45pm: Quarter Final Winner #2 vs Quarter Final Winner #4
Sunday, July 1st @ 12:45pm: Semi-Final Winner #1 vs Semi-Final Winner #2