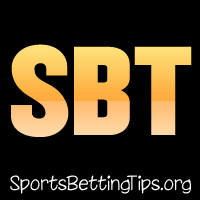 Follow @SBTSportBetting


[Get Exclusive Tips on our Patreon, Ad-Free
]
The 2019 Formula One season is right around the corner and we're here with the full schedule for this season.
Last year saw Lewis Hamilton continue his run as one of the greatest drivers to ever live as he once again finished the season atop the World Driver's Championship Standings. His eleven wins topped the field. What's even more amazing is there were only four races all season that Hamilton didn't finish in the top three and only one that he didn't finish in the top-5 (because he didn't finish). This guy is a machine and a pleasure to watch on the track.
The next closest was Sebastian Vettel who won the first two races of the season, but ended up only winning five all season. He'll once again hope to challenge Hamilton along with the reigning Formula 2 Champion George Russell who is moving up this year.
Formula One agreed to a series of aerodynamic changes this year in hopes of improving overtaking. They raised the fuel levels on cars to avoid cars trying to conserve fuel. They also made some changes to the driver's weights being included in the car's weight to avoid driver's cutting weight to gain an advantage. Hopefully these changes help to make for a more competitive season.
Let's take a look at the full schedule for the 2019 Formula One season.
Australian Grand Prix: The Australia Melbourne Grand Prix once again hosts this event on March 17th. The Germans have owned this course as they've won the last three seasons, with Sebastian Vettel winning in each of the last two.
Bahrain Grand Prix: The second race of the season takes place on March 31 and this is another one that Sebastian Vettel has won in each of the past two seasons. The Ferrari car has started fast in each of the past two years and he has four wins here in his career while Germany as a country has taken this six out of fifteen races.
Chinese Grand Prix: The Chinese Grand Prix is once again the third race of the season and this year's race will take place on April 14th. Last year saw Daniel Ricciardo get one of his only wins of the season here. He's an interesting driver as he had a few Fastest Lap and Pole Positions during the season last year, but this was one of only two wins. Sebastian Vettel was the Pole winner here last year, but ended in eighth.
Azerbaijan Grand Prix: The race takes place in Baku on April 28th this year. This is just the third event here in Formula One history with the first two being one by Lewis Hamilton (2018) and Daniel Ricciardo (2017).
Spanish Grand Prix: This is one of the oldest races in the world and this year's takes place on May 12th. In the past few seasons, this has been Lewis Hamilton's track as he's won in each of the past two years. Of course, his three wins are now match for the great Michael Schumacher's six wins here.
Monaco Grand Prix: There is something about Monte Carlo that is so perfectly suited to Formula One and this is always a great one. The race takes place on the streets of Monaco on May 26th. Daniel Riccirado got his second win of the season here last year.
Canadian Grand Prix: From Monaco to Montreal with a race on June 9th. Lewis Hamilton needs just one more win here to tie Michael Schumacher for the record with 7 wins. He had the chance last year, but Sebastian Vettel had other ideas.
French Grand Prix: Formula One goes French on June 23rd. Last year was the first French Grand Prix since 2008 and it was won by Lewis Hamilton. Will history repeat itself here?
Austrian Grand Prix: Austria's Red Bull Ring is the setting on June 30th for the Austrian Grand Prix. Max Verstappen picked up the win here last year in the Red Bull-TAG Heuer car.
British Grand Prix: Formula One heads to the UK on July 14th. Lewis Hamilton is tied for first with five all-time wins here. Last season, many had thought he would break that record, but Sebastian Vettel ended up getting the win. He likely has this one circled on the calendar again this year.
German Grand Prix: Germany gets a Grand Prix on July 28th this year. Funny that in 2018, Vettel got the win in Hamilton's home country and then Hamilton answered right back with the win in Vettel's home country. Look for those two to slug it out again here.
Hungarian Grand Prix: This year's Hungarian takes place on August 4th. Lewis Hamilton is the king of this race with six lifetime wins. He took it down last year and this was when he really started to heat up in the standings.
Belgian Grand Prix: The Belgian comes our way on September 1st this year. This one should be fun with four different winners in the past six years. Two for Vettel, two for Hamilton, one for Ricciardo, and one for Nico Rosberg.
Italian Grand Prix: Italy's Grand Prix is on September 8th this year. Lewis Hamilton has owned this one in recent years as he has won in five of the past seven seasons. He's tied with Schumacher on the all-time wins list here.
Singapore Grand Prix: The final third of the season starts with this race on September 22nd. This should be a fun one as Sebastian Vettel and Lewis Hamilton are tied for the record with four wins here. Hamilton has taken this one down in each of the last two seasons.
Russian Grand Prix: This race takes place on September 29th this year. This race came back in 2014 after not being held since 1914. IN the five races since it's return, Hamilton has won three of them.
Japanese Grand Prix: The best racers in the world head to Japan on October 13th for the Japanese Grand Prix. With a win here, Hamilton will tie Schumacher in all-time JGP wins. He has a good chance of doing so as he's won four of the past five here.
Mexican Grand Prix: On October 27th, F-1 heads to Mexico. Max Verstappen has won the last two races at Hermanos Rodriguez and it'll be interesting to see how he does here.
United States Grand Prix: The US Grand Prix takes place in Austin, Texas on November 3rd this year. Kimi Räikkönen won here last year, breaking Hamilton's streak of four straight wins.
Brazilian Grand Prix: The penultimate race of the season takes place on November 17th. Sebastian Vettel is the active leader with three wins here, but Lewis Hamilton did win his first race here last season.
Abu Dhabi Grand Prix: The final race of the season takes place on December 1st. Last season saw a 1-2 finish by Hamilton and Vettel to solidify the season standings. They are also 1-2 in all-time wins here with Hamilton leading 4 to 3.
Follow @SBTSportBetting