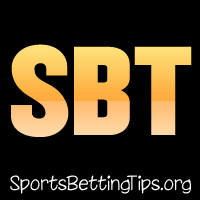 Follow @SBTSportBetting


[Get Exclusive Tips on our Patreon, Ad-Free
]
The safety position in the NFL has been home to many great players over the years. From the legendary Green Bay Packer Leroy Butler to Rodney Harrison, the first player to record 30 sacks and 30 interceptions in his career, to 8-time first-team All-Pro Ronnie Lott, to the first black Hall of Famer Emlen Tunnell; the position has been filled with some all-time great players and Hall of Fame legends.
Once a position that was often overlooked, safeties have become increasingly important in NFL defenses. A solid safety can be the difference between a quality defense and one that gives up a ton of points. As the position has evolved, so have the players who play it and the players playing safety in today's NFL are smarter, faster, and stronger than ever before. Safety was once a position where teams had to choose between a hard-hitter or a pass-stopper. Not anymore. Today's players can do both.
The offensive coordinators in the modern NFL have attempted to widen the field with more athletic tight ends in order to create mismatches. Those mismatches are often used to target safeties which puts a ton of pressure on the position. The change in offenses to a multifaceted passing attack has forced the safety position to evolve. They are more important than ever, but somehow still underrated as a whole.
This season looks to be another great one for the best safeties in NFL. It's one of my favourite positions and I love looking at lists like the Top 10 Safeties over at Twinspires Edge so let's take a look at five of the best NFL safeties in 2021.
Top 5 Safeties in NFL
Jamal Adams – Seattle Seahawks: Adams shined with the Jets before making his way to Seattle in exchange for two first-round picks. He had a rough go of it in his first year in Seattle, but he was still among the league's best at the position. He led all safeties with 34 total pressures in 2020 and he should have a much better season in 2021 as he learns Seattle's defense and they learn how to better use him.
Marcus Maye – New York Jets: It is hard to mention Jamal Adams without immediately going to Marcus Maye. The two worked together to make an outstanding secondary for the Jets in 2019 and there were many who thought it would go down once Adams was traded away. However, that turned out to be not the case as Maye stepped into Adams' position and they did not miss a beat.
Jessie Bates III – Cincinnati Bengals: Bates very well might be the best of the bunch and is coming off an outstanding 2020. He managed to break up twelve passes in 2020 and added three interceptions for good measure. What's most impressive about this is that he has mostly played up the middle where QBs rarely get picked off.
Minkah Fitzpatrick – Miami Dolphins: Sometimes in the NFL a player switches teams and just goes up a level. That is Fitzpatrick who has become one of the best safeties in the game since leaving Miami and making his way to Pittsburgh. 2020 was his best season yet as he set career highs in solo tackles and passes deflected while also netting four interceptions.
Justin Simmons – Denver Broncos: For a free safety, there is no one who manages to get defensive stops quite like Justin Simmons. He's had an incredible two-year run with the Broncos and looks to continue it onto a third in 2021. He is most impressive against the run, but he is solid against the pass as well with nine interceptions over the past two seasons. A true all-around player.
Follow @SBTSportBetting