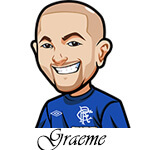 Follow @SBTSportBetting


[Get Exclusive Tips on our Patreon, Ad-Free
]
Whew – there's a loaded question – what can you bet on during an NFL game?
Well – quite a bloody lot actually and we're here to provide you with a comprehensive list of all of the NFL betting options, what they mean and then examples of them for you.
For these examples, we are going to be using a game between the Green Bay Packers and the Detroit Lions. We'll also use American Odds for each of these. FYI -110 in American is 1.90 in Decimal and 10/11 in Fractional.
Let's get to the list:
Common NFL Bets:
There are four common NFL bets which you are most likely familiar with, but let's quickly explain them:
Point Spread: There is a handicap assigned to either team. In the Packers vs Lions game, the Lions are slight favourites. So they are -2.5. That means they must win by at least 3 points to "cover the spread", as is the terminology. The Packers are +2.5. So if the final score of the game was Lions 31-30 Packers, you would add the +2.5 onto the Packers(or take it away from the Lions – you only calculate it once). That would make the final score Lions 31-32.5 Packers, or Lions 28.5-30 Packers, meaning that the Packers are the team that covered the spread. The odds of the point spread bet are usually at -110. However some online sportsbooks do reduced juice, or bet boosts where you get better odds. One good sportsbook for that is Stake, who are hard at work trying to get new players in. So grab yourself a Stake promo code and open an account there to see what reduced juice or bet boosts they have.
Money Line: You are betting the outright winner of the game, not factoring in any handicap. In this instance the Packers are +115 and the Lions are -135 odds to win.
Game Total – Over or Under: Vegas sets a line – the amount of potential points in the game totaled between both teams. Then you have to bet whether it will go Over or Under that total. At the moment the line is 52 points. So if you bet Over, and the final score was Packers 30-37 Lions, then the final total is 67 and it went over and you won the bet. If the final score was exactly 52 points no-one wins; it is called a push and you would get your money back that you staked. That's why you see so many half points.
Teaser: With a teaser, you can adjust both lines. You can actually do it for multiple different games if required, and the points you tease by are optional. Let's say a 6 point teaser for example. In this game, the Packers are +2.5 and the O/U is 52. Let's say you think the O/U line is a bit high, and you'd feel more comfortable with the Packers having a touchdown handicap. You do a 6 point teaser, and you can choose to put the Packers at +8.5 and then the O/U down to 46 and bet the over on that. You will get worse odds and need both situations to happen to win the bet though.
Additional NFL Match Bets:
Race To Points: You can bet who will get X amount of points first. So you can bet that the Green Bay Packers will get 10 points before the Detroit Lions. You can always bet the "Neither" option – for example, that neither team will get to 20 points.
Total Odd Or Even: Bet if the total points in the game will be odd, or even.
Winning Margin: Bet not just who will win, but by how much. For example, bet the Detroit Lions to win by 1-6 points at +400, or 7-12 points at +500.
Highest Scoring Half or Quarter: Bet on whether the 1st or 2nd half will be the highest scoring half, or if it is a tie between them. Same with quarter.
Team with Highest Scoring Quarter: Predict which team will score the most points in a quarter.
NFL 1st/2nd Half Prop Bets:
You will also be able to place bets just for that half. Many bettors prefer this. If you bet the Packers +2.5 in the game and the Lions are up 30-0 by the end of the half – well that sucks as the bet is toast and ruins your enjoyment. But if you had did a bet in the first half alone, then even if it loses you can still place an additional bet for the second half.
Here are many of the 1st and 2nd half bets you can make:
Point Spread: Bet on a set point spread for the end of the half. You will usually have a variety of options for example Packers +1, Packers -3.5, Packers -4.5.
Total: Over or Under on the total points at the end of the half. Again there will usually be a variety of options such as Over 20, Under 20, Over 34, Under 34.
Result/Money Line: Who will be winning at the end of the half. You can also bet on a tie.
Winning Margin: The amount of points a team will win a half by. For example, bet the Packers to be winning by 1-3 points at the end of the first half at +900 odds.
Total Odd Or Even: Bet if the total points in the half will be odd, or even.
Touchdowns In A Half: Bet on how many touchdowns will be in a half. Examples would be Over 3.5 touchdowns in the half at +125, or exactly 4 touchdowns at +320 odds. You can also bet on individual team touchdowns, ie: the amount of touchdowns the Lions will have.
Field Goals In A Half: Bet on the amount of field goals in a half. Over 1.5 at -150, or exactly 3 at +375 etc.
Score in Last Two Minutes: Bet Yes or No as to whether there will be a score, be it a touchdown, safety or field goal, in the last two minutes of the half.
Half Time Scorecast: Bet on who the first touchdown scorer will be, and what team will be leading at the end of the half AND by what winning margin. ie: Eddie Lacy to score first touchdown, and Packers leading by 1-6 points at the end of the first half.
NFL Quarter Prop Bets:
Everything listed under 1st Half and 2nd Half prop bets you can bet for the quarters as well.
NFL Scoring Props / NFL Player Props:
Another popular betting option for NFL is to bet on scoring. You will find a variety of scoring props, as well as a variety of player props based on scoring. Quite a lot – let's get to them:
Team To Make First Score: Which team will score first?
First Score Method: Bet what the first score actually is – you can do touchdown, or field goal, or "any other". You can also be specific as in bet that it is a Touchdown by the Packers, or a field goal by the Lions.
Time of First Score: When the first score will be. For example – will there be a score before 5 minutes has elapsed? Yes or no.
Team to Score Last: Which team will score last in the game.
Total Touchdown / Field Goals Scored: bet on the amount of touchdowns scored in a game – either exact or over/under, and same for field goals.
Touchdown Scorers: You can bet if an individual player will have the first touchdown, last touchdown, or score a touchdown at any time. For example – Calvin Johnson you can bet to score the first TD in the game at +550, or the last TD also at +550. Or you can just bet that CJ will score a touchdown at some point at -260 odds.
X or More Touchdowns: Bet that a player is going to light it up. For example, that CJ will score at least two touchdowns at +240, or at least 3 touchdowns at +1100.
Scorecast: Winning this is like winning the lottery. Bet what player will score the first touchdown, as well as what team will win AND what their winning margin will be. Or bet what player will score a touchdown at any time and the winning margin.
Longest & Shortest Touchdown Scored: Two individual bets. One is how long the longest touchdown scored will be – it's always an Over/Under and in this game it's 44.5 as the line. Shortest Touchdown scores for this has the line at 1.5.
Longest Field Goal Scored: The over/under for this particular game is 44.5 points.
Special Team or Defensive TD Scored: Get to bet Yes or No on this one. You can also bet whether or not there will be a safety scored.
Successful 2 Point Conversion: Whether there will be a successful 2 point conversion. It's yes or no, and if you bet no and there's not even an attempt at a 2 point conversion you still win the bet.
Player Total Pass Completions: A quarter back prop – how many pass completions will they have? Aaron Rodgers for example, the Over-Under is set at 24.5 pass completions.
Player Total Rush Yards: How many rushing yards will a player have? Eddie Lacy is listed as 66.5 rushing yards as the over or under.
Player Total Passing Yards: Another quarterback one – how many passing yards will they have? Rodgers set at 290.5.
Player Total Rush and Receiving Yards: Restricted for those running backs who also receive the ball. Reggie Bush is set at 72.5.
Player Total Receiving Yards: A wide receiver special. Calvin Johnson for example is set at 100.5 receiving yards for the over or under.
Player Longest Pass Completion: What will a quarterbacks longest pass completion be? Aaron Rodgers is set at 40.5 and you can bet over 40.5 or under 40.5.
NFL Team Props:
Finally, you can bet on team props for a particular team. Here is a list:
Team Points: Bet on how many points a team will have. For example, Lions Over 27.5 is -110, Lions exactly 27 is +1100.
Team Total Odd or Even: Will a teams total be odd points or even points?
Team Touchdowns:. How many touchdowns will a team have? Bet the Packers Under 2.5 at +100, or exactly 3 at +275, or Over 3.5 for +200. You can also bet what team will score the LONGEST touchdown.
Team Field Goals Scored: Same as above – bet on how many field goals they will score. Over, Under and exactly. You can also bet on what team will score the longest field goal.
Team First Score Method: Bet that when the Lions will score first, they'll score with a touchdown for example.
Team Scoring First Wins Game: Will the team who draws first blood win the game? Bet on that.
Score 3 Unanswered? You can bet if a team will score 3 unanswered times.
Team To Score in Both Halves: Bet if a team will score in both halves.
Team to Win Both Halves: Bet if a team wins both halves.
Team To Score / Win in Every Quarter: Two separate bets. Bet if a team scores in every quarter, and then bet if a team will WIN every quarter.
Team To Lead After Every Quarter: Bet if a team will lead after every quarter. You can also bet neither in this one.
Team to Commit First Penalty: Bet which team will commit the first penalty.
Team with First Coaches Challenge: Who will challenge first? You can bet on that.
Team to Call First Timeout: Which team will call the first timeout?
NFL Game Bets Summary:
This is a list of most of the NFL bets you can bet on JUST for an individual game. It all depends on the sportsbook though – we grabbed most of these from https://www.Bovada.lv. One thing you will find though is that other sportsbooks may have even more.
Follow @SBTSportBetting