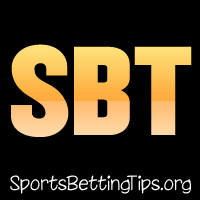 Follow @SBTSportBetting


[Get Exclusive Tips on our Patreon, Ad-Free
]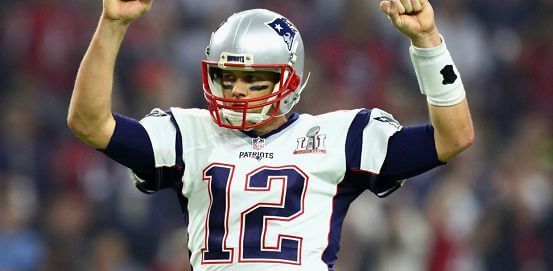 For an experienced sports bettor, one of the most reassuring lines of text you will read on this site is the statement from Vin & Graeme that 'We don't just say "Angels today" or "Bruins tonight". We provide a thoroughly detailed analysis of what bets we are making that night and then allow you to make your own mind up.'. That kind of refreshing statement is, unfortunately, absent from many sports tipping sites, particularly those that require paid-for subscriptions.
The point, as such, is that no fool-proof method for sports betting prediction exists. Sure, you can have betting tips that are logical and insightful, but there are no guarantees. Most of us accept that. But since the advent of live betting and its roll-out in the 2010s, it has become common to speak of in-play betting as a means to beat the sportsbooks. There is some truth to this, but there's also a lot of rubbish written about the benefits of in-play.
The most important point for live bettors to understand is that, as with pre-game betting, your actions don't impact the outcome of the result. That might feel like a given, but the human brain doesn't always accept that as fact. But the point of live betting is to be both reactive and proactive. In plain English, you are reacting to shifts in the momentum of the game.
Platform choice can help
Choice of platform is key in live-betting for a number of reasons. Most of all, though, you want to have two elements acting together seamlessly – live data and real-time updates. Sportsbooks, therefore, need to have the right software partner in place. The MansionBet live sports betting platform, for example, uses Sportradar, the multinational Swiss corporation that powers data for the NBA and MLB, among others.
Sportradar and similar premium software suppliers are charged with making sure that live betting is seamless for the bettor. Blackouts – when you can't place a live bet – are inevitable, but keeping them to a minimum is key. For instance, if a soccer player is about to take a penalty, it's understandable that the next goalscorer markets will be suspended until it has been taken. But what you sometimes get with poor software suppliers are long extended periods of blackout with no discernible reason for it.
Blackouts affect your ability to react to changes in momentum. If you sense that, for example, Aaron Rodgers is struggling to bring his a-game to the fore, you want to be on that quickly. But in saying that, it's not a fool-proof method for success: How many times have you seen great players play poorly, then suddenly come up with that special moment to turn a game on its head?
A sweet spot must be found
Nevertheless, there is a sweet spot to be hit between what you can sense in a live betting market and the odds catching up with it. If you look all the way back to Super Bowl LI: there was a point – in the 4th quarter – where many could sense the Patriots would do the impossible and overcome a 25-point deficit. By the time we reached overtime, it was too late – the betting "value" in backing New England was gone.
But while Super Bowl LI has gone down in the lore of savvy in-play bettors – those brave enough to back the Patriots' comeback. This is also a bit misleading. How many live bettors backed the Atlanta Falcons, seeing that their explosive offensive had rocked New England early on? The Falcons were the underdogs for Super Bowl LI, but it rarely seemed that way for the first three quarters. There's plenty of stories in the media of punters losing big on the Falcons.
The point, as such, is that live betting is a useful tool for some punters, but they can still get burned in the same manner as a pre-game bet. As mentioned, we can point to so many examples of the perception of a momentum shift pointing to one thing and the final result suggesting another. Sport, in its essence, exists in moments. Live bettors try to anticipate those moments. But it's not always as easy as it seems.
Follow @SBTSportBetting