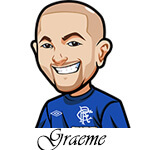 Follow @SBTSportBetting


[Get Exclusive Tips on our Patreon, Ad-Free
]
When it comes to sports betting, there are many, many different bets you can place, some more exotic or more complicated than others. Some require you to make multiple selections, but the most basic of all sports bet is a single bet. Because this is the most basic of all bet types, it is also the most common bet for sports bettors to make. Whether you are placing it at your local bookie in England, on Pro-Line in Canada at the convenience store, or even doing online betting in Singapore, single bets are the most common.
A single is a bet that is most likely not going to make you rich, unless you get a selection that comes in a big odds, but it is also easier to get a winner when betting solely in singles than it is with multiple selections, simply because you are not relying on any other outcome, just the one.
But why bet singles if you are not going to hit the big time? Well, as mentioned before, it is easier to get one winning single up than it is to hit a big accumulator, but another reason is that even if you do like more than one bet in a day, you can decide how much goes onto your next choice if your first bet of the day wins. For example, you place a wager on the Ravens $100 at +150 and you also like the Packers later on in the day at +110. Now, if you backed them both with your initial $100, you would have $250 going onto the Packers if the Ravens win. For some people, that might be more than they liked the Packers. So if you back the Ravens in a single, you would have $250 in your pocket (or online account) and it would then be up to you how much you want to wager on the Packers. Betting in singles gives you a bit of flexibility, even if they do not pay out as lucratively as multiple bets.
If you are clearing a bonus, single bets are great for that as it is generally less risk and you want to grind it out. So whether you're going for a reload bonus at an online sportsbook, or taking advantage of the GGpoker promo offer for new players, single bets are the best to work through those wagering requirements.
Singles are definitely the betting choice for the more conservative gambler that is wanting a bit of entertainment while watching live sport, and they are also the bet of choice for the more experienced gambler who is wagering larger sums of money on sporting events. You will rarely find professional sports bettors betting large amounts on multiples purely because betting on individual events reduces variance that crops up when you start adding more and more selections.
The single is also a good bet for long term propositions such as Superbowl winner, or FA Cup winner, because the returns are bigger and, let's be honest, if you picked the winner of the Superbowl at the start of the season, you would be disappointed if you put it in a double with the World Series winner and it lost. These outright winner single bets can also be placed as an each-way proposition. For example, if you backed Hull City to win the 2014 FA Cup for $5 each-way at odds of 100-1, the bookmaker will usually pay half the odds for finishing runner up, so you would have $5 at 50-1, giving you a return of $255. Each-way singles cost twice as much to place, but are often worthwhile for picking outsiders in tournaments with large fields such as golf tournaments or championship winner bets. It is always worthwhile checking the bookmaker's terms and conditions on their payouts for bets such as this, as they can differ, especially when it comes to the amount of places paid out for golf bets.
Placing a single bet is easy, no matter how you bet. If you bet online, all you need to do is choose what you would like to bet on, enter the amount you want to bet and then submit the bet. If you are a phone bettor, tell the operator what you want to bet on, how much and that's all there is. If you are betting in person, there could be a few ways, but it all boils down to you either using an electronic betting machine in a similar way to online betting, or taking going to the cashier and either handing them a slip or telling them what you want to bet on.
If you are new to sports betting, singles are definitely where you should start. They are the easiest bets to place, they have less variance than multiple bets, although the payout is not usually as great as the payouts for multiples can be.
Follow @SBTSportBetting