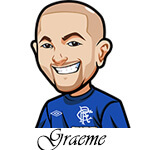 Follow @SBTSportBetting


[Get Exclusive Tips on our Patreon, Ad-Free
]
An accumulator is a type of bet that is common throughout the world, especially with sports bettors. Technically, any bet that has more than one selections, however in the betting world it tends to apply more to any bet that has four or more selections – two selections would be a double, and three selections would be a treble
An accumulator relies on every selection in the bet winning, and the winnings from each bet accumulate and go onto the next selection, hence the name. They can have lucrative returns if you are fortunate enough to have each selection win, and all for a relatively low stake – accumulators tend to be bet with lower stakes because the variance can be big, especially as the number of selections increases. If even one of your selections loses, then you win nothing, which is why accumulators can be difficult bets to win consistently on.
Accumulators tend to be used with short-priced selections purely because a single on each selection would not pay well at low stakes. For example, you might like the look of five football teams over the weekend, their prices are all extremely short – 1/5, 2/7, 1/9, 1/3 and 2/9 – you have $10 to wager and they all start within the same time frame. Now, in that example, you would only be able to back one of the teams if you wanted to bet as a single,and your best possible return would be $3.33 if you bet the 1/3 shot and it won. However, using an accumulator you can bet on them all, and if they were all to win, you would see a return of $27.94, which is a profit of $17.94. So you can see that accumulators are perfect if you are confident of a few short-priced selections, as the winnings can rack up extremely quickly.
Because of the variance, accumulators are not usually done with big prices, because getting five winners are big prices is extremely difficult and uncommon. That is not to say it does not happen, and if you were to get lucky the pay outs would be huge. Again, for example, if you were to back a 10/1 shot, a 9/1 shot, another 10/1 shot, a 16/1 shot and a 15/2 shot in a $10 accumulator, the return would be well over $1.7 million. Highly unlikely, of course, but it is a great example of how the returns can be great for such a small outlay when it comes to accumulators.
Accumulators are a popular bet in the UK when it comes to betting on soccer matches. Because there are over 100 games all kicking off at roughly the same time, many recreational bettors select several teams in an accumulator for low stakes and watch the results come through on a Saturday afternoon. Of course, bookmakers love this because the number of losing accumulators in relation to the number of winning accumulators is huge, even though payouts can be large in relation to the amounts wagered. Many American bettors do the same with NFL matches over a weekend to give them an ongoing interest. Some online sportsbooks give accumulator bonuses where they give an extra percentage, the more you bet. Pinnacle are one of those sportsbooks. Check out the Pinnacle Betting Offer to see what else they have alongside the accumulator / parlay bonus.
If for some reason one selection does not happen (the match is postponed or the horse is scratched,, for example), the bet still continues, but with that selection removed. So a five selection accumulator would become a four selection accumulator is the selection was voided.
The accumulator is also known as a multi bet in countries such as Australia, and is often called a parlay bet in North America and a combo bet elsewhere, but the idea is still the same – a multiple selection bet which will only pay out if every selection wins.
It is seen as a bet that benefits the bookmakers more than it does the bettor because of the high levels of variance, and it is usually not recommended by professional bettors. However, if you are only looking to bet small stakes for a bit of an interest while watching sport, there is no real reason not to try your hand at an accumulator – at worst you lose a couple of dollars and get some entertainment, and at best you still get your entertainment and you get a nice return on your initial investment.
Follow @SBTSportBetting