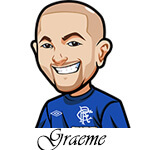 Follow @SBTSportBetting


[Get Exclusive Tips on our Patreon, Ad-Free
]
There are a lot of combination bets out there – bets where you have several selections and they combine to form various kinds of bets depending on how many winners you might have. There are things such as a Lucky 15, or a Goliath, and a Heinz. And to go along with those bet types is something we like to call an Alphabet. Why is it called an Alphabet? Well, it is pretty simple if you think of how many letters there are in the alphabet. Yes, the alphabet is a bet type that consists of 26 different wagers.
To start with, if you want to place an Alphabet wager, you need to have made six different selections. It does not matter what those selections are – they could be horses, football teams, basketball teams, future bets, etc. The only important factor is that there are six selections all independent from each other. Once you have that, if you are in a physical bookmakers, you can write £1 Alphabet (or whatever you want to wager on each bet), which would cost you £26, or you can put the individual bet types down, which would also work if you were wanting to place the bet at an online sportsbook.
The bets that make up an Alphabet are slightly complicated, but they are as follows:
Three singles on selections 1, 2 and 3.
Three doubles on selections 1, 2 and 3.
One treble on selections 1, 2 and 3.
Three singles on selections 4, 5 and 6.
Three doubles on selections 4, 5 and 6.
One treble on selections 4, 5 and 6.
Six doubles on selections 2, 3, 4 and 5.
Four trebles on selections 2, 3, 4 and 5.
One fourfold on selections 2, 3, 4 and 5.
One accumulator on selections 1, 2, 3, 4, 5 and 6.
That is a grand total of 26 bets, as you can see. It is also worth noting that selections 2, 3, 4 and 5 should be the biggest bankers in your selections, as they feature in more bets than selections 1 and 6. The good thing about the Alphabet is that even if only one selection wins, you will get some kind of return, and the more wins you have, the greater the return will be thanks to all the different multiple bets included. And if you are fortunate enough to have all six land, if the odds are not too short, you will have a very handsome return for a relatively small outlay. In fact, even if all selections are Evens, you would get a return of 206.8 units, for a profit of 180 units, which is not to be sniffed at. And throwing one or two slightly bigger prices that win will give you a return you could start planning a vacation on.
Multiple bets are seen as a waste of money, and in favour of the bookies, which is true. As soon as one selection loses, a whole host of bets lose, not just one single. For example, as soon as selection 3 loses, you lose one single, five doubles, four trebles, one fourfold and one accumulator, and if you bet 1 unit on each, you are instantly down 12 units. However, do not let that put you off trying the Alphabet out, even if it is only for small stakes – at the end of the day, betting is all about having fun, and the Alphabet is a fun bet, especially if you get a good run for your money and are sweating a couple of selections for a big win.
Follow @SBTSportBetting