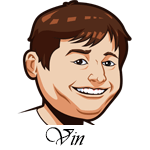 Follow @SBTSportBetting


[Get Exclusive Tips on our Patreon, Ad-Free
]
Coming out of the trade deadline, the biggest story coming out is that the Yankees were actually sellers. The richest team in all of baseball finally sold off some of it's assets and rebuilt the farm system that had taken a hit after years and years of making big name trades. The move has been one that some people thought would never happen and others have been begging to happen for years.
Unless you play Out of the Park Baseball.
If you play Out of the Park Baseball (OOTP), you have been here before. Seduced by the huge money that the Yankees rank in, you've surely started a franchise with the Yankees and thought you were simply going to build a team that was going to win the World Series every year. After a good year, maybe two; you realize it: this salary system is unsustainable. Huge money contracts to Mark Teixera, Alex Rodriguez, Jacoby Elsbury, Brian McCann and Brett Gardner handcuffed you and they no longer perform in a way that is even close to what they are paid. There's only one thing to do: sell. Without the Steinbrenners or team president Randy Levine holding you back, in OOTP you are free to go wild. Just don't get fired.
This is one of the many features you'll have to manage if you choose to play OOTP. You are in control of the farm system, negotiating contracts, setting ticket prices, scouting budgets, hiring coaches and signing free agents. The sheer depth of this game is amazing and the time it takes to truly master the draft or signing international free agents has not yet been measured. Just like real baseball, scouting isn't perfect but good scouting is better than bad.
One of my favorite features of this game is that no two games are the same. Let's say you play a game as the White Sox. You have Chris Sale and he's one of the best pitchers in the game for the next five years. You draft a prospect named Mike James and he develops into a top ten centerfielder. Then you get bored and decide to start a new game as the Reds. Well, Mike James was pretty awesome in the last game so you draft him. Then you need a starter so you trade for Chris Sale. Well, in this game Mike James doesn't quite pan out and Chris Sale gets an injury that takes him out for a year and he's never quite the same. Just like baseball, there are infinite possibilities and nothing is guaranteed.
OOTP has always been this way though, they've just improved on it with more realistic simulations. They've also added 3D stadiums for in-game play, improved face models and dramatically simulation speeds so that seasons can fly by in an instant. The game is fully licensed by the MLB and MLBPA so all the real logos are here. If independent or international ball is more your speed, they have those too. Want to bring Ichiro back to the Orix Wave after his MLB career is over? You can do that here. (If you can get Ichiro to agree.) On top of all that, you can also play historic seasons from 1871 to 2016.
The game isn't always perfect. I've had seasons where Prince Fielder is still performing at a high level in 2020 while Mike Trout isn't. I suppose that is possible, but it's not very probable. The same can be said about seasons where the American League has eliminated the Designated Hitter rule. That's just not something I ever see happening. For things like this, there is the editor. Change the rules if you want, edit player's stats, add expansion teams, move the Yankees to the National League and basically do whatever you want. The customization level in this game is almost as deep as the minor leagues.
In the end, this is one of the most fun and addictive games of all time. If you have an even minor interest in baseball, this game is for you. As long as you know that after a few hours your interest will no longer be minor. The list of games that I have played for 400 hours (so far) this year, last year or any year is very, very short. In fact, it only has one game on it: Out of the Park Baseball 17.
Follow @SBTSportBetting