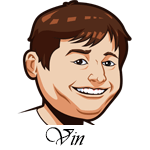 Follow @SBTSportBetting


[Get Exclusive Tips on our Patreon, Ad-Free
]
The 2019 American League Cy Young betting odds have been released and the odds are pretty interesting. Last year's winner Blake Snell finds himself down the list with odds from +1200 to +2500 while the presumptive favorite is Corey Kluber who will be 33 this season. He's definitely still one of the best pitchers in this league, but he did take a step back in some ways last season.
Chris Sale is interesting here as well. He seemingly had it locked up in 2017 before Corey Kluber finished strong and snaked it from him. Then last year he had the best numbers of any pitcher in the American League, but he only ended up with 158.1 innings due to injuries. This guy is beyond due for one of these.
Luis Severino definitely has the talent, but I'm not sure you could pay me to bet him to win this. He's such a Jekyll/Hyde pitcher. Last season he had a 2.31 ERA in the first half and a 5.57 ERA in the second half. His teammate James Paxton has great odds and I've always loved his stuff, but his career high is 160 innings pitched. He's going to get injured at some point, it's just what he does.
One name that is popping out to me is Gerrit Cole. This guy had a 2.88 ERA/2.70 FIP last season with a league leading 12.4 K/9. This will be his second year in the AL with the Astros so there is a chance he gets even more comfortable this year. Great value at +1200 to +2500.
2019 MLB Futures
The Indians pitchers are all interesting as well. Besides Kluber, you have Carlos Carrasco at +1400 and Trevor Bauer at +1200 at Bovada. Both of these guys have the stuff and the numbers, they just need to put it all together one season. The good news for them is that they play in the AL Central which should once again be the worst division in baseball. Shane Bieber might even be a good bet, but I don't think he's anywhere near as talented as his teammates.
When Blake Snell won last year his preseason odds were +13500 (!). You are a genius if you picked that. Looking in that range and it's hard to find someone that looks good. Yusei Kikuchi? Reynaldo Lopez? Tyler Glasnow? Your guess is as good as mine.
Follow odds are below:
| | | | | |
| --- | --- | --- | --- | --- |
| Player | 5Dimes | Bovada | Sports Interaction | 888Sport |
| Corey Kluber | +380 | +375 | +350 | 4.8 |
| Chris Sale | +450 | +450 | +300 | 4.3 |
| Luis Severino | +800 | +800 | +600 | 9.0 |
| Justin Verlander | +1500 | +1400 | +1400 | 13.0 |
| Carlos Carrasco | +1600 | +1400 | +1400 | 15.0 |
| Blake Snell | +1800 | +1200 | +2500 | 17.0 |
| Gerrit Cole | +1800 | +1200 | +1400 | 13.0 |
| Trevor Bauer | +1800 | +1200 | +2500 | 17.0 |
| David Price | +2000 | +1800 | +2500 | 26.0 |
| James Paxton | +2200 | +1800 | +1400 | 23.0 |
| Jose Berrios | +3000 | +2500 | +2500 | 29.0 |
| Masahiro Tanaka | +3000 | +2500 | +2500 | 51.0 |
| Rick Porcello | +4000 | +3000 | +4000 | 51.0 |
| J.A. Happ | +5000 | +4000 | +3300 | 41.0 |
| Nathan Eovaldi | +5000 | +4000 | +3300 | 51.0 |
| Andrew Heaney | +6000 | +5000 | +5000 | 67.0 |
| Charlie Morton | +6000 | +5000 | +4000 | 51.0 |
| Kyle Gibson | +6000 | +5000 | +4000 | 81.0 |
| Marco Gonzales | +6000 | +5000 | +6600 | |
| Mike Clevinger | +6000 | +5000 | +5000 | 51.0 |
| Danny Duffy | +7000 | +6000 | +5000 | 81.0 |
| Eduardo Rodriguez | +7000 | +5000 | +5000 | 81.0 |
| Michael Fulmer | +7000 | +6000 | +6600 | 67.0 |
| Marcus Stroman | +8000 | +5000 | +6600 | 67.0 |
| Collin McHugh | +10000 | | +6600 | 101.0 |
| Jakob Junis | +10000 | | | 81.0 |
| Mike Leake | +10000 | | +8000 | 101.0 |
| Mike Minor | +10000 | | | 101.0 |
| Shane Bieber | +10000 | | | 41.0 |
| Tyler Glasnow | +10000 | | | 101.0 |
| Tyler Skaggs | +10000 | | | 81.0 |
| Aaron Sanchez | +12500 | | | 126.0 |
| Alex Cobb | +12500 | | +10000 | 151.0 |
| Brad Keller | +12500 | | | |
| Carlos Rodon | +12500 | | | 151.0 |
| Dylan Bundy | +12500 | | +10000 | 201.0 |
| Jake Odorizzi | +12500 | | | 151.0 |
| Jesus Luzardo | +12500 | | | 101.0 |
| Matthew Boyd | +12500 | | | |
| Mike Fiers | +12500 | | | 151.0 |
| Reynaldo Lopez | +12500 | | | |
| Wade Miley | +12500 | | +10000 | |
| Yusei Kikuchi | +12500 | | | 101.0 |
| Brent Honeywell | +25000 | | | 151.0 |
| Daniel Mengden | +25000 | | | |
| Ervin Santana | +25000 | | | |
| Ivan Nova | +25000 | | +10000 | 201.0 |
| Justus Sheffield | +25000 | | | 251.0 |
| Lucas Giolito | +25000 | | | |
| Ryan Yarbrough | +25000 | | | |
| Yonny Chirinos | +25000 | | | |
| Aroldis Chapman | +30000 | | | 151.0 |
| Felix Hernandez | +30000 | | | 251.0 |
| Blake Treinen | +35000 | | | 151.0 |
| Lance Lynn | +35000 | | | |
| Brad Hand | | | | 251.0 |
| Martin Perez | | | | 251.0 |
| Roberto Osuna | | | | 251.0 |
| Dellin Betances | | | | 251.0 |
Follow @SBTSportBetting