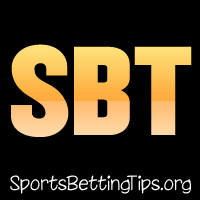 The NHL playoffs kicked off yesterday, and what a thrilling start it was.
The Ottawa Senators lost to the Montreal Canadiens in an epic game – all thanks to one electric period. The Habs won 4-3 in that one and there was a lot of fighting, as well as a bit of a brawl after the whistle. Hell of a game that was and we're hoping for more explosives in Game 2.
The biggest upset of the night saw the New York Islanders destroy the Washington Capitals 4-1. Welcome to Ovechkin land – where if he turns it on, you've got no chance and if he doesn't show up – the rest of the team won't. Halak really stepped up on the PK and it was a well deserved win for the Islanders.
Chicago pulled off an upset of their own, coming back from a 3 goal deficit in the first period, to tie it up in the second. That game then proceeded to go to double overtime, where Duncan Keith got the winner.
In the final game of the evening, the Calgary Flames made a 3rd period comeback(not the first time we've written that) to defeat the Vancouver Canucks 2-1 in a massive, massive result.
A great night of sports. The rest of the games kick off tonight.
Let's get to the betting tips for April 16th:
F1 Betting Tips: Bahrain Grand Prix
This week in Formula 1, we had out to the Bahrain Grand Prix.
This is a track with a rich history in the decade that it has been around. If you remember the race was actually canceled in 2011, after the Bahraini uprising, and all of the protests. Then in 2012, there was a big protest by Human Rights activists, who wanted the race canceled that year as well. Thankfully that did not happen.
Last year was the epic one – as it was held at night, with floodlights. Boy was that one fun to see. Last year, Nico Rosberg secured pole position AND had the fastest lap – but at the end of the day, Lewis Hamilton was the winner of that by just 1.085s over Nico Rosberg.
That was Lewis Hamiltons first ever win in Bahrain. Nico Rosberg is yet to win here. Fernando Alonso has won the most at 3 times, while Felipe Massa and Sebastian Vettel both hold 2 wins. Vettel won back to back in 2013 and 2012, but came 6th last year.
It's a very interesting season thus far. I mean look at last year – it was basically Mercedes way ahead, and everyone else fighting below them. But now we have actually three top teams in a tier – Mercedes, then Ferrari and then Williams. All of whom should dominate the top 6. So it's a very interesting time of the year – we expect this to stay this way until at least the Canadian Grand Prix in June.
Let's get to the Bahrain Grand Prix Betting Tips:
Top 6 Finish: Romain Grosjean
Looking beyond the Top 3 teams and top drivers – we like Grosjean to possibly crack the top 6. When you have a situation like this, you get some good odds for who can sneak into the top 6, and Grosjean is right up there. Behind the top 3 teams, you have Lotus and really – Grosjean is the safest car/driver combo who will look to take advantage of any mistakes, or any car trouble that the top 3 have.
Points Finish: Felipe Nasr
Nasr has proven that he is going to fight for the points week in, week out. It's a battle with Sauber, Red Bull and Torro Rosso for the points finish – and Sauber are not handicapped by the Renault Engine. Nasr is someone who will be good to bet on a points finish every week, and 4/5 is a decent price.
Value Bet Points Finish: Nico Hulkenburg
If you factor in McLaren as a top team – and we do – then Hulkenburg is the best driver on the grid that is not in a top team. So he's got a good chance of a points finish. He's also very safe and reliable – or at least not as prone to drama as his team mate! This is a good bet, as Force India also have a very solid reputation going into Bahrain, and have a good history here. We're banking on a retirement or two for this to happen.
It's the Bahrain Grand Prix this weekend, and it's already been an interesting start to the year. Last season, Mercedes were the top team by far and everyone else was beyond them. This year however, it looks like Mercedes have a bit of competition with Ferrari and Williams, and all 3 teams will be filling out the top 6 more often than that. This'll probably change as we get to Montreal.
In the meantime, betting tips wise we're going with Romain Grosjean Top 6 Finish. 7/4 price, and when you look behind the top 3 teams, the next best is Lotus – especially with Grosjean in there. What you're seeing is the most reliable car/driver combination who can slip into that top 6 finish.
We also like Felipe Nasr and like him for a points finish. Nasr showed in the last two races he has what it takes, and while Sauber isn't the best – he's fighting for everything, battling for points and looking like a great bet.
Our last bet is a value bet – take it or leave it. We're going with a points finish for Nico Hulkenburg. Massive 9/2 odds, but other than the top teams Hulkenburg is the best driver on the grid. Force India has a good history at this track, and we're going to take a risk that Nico gets a finish.
[colored_box color="blue"]Bet: All F1 Betting Tips should be placed at https://www.Bovada.lv.[/colored_box]
MLB Betting Tips:
At +107 odds, we're going to take the Miami Marlins for the slight upset over the New York Mets this evening. Gee and Cosart are pitching, and we like Cosart a lot better than Gee. Mets are without David Wright of course and that's big for Cosart. He's very solid, and should get the win.
[colored_box color="blue"]Bet: We recommend https://www.Bovada.lv for all your baseball needs.[/colored_box]