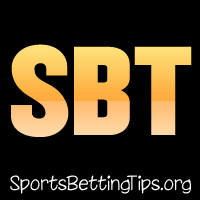 Follow @SBTSportBetting
An 0-2 record last night.
An unbelievable game in Denver last night. I honestly can't believe our bad luck in this one and this is one of the true head scratching games of the season. The score at the half was 62-53 Nuggets. Almost exactly on pace to cover the over bet and well within reason to think that the Nuggets would cover the spread. Then the third quarter happened and I am honestly baffled.
The Nuggets scored just 10 points. TEN. POINTS. Jamal Murray got injured here and had to leave the game which definitely shook this team, but it still seemed like they could regroup and win this game. Then in the fourth Nikola Jokic, flustered by not getting any foul calls, got involved in a ref show and got hit with a double technical to leave the game and torpedo his team's chances. There are so many factors in these games, a human element, more than any other sport and I think that definitely blew up in our face here.
This type of game is why people think the Nuggets are ripe for the picking in the playoffs and it's hard to argue against that after a game like this. Jokic was shook from a lot of the physical play and without him, his team struggled. There will be a lot more of that in the playoffs and depending on their opponent an upset might be in the cards for round one.
This whole league is dying for the playoffs to start. The regular season ends on the 10th with most teams having around five games left. The Bucks basically have this thing locked up in the East, Toronto is locked in at two, and Philly is locked in at three. The bottom of the East is a four team race for three spots. Just a game and a half separates the Nets, Pistons, Magic and Heat.
The West is basically the same. You have the Warriors on top and the Nuggets at two. Then the Rockets and Blazers jockeying for the 3/4 spots with Houston having a slight edge. Followed by 1.5 game separating the Jazz, Clippers, Spurs and Thunder for seeding.
So there is stuff to play for, but not much and not a whole lot that matters. We're going to have to dig deep this last week plus.
Miami Heat vs. Boston Celtics Betting Tips:
The Miami Heat are fighting for their playoff lives and you know they really want to make it for Dwyane Wade's last season. Miami in the Erik Spoelstra era always seemingly gives the Celtics problems. They win when they shouldn't and they make games far more competitive when that's unexpected. This line is just a bit high to me as I don't think I can see the Heat laying an egg here. This game is important to them.
Boston is a team that I just can't figure out. They are 20-19 as a home favorite against the spread, and 28-31 as a favorite ATS overall. I feel like they are going to let down here once again, even if they win outright.
https://www.Bovada.lvBet Heat +7
Follow @SBTSportBetting