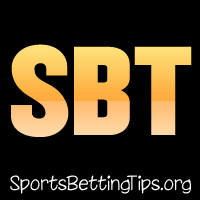 Follow @SBTSportBetting


[Get Exclusive Tips on our Patreon, Ad-Free
]
1-0 yesterday. A great day of NBA action yesterday and we've got another big day ahead of us.
Let's look at yesterday first of all.
The 76ers ended up playing Joel Embiid. We weren't too happy with that as me saying the 76ers would cover the spread and Vin saying the over relied on Embiid being out. As it is he was a big factor as they won 112-108 and he had 31 points and 16 rebounds.
We had a unified pick of the Nuggets to cover the spread and they did that with a 117-103 victory.
The Bucks are the Bucks and they did what they do.
Rockets vs Jazz was an interesting one with Harden having a brutal game then coming back strong. What a win for the Rockets and that may be the series.
Let's get onto todays tips:
Celtics vs Pacers Game 4 Betting Tips:
Vin: This is it for the Pacers, all the cards on the table and try to salvage this series. If I had to pick a series to be a gentleman's sweep before the playoffs began, it would've been this one. In fact, I did.
That said, I really though it would've happened by now. The Pacers have definitely had their opportunities to steal a game in this series, but they have not been able to close out. Kyrie Irving has been the Mariano Rivera of this series and has closed them out more than once. That could very well happen again here.
Since I have that bet I am not going to be betting on the outcome as I feel it biases me a bit. I will, however, go with the under again. All three games in this series have gone under and I don't see either team suddenly stopping playing defense or becoming great shooters.
Celtics/Pacers Under 204.5
Graeme: Generally when a team is going to lose on the way to a gentlemans sweep, it's Game 3. But that didn't happen. The Celtics yet again neutralzied the Pacers offense.
Will Game 4 be any different? Doubtful. I think Celtics defense will be in their heads now. I think Celtics take this one with ease and we see a frustrated Pacers team who have given up. https://www.Bovada.lvCeltics -3 all day long.
Warriors vs Clippers Game 4 Betting Tips:
Vin: The Warriors lost game two in historic fashion and it really pissed them off. We saw them really lock in for game three and almost embarrass this Clippers team on their home court. I don't see any of that changing here. When this team is locked in they are the best in the game. The Clippers played an outstanding game in the game two, but when the Warriors are locked in? Nobody touches them.
Warriors -8.5
Graeme: After that loss, the Warriors bounced back strong with a 132-105 game where they didn't really let up.
I see similar motivation here. Warriors were embarrassed and humbled by that one. They also see the Bucks tearing it up and that will motivae them. https://www.Bovada.lvWarriors -8.5
Raptors vs Magic Game 4 Betting Tips:
Vin: The Magic came out firing in game one and stole a game on Toronto's home court. That almost seems like a mirage after the way these last couple have gone. The Raptors remind of the Warriors in this series as they really had no business losing that game and ever since then they've locked in.
As a fan, I'd love for the Magic to come in here and give their fans a home win. I just don't see it happening from an analytical standpoint and I think the Raptors are smelling blood. They know a win here means they can close it out at home.
Raptors -5
Graeme: The news about Kawhi Leonard concerns me – where he wasn't feeling too good etc. I wonder if they end up taking him out or something.
I think Raptors will want to flex their muscle though and show that like the Bucks they are a team to be reckoned with. It also sets the stage going forward. https://www.Bovada.lvRaptors -5.
Blazers vs Thunder Game 4 Betting Tips:
Vin: I took the Blazers in game two as I felt the line was a bit too high. While the Thunder ended up covering that game, it didn't deter me from liking the Blazers.
The Thunder won because for the first time in this series they made their threes. They shot 15-for-29 from deep and that's it, that's why they won. Russell Westbrook, one of the worst three-point shooters in the league, shot 4-for-6. Jerami Grant shot 4-for-5 after shooting 0-for-8 prior to this.
I really don't think this was a matter of adjustments or anything like that. The Thunder shot the lights out from three. They aren't a good shooting team. I am willing to bet on that not happening again. I am willing to bet on Damian Lillard ripping these home fan's hearts out.
Blazers +6
Graeme: Just looks like one of those series where it's all home team doesn't it? Blazers have been the better team over the three games but looks that way and Thunder getting that win was huge. https://www.Bovada.lvThunder -5.5
Follow @SBTSportBetting