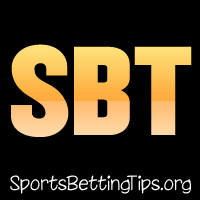 Follow @SBTSportBetting


[Get Exclusive Tips on our Patreon, Ad-Free
]
It's April 24th, and it's time for the sports betting tips for today.
We're anxiously watching the LPGA Swinging Skirts Classic, after Lydia Ko burst out to a big -5 lead. We're only 1 day in, but already Ko is looking hot and we're hoping she can continue that throughout the rest of the tournament.
It was a big night last night in sports. The Cavs effectively wrapped up their series, defeating the Celtics 103-95. Hard to see Boston coming back now. The Bulls beat the Bucks in OT in a big one. One of our employees was there, and said it was like a "John Cena crowd" – booing and cheering both teams strongly. Another one where, with the Bulls up 3-0 you have to wonder if the Bucks have anything left in the tank. The OT loss was particularly cruel.
Warriors took to OT to defeat the Pelicans in a fun game, as they ALSO go up 3-0.
We went 2-1 in NBA Betting for the evening.
In the NHL, the Lightning were down 2-0 but came back to win 3-2 in a hell of a series. The Predators are still alive, the Capitals showed what they can do with proper motivation, and the Vancouver Canucks saved their city – for the time being – with a much needed victory.
Seriously if that series doesnt end with Calgary winning in Vancouver we will be so gutted.
It's April 24th, 2015 let's get to the betting tips:
NHL Playoff Betting Tips:
3 games tonight, and the odds really aren't that great. The Habs should win but that series can go to OT so easily, and 1.60 is just not enough for us to bet with overtime included.
Might be worth some small value bets on the road underdogs, the Penguins and the Wild. Wild vs Blues is a crazy series and you just never know what teams are going to turn up. Would probably go all the way with the Wild in regulation at 3.10 odds if you're going to be doing that one.
Penguins are 2.65 to beat the Rangers, and at those odds in this huge game that they need to win it's all about the value bet there. Have to throw something on the Penguins.
NBA Playoff Betting Tips:
It's done and it's dusted – take the Wizards -4.5 over the Toronto Craptors. We'd love to see the Raptors bounce back but it's not going to happen.
Also go with Clippers +4 as the Clippers are going to be feisty tonight and push hard against the Spurs. Our only real danger on that one is if Griffin & Paul play all bloody night again, and fatigue sets in AND it goes to overtime. But we expect them to get off to a fast start like they did in Game 1, and take this game down being able to play it at their own pace.
And have to take Rockets to win. On the road is a different animal but we saw last night it also doesn't matter to a lot of the teams. Rockets are one of those teams where it shouldn't affect them.
Follow @SBTSportBetting