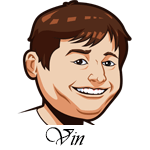 Follow @SBTSportBetting


[Get Exclusive Tips on our Patreon, Ad-Free
]
The MLB and their Player's Union are talking about potentially resuming their season in Arizona in front of no fans. All 30 teams would descend on Arizona where they would be sequestered at local hotels and only allowed to travel to and from the hotel. The players would be isolated from their families for up to four and a half months.
That is just terrible, but even if you take the family situation out of the equation – I think this is just a dumb idea all around. MLB rosters plus coaches and trainers would see around 40 people per team and 80 total human beings at every game. Multiplied by fifteen games per day and you can see how this is a bad situation. I miss sports just as much as anybody, but baseball might be the worst sport to come back with the sheer amount of people required to play every game.
I know that paychecks are at stake here, but I have a real hard time seeing the Player's Union agreeing to these terms. It's hard enough to be a husband or father as a professional athlete, but this makes it nearly impossible. Time will tell if they are able to pull this off, but I think they need to cool their jets and let things play out. The NBA has said they won't be making any decisions this month and will talk again in May. The MLB should do the same.
For now, we're back on Madden 2020 sims on Twitch. As always, you can watch these games unfold at https://www.twitch.tv/livefootballsims.
Notable Upcoming Bets:
Madden 2020 Betting Tips:
New England Patriots at Dallas Cowboys: The video game Cowboys are one of the highest rated teams in Madden. Ezekiel Elliot is an absolute beast in that game and runs all over opposing defenses. While the Patriots team doesn't have that same Bill Belichick magic in video game form. The offense hasn't looked good in a lot of these sims and I think that continues here. The game has really overpowered the Cowboys in a lot of ways (if you ask me Dak Prescott is way better here than in real life) and I think they'll be able to get the win and the cover here.
Kansas City Chiefs at Oakland Raiders: The Super Bowl champions are in action and I really love the offensive potential of this game. If there is one thing that Madden has never quite mastered, it's the totals. The total on this one, like most of these games, is set over 50 and the 21-17 game just doesn't happen that much in this game. So when you get a match-up like this, one that would likely have a total this high in real life, I am all over the over. There is a real shootout potential here and I can easily see the Chiefs scoring 35-42 points on their own here.
The line is set at -11.5 for the Chiefs so in theory, the Raiders will get into desperation mode and throw a lot late which should help pad the score.
Follow @SBTSportBetting