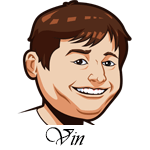 Follow @SBTSportBetting
2-0 in NBA last night. 2-1 in MLB.
The Clippers/Suns game played out pretty much how I imagined it would. It was close early and then the Clips ran away in the second half. Schedule matters in the NBA! While the Heat/Lakers game ended up being closer than I imagined, that helped us to secure the team over.
We got a very easy win with the Twins/Mariners over of 8 runs as the Twins did it themselves with a 10-2 win. Byron Buxton continued his hot start going 3-for-5 with a homerun.
The White Sox got the win in the first 5 innings easily as well, 4-0. This bet was all about Lance Lynn who ended up with a complete game shut out with 11 strikeouts.
Our lone loss of the night was the Brewers dropping a 3-1 game to the Cardinals after their bullpen blew their 1-0 lead. I have to take the blame for this one as I should've went with a 5-inning line here. This Brewers offense is just meh and this pick was mostly about Corbin Burnes having a fantastic start, which he did.
A very weird MLB schedule today with a lot of teams off and only nine games, many of them early. The system only likes a couple of games so I'm going to throw in some NBA.
Best Odds for MLB:
All tips based on the starting pitchers listed. Tips should be considered void if any pitching changes are made unless otherwise noted. Occasionally the "follower" will be listed as we are betting on who will pitch the bulk of the innings.
Los Angeles Angels at Toronto Blue Jays Betting Tips:
Angels: Andrew Heaney 4.45 ERA/3.79 FIP (2020)
Blue Jays: T.J. Zeuch 5.30 ERA/5.25 FIP (Projection)
The projections don't see much of anything in Zeuch and he gets a very tough match-up today against this Angels offense. Mike Trout is already in mid-season form and I think this offense is going to perform very well here today.
The Jays offense is tough, but Heaney has a strong projection. He did have an awful first start. I looked a bit deeper into that though and see no red flags. The system likes the 5-inning line more than the full game here.
Bet Angels First 5 Innings (-130)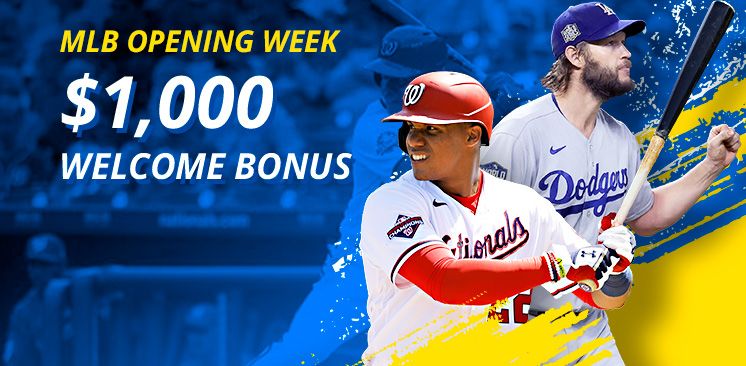 Detroit Tigers at Cleveland Indians Betting Tips:
Tigers: Julio Teheran 10.05 ERA/8.62 FIP (2020)
Indians: Zach Plesac 2.28 ERA/3.39 FIP
Julio Teheran is probably not that bad, but those starts are for ten games last season so it is a decent sample. He is projected for a 5.51 FIP this season. That's not that good either.
He goes against Zach Plesac who projects as a strong pitcher. The starting match-up is 100% worth doing a 5-inning line here.
Bet Indians -0.5 First 5-Innings (-135)
I want to stick with this game though and go with the over as well. Weather is going to be a factor here with the temperature in the 70s and winds blowing out to left-center at 10-15mph. That is some good hitting weather.
I've seen this listed at both 9 runs and 9.5 runs. The system likes this one for 10 runs, but I'd feel more comfortable betting this at the 9. I wouldn't tip it at the 9.5.
Bet Indians/Tigers Over 9 Runs
San Diego Padres at Texas Rangers Betting Tips:
Padres: Joe Musgrove 3.86 ERA/3.42 FIP (2020)
Rangers: Kohei Arihara 4.88 ERA/4.83 FIP (Projection)
The system has the Rangers offense as one of the weaker lineups in the league. They get a tough match-up here against an above average pitcher in Joe Musgrove. He had a strong 2020 and he should continue that this season. He threw six innings with 8 strikeouts and no runs allowed in his first start of the year.
The projections aren't kind to Arihara and he didn't do much in his first start to prove them wrong. He gave up three runs on six hits and zero walks over five innings with only a single strikeout in his first start against the Royals. The Padres offense is a lot tougher than the Royals.
Bet Padres -0.5 First 5 Innings (-125)
Best Sportsbook To Bet MLB:
Register an Account.
All betting odds and props will now be viewable under the event listing.
You can deposit to BetOnline via over 20 different options such as credit card.
Best Odds for NBA:
Chicago Bulls at Atlanta Hawks Betting Tips:
This is the third game in four nights for the Bulls and the second half of a back-to-back. Worse, they've all been on the road and involved travel. They've won three straight heading into this one, but this is what we call schedule hell and it is not going to be easy for them tonight.
Atlanta is 7-3 against the spread in their last ten home games. They've won three out of their past four games and come in with one night's rest in the middle of a four game home stand. There is no reason they should not get it done here tonight.

Best Sportsbook To Bet NBA:
Register an Account.
All betting odds and props will now be viewable under the event listing.
You can deposit to BetOnline via over 20 different options such as credit card.
Follow @SBTSportBetting