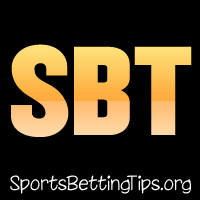 Follow @SBTSportBetting
It's a massive weekend of sports, and we're very, very excited for it.
The NHL Playoff race is heating up and it's boiling point tonight, with the Flames vs Kings. Holy crap what a game that is going to be.
The Masters is of course starting. Unfortunately due to time constraints we're not going to have any betting tips for it. Our golf betting tips will return next week when the LPGA, PGA, European and Champions Tour resume. Honestly we just ran out of time for it but we'll be back at the golf next week.
What else is there? There's 3 MMA events this weekend. Bellator 136, WSOF 20 and UFC Fight Night 64. There's also the Grand National and the F1 Grand Prix in China.
Yup – quite the bloody week in sports. Remember you can check out our April 2015 sporting events calendar to keep updated on everything sports related for the month of April.
Let's get to the betting tips:
F1 Chinese Grand Prix Betting Tips:
3 separate tips for everyone in this prestigious event.
First of all we'll take Nico Rosberg to win over Mr. Hamilton. Hamilton has won here 3x already – time for someone else! Seriously though – Rosberg needs to put the pressure on Hamilton and this is a great race for it. He had the fastest lap last year at this circuit, and can easily snag that pole position. Even if he doesn't – there are multiple opportunities at the first few corners on the track for him to sneak ahead.
We're also going with the hefty price of 11/1 for Felipe Nasr Top 6. Mercedes are really struggling at the moment, and this should be a good spot for the Ferrari to show what it's made of. Nasr is a very consistent driver, and we think he can sneak into the top 6.
Finally, we'll go with Pastor Maldonado Points Finish. He hasn't finished in the points in the first two races of the season but we expect him to change that this time around. The key is the long straights that are on the Chinese Grand Prix. This is where we feel the engine power is what will push the car ahead, and get Maldonado into the points.
NHL Betting Tips for April 9th, 2015
First up we are going to take the Flames to beat the Kings. 2.10 odds includes overtime and shootout which is just a great, great price. We're all over that. Flames have proven without a doubt they are the better team, have beaten the Kings thrice this season and yeah – they gotta do the business tonight. The crowd is going to be beyond rabid.
We also like the Flyers to beat the Hurricanes. It will be a tight one but the Flyers are 1.70 odds and we feel that's a nice price for them. 1.60 should be more the price. Flyers are a lot better at home recently and look to be motivated to finish strongly.
Finally, we'll be taking the Winnipeg Jets in regulation. A bit of a risky bet – but we like it a lot. They're playing some bloody professional hockey and can get the playoff spot if they win here. They have looked so damn good and we see no choice but to pick them.
This week in the Formula 1, we head to Asia for the Chinese Grand Prix.
This event takes place at the Shanghai International Circuit. That track was at the time, the most costly F1 circuit of all as when it was made 11 years ago, it cost around $240 million. No big deal that!
This track is one that Lewis Hamilton loves, as he has won the event 3 times, the most of anyone. He won it last year as well. The only other multiple time winner here is Fernando Alonso, who won it in 2005 and 2013. The very first winner at this Grand Prix was Rubens Barrichello, who won it with Ferrari. Ferrari have actually won this event a total of 4 times.
There were actually rumours that this event would leave the circuit for awhile – but they signed a new contract a few years ago and it's going to be here until at least the 2017 or 2018 season. I don't know if it will last after that though.
It's just over 189 miles long, and a 56 lap race. Last year, Rosberg came 2nd and had the fastest lap, but was 18.686 seconds behind the easy winner Lewis Hailton, who started the race in pole position.
Let's get to the betting tips:
Chinese Grand Prix Winner: Nico Rosberg
Yes we're going with Rosberg over Hamilton here. He demonstrated his expertise last season, and he comes into this one at a nice price of 11/4. Ferrari shouldn't be as competitive this time around, due to the temperature. It's expected to be a fair bit cooler, which will be nice.
Rosberg also really needs to attack and keep the pressure on Hamilton, and this is the perfect race for him to do that. Even if he doesn't start in pole, there's a few opportunities on the first 4 corners of the race, where Rosberg can sneak that lead.
Chinese Grand Prix Top 6: Felipe Nasr
A great price on Felipe Nasr at 11/1. Ferrari is a lot more powerful this year. Obviously we mentioned that Ferrari won't be as competitive this time around – but they should still be able to get a top 6 finish. Mercedes are really struggling at the moment to get a race result, and leave it open for Sauber to hopefully sneak in.
Nasr has shown consistency already this season, and he's not someone who will make mistakes. 11/1 is a great price for him and one we have to be all over.
Chinese Grand Prix Points Finish: Pastor Maldonado
No points finishes yet this season for the Venezuealan, who came 15th in the Australian Grand Prix and 16th in the Malaysia Grand Prix – but we think he can change that this weekend.
I mean really – on engine power alone, he's driving a top 10 car. Obviously 3 retirements from 4 starts isn't ideal – but that's helping us get a nice price. The long straights are the key to this, as that's where he should get the advantage over the Torro Rossos in the battle for the minor points, and we think he can sneak into a points finish.
Follow @SBTSportBetting