Atlanta Falcons vs Tampa Bay Buccaneers Betting Tips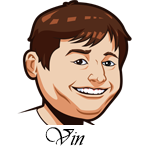 By
The long baseball season finally came to an end last night with the Chicago Cubs grabbing their first World Series win in 108 years. There will be many things written about this at many places and it would be a shock to see ten or more books written about the subject. It's definitely an exciting thing, but lost in all of this is that the Cubs were 4-1 to win the World Series before the season and the only team in baseball with single digit odds. Favorites win, even if they haven't in 108 years.
Tonight we turn our focus to the NFC South where the Atlanta Falcons head to Tampa to face the Buccaneers. The Falcons have looked good this season while the Bucs desperately need this win to keep their slim playoff hopes alive.
The Falcons have been an offensive juggernaut thus far this season as they are averaging a whopping 425 yards per game and 32.8 points per. Those are some big numbers and they should be able to score at will on Tampa.
Of course, the Bucs are no slouches themselves as they are putting up 351.7 yards per game. Both of these teams have strong running games that are averaging over 111 yards per game that can really open up the offense. This game has big points written all over it.
NFL Betting Tips:
Seven of the Falcons' eight games have gone over the posted total and it is easy to see that happening again here. Both of these teams have weak defenses, strong running games and have to win by putting points up on the board. Honestly, Over 50.5 points feels like a low number with the Falcons playing a defense like this. They should go over their 32.8 points per game average tonight and that means that we only need 17+ from the Bucs. That is not a big ask.
#1 Sportsbook Online for Americans

Good deposit bonus, lot of unique bets & props. Excellent mobile & live betting.
College Football Betting Tips:
It hasn't been a great season for UCLA this year, but it doesn't feel as if they are quite laying two touchdowns against Colorado level bad. They have a positive yardage differential on the year and a great passing game. That can keep you in any game. Colorado should win this one, but it won't be as easy it looks. UCLA +13.5
NBA Betting Tips:
Orland may be one of the worst teams in the league this year. You watch them and you just don't know what they are doing. Serge Ibaka looks like a shell of his former self and Elfrid Payton doesn't look like a starting caliber NBA point guard. It's just not pretty. They play another team that isn't very pretty tonight, but that team does have DeMarcus Cousins and he can beat this squad by himself. Kings +1
The Indiana Pacers have looked weird to start the season, but they have always played well against the Milwaukee Bucks. The Pacers have been attempting to play a faster style of basketball this year with mixed results, but the Bucks weak transition defense will make them look amazing tonight. Pacers -2
#1 Sportsbook Online for Americans

Good deposit bonus, lot of unique bets & props. Excellent mobile & live betting.