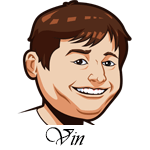 Follow @SBTSportBetting
We are back with another Thursday full of NFL preseason games. This is the duldrums as teams are playing their second game which is the game when you often don't see many starters. Weeks two and three are often one drive and out for the starters.
Today we see the third and final game in a series between the Mets and Braves. The Braves have been atop the NL East all season while the Mets are trying to make a run towards the Wild Card. The Braves have really shut down the Mets over the last couple of days and the Mets desperately need a win to get back in the race here.
We have a tip for that game and much more in the tips below.
Notable Upcoming Bets:
MLB Betting Tips:
New York Mets at Atlanta Braves: The Mets have lost three straight and desperately need a win here to stay in the National League Wild Card race. They have a favorable pitching match-up in this one and I like their chances here.
Marcus Stroman makes his third start for the Mets and is still looking for a gem. He has a 3.20 ERA/3.53 FIP on the season and he's been somewhat unlucky in his first few Mets starts. The last two he has a BABIP well over .400 and that should improve eventually.
He faces Julio Teheran who is due for some regression in the other way. He has a 3.35 ERA/4.43 FIP on the year. The Mets offense has been hitting well of late and I expect them to steal a road win here tonight.
Houston Astros at Oakland Athletics: The Astros have a way of taking pitchers that are not doing great and making them great again. Their latest project is Aaron Sanchez who has instantly been better in Houston. His first two starts have been great and I expect that to continue here.
He faces Mike Fiers who is not a pitcher I typically like to back. Low strikeouts, low velocity, and he has a 3.30 ERA/4.51 FIP on the season. The Astros offense is one of the most dangerous in all of baseball and I was honestly surprised to see this line so low. They are great.
NFL Preseason Betting Tips:
Philadelphia Eagles at Jacksonville Jaguars: The thing we are looking for in these preseason games is who plays the good players and the Jaguars have come out and said that is not happening. Nick Foles is out and here's what coach Doug Marrone had to say about playing starters:
I will take a good look at it after [Wednesday] and probably not play some of the players [on Thursday]," Marrone said. "We will play [our starters] the third preseason game.
The third preseason game might be a time to watch Jacksonville, but this is not the third game. This is the second game. The success of this team heavily depends on Nick Foles and Leonard Fournette and I don't expect to see much of either in this one. Fly Eagles Fly.
Follow @SBTSportBetting