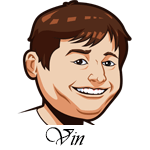 Follow @SBTSportBetting


[Get Exclusive Tips on our Patreon, Ad-Free
]
A 1-1 record Friday.
I wasn't able to do the tips yesterday due to moving. You always go into a move thinking you'll be able to do all the things you normally do during a day, but you end up not being able to do any of them.
Friday saw us take the Marlins and get the win. It really makes no sense how this team with this roster is in first place, but with the way the rest of the East is playing it is very possible that we see them in the playoffs. The Braves are the only other team in the division over .500 right now and their starting pitching is hot garbage. With the way the playoffs work this year, we are almost definitely seeing the Marlins in the mix this year. Who says you need to spend money and have fans to win?
We took the loss laying the runs with the Athletics, but they won the game. This was an absolutely bonkers game with Oakland down 7-2 in the ninth and they came back to win. Then, last night, they did it again with a four-run ninth inning to win the game. After those two games there is no way I can go against them today.
Best Odds for MLB:
All tips based on the starting pitchers listed. Tips should be considered void if any pitching changes are made unless otherwise noted.
Oakland Athletics at San Francisco Giants Betting Tips:
Athletics: Mike Fiers 3.90 ERA/4.97 FIP (2019)
Giants: Logan Webb 5.22 ERA/4.12 FIP
I'd give a slight edge to the Giants on the starters, but that's about it. We've seen how their bullpen has done over the past couple of days against this team and it's hard to see them doing much different here.
Oakland's offense has been top-10 in the league thus far and they are showing exactly why over the last couple of days. Webb has a 2.81 ERA/3.82 FIP in his four starts this year so he is due for some regression. None of his stats are remarkably different from last season so he should end up closer to those numbers.
Fiers is nothing to be afraid of, but he's had a knack for being a smart pitcher. He's had two pretty bad starts and two decent starts this season. Against the Giants offense, I'm willing to bet on a decent one.
Boston Red Sox at New York Yankees Betting Tips:
Red Sox: Chris Mazza 4.74 ERA/3.47 FIP (Career)
Yankees: J.A. Happ 4.91 ERA/5.22 FIP (2019)
Don't be afraid of Happ's numbers because the Yankees offense is an absolute killer. They have a 129 wRC+, tops in the league, compared to 97 for the Red Sox. The Yankees have hit everyone and anyone this season and Chris Mazza should have a rough start here. He's only pitched 19 innings in his major league career and he's yet to give up a homerun. I think that ends here today.
Happ has had an awful start to the season so there is some risk here. I think this goes two ways: 1.) he has a very short leash and the Yankees bullpen gets this one done, or 2.) he has a decent start.
Either way I think the Yankees mash.
Best Sportsbook To Bet MLB:
Register an Account.
All betting odds and props will now be viewable under the event listing.
You can deposit to BetOnline via over 20 different options such as credit card.
Follow @SBTSportBetting