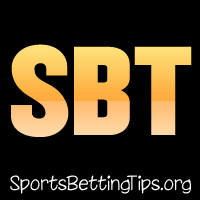 Follow @SBTSportBetting


[Get Exclusive Tips on our Patreon, Ad-Free
]
We made some easy money with our lone bet yesterday on Chelsea to win and beat Burnley. Sure the odds were short at 2/5 but money is still money, so some nice profit there.
If you missed yesterdays tips, we also had Tyroon Woodley to beat Dong-Hyun Kim and Elizabeth Phillips to beat Milana Dudieva. Both of these UFC betting tips will be resolved by Saturday as that is when the show is.
This week, the F1 returns from the Summer break for the Belgian Grand Prix. So we're going to have a special 3 betting tips today for the F1. It takes place on Sunday, and it's best to get the bets on now before qualifying because the odds always change when we see where they line up. What can we say we are massive Formula 1 fans and we have missed the F1 badly. Also loving the Rosberg vs Hamilton battle despite when they act all nice nice in the media.
F1 Betting Tips: Belgium Grand Prix Winner
We're going to go with Lewis Hamilton to return from the break and pick up the win. I mean really – other than something crazy happening on the track, it's always going to be Lewis Hamilton or Nico Rosberg.
The big thing about this track is outright speed – that will be the deciding factor, and you have to go with Lewis Hamilton when it comes to outright speed over Nico Rosberg.
Not to say anyone else can't win or anything – but between the two, we're going with Hamilton.
F1 Betting Tips: Podium Finish
Have to like Valterri Bottas for the podium finish here. As mentioned above, this is all about outright speed and that means that Red Bull has to hand it over to the Mercedes engine. So between the two – you have to go with Bottas to overcome Massa. He's just that much better lately.
You may also want to consider Bottas to win. It's actually going to be tight up there and his outright speed and control may help him. Not a banker or anything – but we estimate his odds to win the Belgian Grand Prix at 10/1. The bookies currently have Bottas at 18/1 so that is a good price, and it's a nice easy value bet.
F1 Betting Tips: Top 6 Finish
Okay so we've got the winner of the Belgian Grand Prix, as well as the podium finisher – but who is going to fill in the top 6? We like Kimi Raikkonen. Sure at the top of the game it's more about the car than the driver – but when you get down here you do have to look at the driver.
This is one of those race courses where it all just fits for Raikkonen. He's actually win here four times before and we think that while he won't win again – although 150/1 odds if you want to do that – we do think he will be a contender.
Therefore, we are betting Kimi Raikkonen to become a top 6 finisher in the Belgian Grand Prix.
Bet: Raikkonen to finish in the top 6. 3/1 odds for this are available at https://www.Bovada.lv which is the best odds we could find.
Whew – it felt like forever since the last Grand Prix. I do love my summer holidays but man – why does the F1 have to take such a long bloody break? I kept checking every week thinking "Okay now it's race time" only to be disappointed yet again.
But after a long, long time I can finally say and with so much joy I'm going to write it in all caps – NOW IT IS RACE TIME.
YES! YES! YES!
We are back and in business with the Belgian Grand Prix and we are just pumped. The battle between Rosberg and Hamilton continues, with Hamiltons 5 wins not enough to beat Rosberg and his 4 wins – Rosberg is currently sitting at the top of the leaderboard with 202 points, and Lewis Hamilton is at 191.
The Belgian Grand Prix will be held at the Spa-Francorchamps. Last year on the same course, Lewis Hamilton picked up Pole Position. However Sebastian Vettel was the winner of that one, with Fernando Alonso second and Lewis Hamilton had to settle for a 3rd place. Alonso started off great in that race, and Vettel got in a dominating lead from the offset that he never gave up. Vettel finished 16 seconds ahead of Alonso in 2nd.
Of course – that was then, and this is now. Let's get to the F1 Belgian Grand Prix Betting Tips after we've ran a whole bunch of simulations and whatnot:
Belgium Grand Prix Winner: Lewis Hamilton
With the engines, it's really down to Hamilton or Rosberg these days, and we have to go with Hamilton. He's won here before, and when it comes to outright speed which is a key on this track Hamilton has the edge. Go with Lewis Hamilton to win the Belgian Grand Prix.
Belgium Grand Prix Podium Finish: Valtteri Bottas
You MAY want to consider Bottas for the underdog win – 18/1 is a massive price on him, considering Williams are really closing up on the Silver Arrows.
However we'll personally play it save and go with the podium finish. Well, we might bet the win as well. But over 70% of the lap is spent on full throttle, and this favours the Williams Mercedes over the Red Bull. With it looking like cooler temperatures, this should also play into their hands. We like Bottas as he's been outclassing Massa lately.
Belgium Grand Prix Top 6 Finish: Kimi Raikkonen
Certain drivers just click at certain circuits, and this is Kimi's speciality. A 4 time winner, you can get 3/1 odds
Follow @SBTSportBetting