August 22nd, 2019 Betting Tips: MLB, NFL Preseason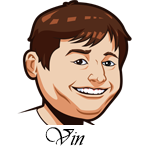 By
(Photo credit: Wendell Cruz/USA TODAY Sports)
Baseball is a weird game. Last night, the Astros were a -530 favorite against the Tigers. This is the biggest line I can remember seeing all season and on paper, it was as big as a mismatch as you'll see in the game. The Tigers won 2-1. That's baseball.
As we head into the final few weeks of the season, it's mostly just a battle to stay healthy at this point. The Phillies have had injury issues all season and are now sending Jake Arrieta under the knife. The Cubs ruled out Brandon Morrow for the season, weakening their already weakened bullpen even more. With the races in the NL so tight, these injuries could have a real effect on the races.
Tonight we have a couple of MLB tips and one NFL preseason tip. Let's get into it.
#1 Sportsbook Online for Americans

Good deposit bonus, lot of unique bets & props. Excellent mobile & live betting.
MLB Betting Tips:
Texas Rangers at Chicago White Sox: The White Sox send Ross Detwiler to the mound and he's one of the most hittable pitchers out there. He's only made limited appearances this year and has a 6.10 ERA/7.33 FIP. He's a low strikeout guy and homeruns have been a problem. The Rangers do have some pop against left handed pitchers.
The Rangers send Ariel Jurado who isn't all that great either, but he is better with a 5.38 ERA/4.96 FIP on the season. He's been better in his road starts and the White Sox offense is pretty far below average.
New York Yankees at Oakland Athletics: This is close to a coinflip based on the odds which surprises me. While the starter match-up is pretty even, the bullpen match-up is not and the offensive is really not.
The Yankees offense has been killing teams all season long and I like this match-up against Tanner Roark. Roark has a 4.01 ERA/4.14 FIP on the season, mostly while pitching in the National League. The AL is much different and the Yankees are the perfect example of that. I can see him having a hard time here.
Masahiro Tanaka has been rough on the road this season with a 6.48 ERA/5.65 FIP, but there are reasons to believe it could be better tonight. Oakland is a pitcher friendly environment and the Athletics are average to below-average against right handed pitchers.
This play is more about the offense than Tanaka though and the bullpen should carry the day.
NFL Preseason Betting Tips:
Jacksonville Jaguars at Miami Dolphins: Week 3 is considered by many teams to be the "dress rehearsal" game and we see more of the starters. For a team like the Jaguars, that's a good thing. For a team like the Dolphins, it's very bad.
The main reason for that is quarterback. The Jaguars spent big to bring in Nick Foles this offseason who hopes to change their luck at that position. He has Dede Westbrook to target which should be a long and fruitful relationship this season.
The Dolphins have a quarterback battle on their hands with Josh Rosen and Ryan Fitzpatrick. There is no real winner there and the Dolphins aren't expected to be very good this season. Both quarterbacks should have a tough time tonight against the Jags D that is expected to be very good this season.
#1 Sportsbook Online for Americans

Good deposit bonus, lot of unique bets & props. Excellent mobile & live betting.