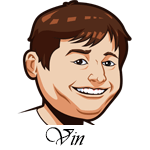 Follow @SBTSportBetting
The MLB playoff races have some big games tonight as the Brewers and Cardinals continue their series while the Mets and Cubs start one. Those four teams have been clustered for the last month or so and hopefully we can get some clarity over the next week or two.
The Cardinals beat the Brewers last night and now have won five straight. They now have a three game lead over the Cubs in the NL Central and a 5.5 game lead over the Brewers.
Tonight, we have two MLB picks and one WNBA pick. Let's get into it.
Notable Upcoming Bets:
MLB Betting Tips:
Chicago Cubs at New York Mets: This is a big series for the Wild Card race and both teams are in desperate need of a win here. Each team has lost three straight while the Cubs have a two game lead over the Mets in the Wild Card race. One team will fall in the standings either way.
The Mets will send Marcus Stroman, their big trade acquisition on the season. He is having a nice little season with a 3.18 ERA/3.70 FIP, but he is yet to go deep in a game with the Mets. This match-up is nice for him though as the Cubs are in a major slump right now with just a 78 wRC+ over their past two weeks. I'm basically counting on 3-4 innings of the bullpen here and they have been doing well of late as well.
Yu Darvish goes for the Cubs and he's had a weird season. He has a 3.75 ERA/4.30 FIP on the road, but he has a low BABIP and high LOB% that shows he's been lucky. His strikeouts have been excellent, but the long ball has been a problem. The Mets have been playing well of late and I think they can get to him today.
Minnesota Twins at Chicago White Sox: Lucas Giolito is having a great season and that great season is really coloring this line today, but it's a bit overrated in my opinion. He's made three starts against the Twins this season and they've went like this:
6/30: 5IP, 0ER, 4K
7/25: 5IP, 7ER, 7K
8/21: 9IP, 0ER, 12K
That last one was his last start and he's really been on fire with 11+ strikeouts in his last three starts.
That said, this Twins offense has been one of the best against right handed pitchers this season and they only saw this guy six days ago. I can't imagine them being shut down like that again. The bullpen behind him is very hittable and I see the Twins having a nice one here.
Michael Pineda goes for the Twins and he has a 4.26 ERA/4.23 FIP on the year. Not the greatest stats, but the White Sox offense has been below average all year and the Twins bullpen is one of the best in the game. This is a nice value.
WNBA Betting Tips:
Phoenix Mercury at New York Liberty: The Mercury were one of the best teams in the WNBA last season, but they are having a rough season right now at 13-15. They've lost seven of their last ten games, but they are still a solid team that should start to right the ship here.
They go against the Liberty who are just bad. They've lost 10 of their last 11 games and they've lost their last four games. The Mercury need a win here and I think the Liberty will give it up. They aren't a very good team and the Mercury are a sleeping giant right now.
Follow @SBTSportBetting