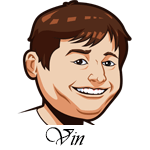 Follow @SBTSportBetting
The MLB trading deadline has passed and a flurry of moves have reshaped the races in both leagues. The Giants and Dodgers both made big moves that should keep that division race close. San Francisco added a big bullpen arm and a starter with Will Smith and Matt Moore, but ended up giving up quite a bit included third baseman Matt Duffy who was great last season. The Dodgers added the best starting pitcher out there and upgraded their outfield in a trade with the Athletics getting Rich Hill and Josh Reddick. The Pirates basically waived the white flag on 2016 and dumped a ton of salary, the Yankees rebuilt their farm system by trading two relievers and Carlos Beltran and the Brewers were a big winner in the prospect department. The story of the day, however, has to be the Texas Rangers.
The Rangers added the best position player on the market (Jonathan Lucroy), the next best position player/DH/playoff hero (Carlos Beltran) and a great reliever (Jeremy Jeffress). This is a team that was seriously outplaying their expected record that just got a lot better. Going from Robinson Chirinos and Prince Fielder to Lucroy and Beltran is an absolutely huge upgrade and that's before you remember they recently called up power hitting super prospect Joey Gallo. The Rangers are suddenly a big threat this postseason as long as Hamels and Darvish stay healthy and the idea of the Astros stealing this division doesn't look that likely anymore.
Notable Upcoming Bets:
MLB Betting Tips:
The new and improved Rangers head to Baltimore tonight where they'll take on the Orioles. Texas grabs a good match-up with Yu Darvish on the mound for them against Dylan Bundy who is a recent bullpen conversion. He has great stuff and he should be a very good starter for them, but he's still making the conversion and I don't expect him to last long beyond the fifth inning today. That really opens up things for the Rangers -118 to grab a win today with all their new toys.
It's probably crazy to bet against Coors Field where singles become doubles and double become homeruns, but let's bet against Coors Field. The Dodgers and Rockies play today with two good strikeout pitchers in Brandon McCarthy and Jon Gray. The best way to beat Coors Field is to not let the ball be put in play and both of these starters are capable of doing that. The total is always at least ten runs at Coors Field and that gives us a good value here. Under 10.5 runs is the play as both teams should strikeout enough to keep the score down.
The Milwaukee Brewers traded Jonathan Lucroy, but they've been playing well lately without him and have a great match-up today against the San Diego Padres. Luis Perdomo is not an elite lefty and the Brewers are pretty good against lefties with a .751 team OPS. Zach Davies has looked good as of late, but this one is all about Perdomo and the Brewers hitters. I think they'll get to him today and the Brewers -112 grab a win.
The Yankees just got rid of their best hitter and two best bullpen arms and they are only a slight underdog on the road against Mets who made a deal to acquire a big bat at the deadline. What a weird world we live in where the Yankees are the sellers and the Mets are the buyers. Jacob deGrom goes against Masahiro Tanaka in this one and I'm surprised to see things this close. The Yankees offense is depleted and deGrom should have a field day with them. Tanaka is a great pitcher, but it's hard to do well when you have no offense. Mets -127
Follow @SBTSportBetting