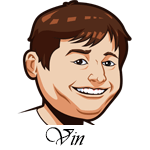 Follow @SBTSportBetting
The playoff race in the National League continues to be fascinating. While the American League race is basically sewed up at this point thanks to the Seattle Mariners dropping two games to the San Diego Padres, the NL race is wide open and it looks like this could be the year where we see some ties and play-in games to get to the play-in game that is the one-game Wild Card.
Just how crazy is it? The Braves are the closet thing to a lock and they have just a 4.5 game lead over the Phillies. The Cubs are the next closest to a lock with just a four game lead on the Cardinals. The Rockies and Diamondbacks are tied atop the West with the Dodgers just a game back. While the Cardinals and Brewers hold the Wild Cards with the Diamondbacks/Rockies just a half game back. This race is crazy and every game matters for these teams down the stretch. It should be a good one.
Exciting sports news, real football is back tonight! I am not the biggest football fan, but the college game really does something for me. The different styles of play, the unique offenses and pure passion make it a really exciting game to watch and I'm really hyped to have it back on Thursdays.
Notable Upcoming Bets:
College Football Betting Tips:
A great start to the season tonight with some Big Ten action between Northwestern and Purdue. The big question here is whether or not Clayton Thorson plays. The quarterback was injured in the team's bowl game and had his right knee completely reconstructed. I think that he plays here and if he does, I love Northwestern quite a bit here. However, even if he doesn't I am still taking this team to win this game.
Northwestern is much more of a running team and I think they'll be able to move the ball well. This Purdue team had a nice season last year, but they also lost eight key defensive players including both cornerbacks. That's not something that is easy to come back from. They have never been known for their offense and I think Northwestern handles them well. Don't be scared by the home game, take the Wildcats.
NFL Preseason Betting Tips:
Only a few more of these left. We've done really well with them this preseason though so let's see if we can squeeze out another win.
The Seahawks have been one of the worst teams in the preseason this year with an 0-3 record and I don't see that getting better. They are unhappy with their back-up quarterbacks and have been trying to trade for one. That doesn't address the real problem with this team though which is the offensive line. They can't stop opposing defenses with their starters, how do you think the backups will do? That might work in the regular season with Russell Wilson making magic happen, but he's not going to do that in a preseason game. I see the Raiders taking this one easily.
MLB Betting Tips:
A big series starts today with the Diamondbacks taking on the Dodgers. All the projection systems show the Dodgers as the best team in this race, but they are in third place. Well, they could fix that with a win in this series and they could start doing that here today, but it won't be easy.
Robbie Ray has had a rough season with a 4.73 ERA/4.66 FIP, but strangely most of his troubles have come at home. On the road, he has a 3.05 ERA/2.93 FIP and Dodger Stadium is a pitcher friendly park. The Dodgers don't do great against lefties and I could see Ray having a good start here.
Rich Hill's overall stats don't look great, but since May he has been back to what you expect from him. He has a 3.11 FIP in the second half and I could see a good start from him here. The Diamondbacks offense has been a bit cold of late and I don't think Hill helps that.
Bet Diamondbacks/Dodgers Under 7.5 Runs
Follow @SBTSportBetting