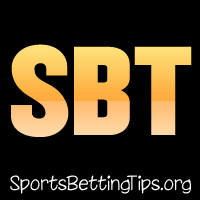 It's Monday, August 31st and it's time for your daily dose of free sports betting tips.
It's also transfer deadline day tomorrow in the Barclays Premier League, and boy are we looking forward to that. There's usually a lot of crazy moves and we expect it to be pretty darn good this time around.
There's not a ton of sports action today and this week is a bit light due to international soccer and so on – but it's still a pretty darn solid week and we're looking forward to it.
Golf this week sees the M2M Russian Open in the European Tour, and the Deutsche Bank Championship in the PGA Tour. We'll have betting tips for them – if we have any – on Wednesday.
We will also have UFC 191 this weekend, and the F1 Italian Grand Prix. Overall a solid week for sports.
Let's get to the betting tips for August 31st, 2015:
England League 1 Betting Tips:
There's a game in England League 1 which is Coventry vs Southend, and we're going to take Coventry to win at 11/10. A great price.
Coventry have been solid all season in the league, with 3 wins and 1 loss which was away to Walsall. They have looked very good on home ground however. Southend meanwhile have been extremely poor be it home or away and are sitting in the relegation zone. Coventry are 7th in the league and a win today will put them joint 2nd. With their goal difference they'd actually be 2nd so it's a big thing for them to win. Their one loss was away to current league leaders Walsall.
Despite a few injuries Coventry should be able to see off Southend.
[colored_box color="blue"]Bet: Bet this at Bet365 and get $200 free![/colored_box]
MLB Betting Tips:
We'll be taking the Indians +190. Yes they're playing the Blue Jays, but the Indians are hot. Price is pitching for the Jays, and he has really struggled against the Indians this season.
It's going to be an interesting 3 game series, and we think the Jays will struggle against Dannay Salazar. They'll probably win the next two games, but Indians are on a hot streak and we think will take this one. It's good for the Jays that the Indians won't be fielding Kluber or Carrasaco – but Salazar is going to be a beast against them. Great value on the Indians here – although we'll probably flip flop and take the Jays tomorrow.
[colored_box color="blue"]Bet: Bet MLB at https://www.Bovada.lv[/colored_box]
US Open Betting Tips:
We're going to take Under 24.5 games in Djokovic vs Souza. Just can't see Souza doing too much here. He really struggles on the hard court and Djokovic excels. He's also coming into this just a mess with no form going whatsoever. Disappointing to see and say – but this is going to be a brutal domination by Djokovic. We'll be surprised if it even hits 22 games. Odds on this are +100 which is a great price.