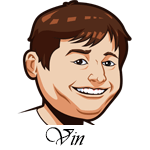 Follow @SBTSportBetting
A 2-0 record yesterday.
The Rays and White Sox played a crazy 15 run game which was nice when we had the over. The Rays offense has been just scorching of late and they are a good team to keep an eye on as I don't think their replacements are much worse than the guys they sent away in trades while the offense is actually upgraded.
We also had the Rockies over the Brewers where Colorado had a 4-1 lead heading into the bottom of the ninth. The bullpen blew that lead and I was expecting this one not to come through, but an extra innings homerun by Nolan Arenado saved the day and gave us the undefeated night.
I had some work stuff over the weekend where I wasn't able to devote as much time to the tips that I would like, but I was glad it worked out record-wise. I shouldn't have too many days like that going forward though.
[text-blocks id="137″ slug="email"]
Pittsburgh Pirates vs. Colorado Rockies Betting Tips:
The Pirates have been playing great baseball for over a month now. July was their highest scoring per game month and they have continued that into the first part of the month here. I really like their match-up against the Rockies today. They've hit lefties well and while Kyle Freeland is having a good season, this game is at Coors. He has a 3.20 ERA/4.04 FIP on the year while running a high left on base and a somewhat low batting average on balls in play. Those will catch up.
Colorado has been a hugely disappointing offense this season with just a 79 wRC+ against righties and 85 wRC+ overall. They've been even colder than that of late and I just don't trust this team to score right now. Joe Musgrove is decent with a 3.63 ERA/3.84 FIP on the year with better starts on the road this year. This is Coors, but still. I like the Pirates here.
Bet Pirates +120 at: [text-blocks id="87″ slug="bet-mlb"]
Philadelphia Phillies vs. Arizona Diamondbacks Betting Tips:
A team that I've been monitoring is the Diamondbacks and I really like what I'm seeing of late. If you take away May, they might be one of the top teams in this league. They have really turned it on in the last month and the stats don't even really do them justice. They had a .580 OPS in May and have been a .750+ OPS team since then. That month still counts, but they have been getting it done ever since.
Jake Arrieta is good, but I don't like his match-up here against a red hot Diamondbacks offense and I think Arizona rolls here. This ballpark is one of the tops for offense in the league and it's going to be hot.
Zack Godley is having a good season with some strong starts at home. He has a 3.43 ERA/3.36 FIP in his home starts and the Phillies are slightly below average against righties. While this game projects to be a high scoring one, I see more of it coming from the Diamondbacks side. I'm going with a double bet here.
Bet Phillies/Diamondbacks over 8.5 runs and
Bet Diamondbacks -134 at: [text-blocks id="87″ slug="bet-mlb"]
Follow @SBTSportBetting