August 8th, 2019 Betting Tips: MLB, NFL Preseason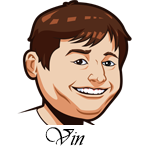 By
(Photo credit: Ken Blaze/USA TODAY Sports)
Last week, we had the first NFL preseason game with the Hall of Fame game. This week, the full NFL preseason starts tonight with 11 games on the schedule.
I'm conflicted about the preseason. On the one hand, these games don't matter and you are betting on inexperienced players fighting for a spot and coaches that aren't using their playbook. On the other hand, you often have a team straight up saying that they aren't going to try in the game.
That second thing often outweighs the first and if I can find a good example of a team not trying, I will bet it.
In games that do matter, we have baseball tonight with a great series between the Indians and the Twins. I said a few months back not to count out the Indians as they are prone to late runs. They now sit just two games back of the Twins with this huge four game series starting tonight. Things could get very interesting in the NL Central if the Indians have a great weekend.
#1 Sportsbook Online for Americans

Good deposit bonus, lot of unique bets & props. Excellent mobile & live betting.
MLB Betting Tips:
Chicago Cubs at Cincinnati Reds: The Reds have been one of the unluckiest teams in baseball as their run differential and their record are way out of wack. They should be higher in the standings than their are, but the Cubs are the better team all around.
The Reds send Alex Wood who has a 3.18 ERA/5.60 FIP on the season so he is due for some regression there. The Cubs hit well and the Reds bullpen has been having a rough go of late. This one could get ugly for Wood.
While the Cubbies send Cole Hamels who has a 2.84 ERA/3.46 FIP on the year. Even with some regression, he should be great here and the Cubs look to extend their lead in the NL Central tonight.
Cleveland Indians at Minnesota Twins: Mike Clevinger has a limited sample this season, but his road starts have been closer to who he is with a 5.47 ERA/3.79 FIP. He faces a very tough Twins offense here that have a 118 wRC+ against right handed pitchers, one of the best numbers in the league.
The Twins send Kyle Gibson who is solid in his home starts with a 4.02 ERA/3.60 FIP. I'd give the tiniest nod to Gibson as a starter here, the full nod to the Twins bullpen, and a slight nod to the Twins offense. You know what that means.
NFL Preseason Betting Tips:
Washington Redskins vs. Cleveland Browns: Colt McCoy has been ruled out for this one and we'll see Case Keenum and Dwayne Haskins to take the majority of the snaps in this one. I have my doubts about those two, especially against this Browns team that is expected to be very good.
I am really excited for the first drive which should see Baker Mayfield and Odell Beckham connecting for the first time. Once that happens, I see the defense doing their thing and the Browns cruising to victory.
#1 Sportsbook Online for Americans

Good deposit bonus, lot of unique bets & props. Excellent mobile & live betting.