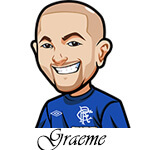 Follow @SBTSportBetting
The second round of matches in Group G kicks off on Saturday, June 23rd 2018. Belgium take on Tunisia while the other game in the group, England vs Panama, is the following day.
Belgium did as expected in their opener to the group as they defeated Panama 3-0. It was a largely dominant victory although it took until the 2nd half to open the scoring. Panama also got a couple of great chances. Belgium looked patient enough and they really upped their tempo after scoring the first goal. That took any pressure off and they smelled blood after that.
Tunisia lost their opener 2-1 to England. They may feel hard done by having lost to an injury time goal off a corner however England probably deserved the win. They were the much better team and Tunisia didn't really look to play much football. They played a very aggressive game – particularly during England corners – and were incredibly lucky not to concede a penalty that way.
Belgium will obviously be looking to win the game and most likely ensure their qualification from the group early on. Tunisia know this is their sole chance of qualifying and at least a draw is crucial.
Belgium vs Tunisia Betting Odds:
Belgium To Win: 1.30
Tunisia To Win: 11.00
Draw: 6.00
Just a small play of 1u on Belgium -1 at 1.80 odds. Read more about it below or bet it now at
https://www.Bovada.lv
(Odds on this page are correct as of 2018/06/19 9:54:51 AM EST but are subject to change)
Belgium Analysis:
Belgium weren't perfect but we didn't expect them to be – I mean they are Belgium after all. Panama aren't great but they gave it a solid enough effort.
It's always going to be hard against a team that sets up defensively like that. It's always hard to create things and it can make for tight games. However Belgium didn't look too desperate and that's important. They were patient and took their time and it finally paid off.
What I like about Belgium is I think against similar opponents we'll see much better performances. It's always going to be tough against teams like Panama. So it'll be interesting to see how Tunisia line up.
As always however Belgium do look like a contender and it'll be interesting seeing how things go for them.
Tunisia Analysis:
Tunisia played a physical game against England and were lucky the referee let a lot of it go. They played deep yet passed the ball a fair amount although only had an 82% pass accuracy.
They're going to have to come out more against Belgium – I hope so anyway – and that'll make things interesting. Their central midfield 3 actually looked fairly solid and the team had some workhorses I felt – but it was all for nought in the end and leaves them a fairly big task.
I'm thinking they try and open up more and that will be a big mistake against Belgium – but unfortunately at this stage, you just have to go for it.
Belgium vs Tunisia Betting Tips:
I like Belgium to win but the odds are tricky. In theory Tunisia should open up but they may try and soak it up defensively at least in the first half. I'm going to do a small play of Belgium -1 for 1u. Hopefully Tunisia push up more in this one and the ref calls them for their aggressive behaviour. You can bet this at https://www.Bovada.lv.
Follow @SBTSportBetting